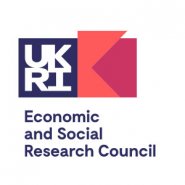 STOP Single Use Plastics: using stories to improve the governance of plastics pollution
Overview
This project's goal is to produce online learning tools and a documentary video designed to prepare the next generation of citizens for tackling the plastic crisis they are about to inherit and to live greener, more 'plastic-aware' lives.  It will be aimed at young people in colleges, universities and within the wider community, including young professionals (16 – 30), many of them being already be involved in campaigns against plastic pollution or will potentially be involved in them in their future careers.
In her prior work with the Governing Plastics Network (GPN), Professor Rosalind Malcolm collaborated with groups of young people in Jamaica and Kenya to devise tools for raising awareness of the issues surrounding single-use plastics. Case studies conducted across East Africa and the Caribbean were conducted to discover which communications strategies are most effective in improving the management of plastic waste and the enforcement of anti-plastic legislation.   
The STOP project will build on these findings to produce a set of tools to help young people better appreciate the impact of the plastic products they encounter every day on the environment and develop their skills for influencing decision-makers in both industry and the government.  Central to these tools will be a video documentary embedded in an online learning module which will provide a pathway for exchanging knowledge, raising awareness and achieving maximum impact. 
The project will focus on groups of young people within Kenya who have existing relationships with the Governing Plastics Networks at college, university and in the early stages of their adult careers.  This project is a pilot and because plastic is a global issue its outcomes will have wider relevance and will be of use to young people not just in developing countries but also the industrialised north.
Team
Principal Investigator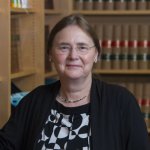 Professor Rosalind Malcolm
Professor of Law, Director of Environmental Regulatory Research Group (ERRG)
Biography
I am an environmental lawyer and I specialise in looking at the ways law can be used to protect the environment. Recently I have been working on the 'wicked problem' of the polluting waste from plastics and how a circular economy might help to stop the problem of waste. So I look at laws around the ecodesign of products and how they can be implemented to stop the production of waste and pollution. I look at the whole governance frameworks for environmental law including not just the legislation but policy, implementation, enforcement and compliance as well as the impact of property rights. I have been working on the rights to water and sanitation and how they can be used to ensure a decent standard of living for people especially in developing countries. I believe that we will not solve the problem of the degradation of the earth unless we work across disciplines seeking solutions together so I specialise in multidisciplinary research working with social and natural scientists and engineers.
I am the Director of the Environmental Regulatory Research Group (http://www.surrey.ac.uk/errg/) which is a research grouping of individuals and organisations engaged in research, teaching and consultancy into environmental regulation, compliance and enforcement and is part of the Surrey Centre for International and Environmental Law.
I am an associate member of the Centre for Environmental Strategy at the University of Surrey and I also practice as a barrister from Guildford Chambers.
Co-investigators
Dr Noreen O'Meara
Associate Professor (Reader), Human Rights, European and Environmental Law. Co-director: Surrey Centre for International and Environmental Law (SCIEL).
See profile
See profile
Impact
Expected outputs are:
Video documentary (30-45 minutes)
Online learning module
STOP Project report
Two academic articles disseminating STOP project outcomes, including a Law article in eg. the Review of European, Comparative and International Law or the Environmental Law Review and a communication article in an Association of Business Schools rated journal.
The Governing Plastics Network is committed to continuing to maintain its website for the foreseeable future, providing access to information, news, video and audio media, as well as a searchable repository of relevant documents, associated social media outlets (Twitter, Facebook) and impact summaries (e.g. blogs).  The online learning module supporting the embedded video film will be freely available on open access learning platforms (the potential to linking the module with the UN Environmental Programme will be investigated). 
These impacts will build on previous work undertaken across 6 East African countries and the Caribbean.  The outcomes have the potential to influence governance of plastics in a range of national settings with a view to improving the efficacy with which plastics pollution is managed on a worldwide scale.
The STOP project is part of a longer network life span with the potential to improve the governance of plastic waste globally to deliver long-lasting benefits in terms of environmental health and climate change prevention.
Impact Acceleration Account awarded projects
Our projects are all playing their part in turning social science research outcomes into meaningful impact that will touch our lives and communities.