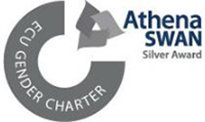 Department of Clinical and Experimental Medicine
Our spectrum of research ranges from basic and translational science, including first use of molecules in man (Phase I trials) through to real-world evidence studies using routinely collected data.
About us
Our department brings together complementary sections dedicated to academic excellence in education and the delivery of clinical research in health and disease.
We support the University's Lifelong Health Strategic Research Theme, and our School mission of 'Improving human and animal health through world-leading discovery and translational research and teaching in biosciences and medicine'.
Our expertise
Clinical trials and Healthcare evaluation
We support the design and delivery of (multi-centre) clinical trials, and other well-designed studies through our Clinical Trials Unit and Clinical Research Facility which provides a centre for detailed investigation of interventions on human participants.
Further expertise in study design is provided by Research Design Service South East (Surrey Hub), hosted within the Department, and the delivery of health service and cost effectiveness evaluation though our Health Economics section.
Sleep and chronobiology
We have world-leading researchers, research infrastructure and technical capability to conduct sleep and circadian rhythm research in multi-purpose sleep labs or in the field.
Clinical Medicine
Our clinical academics support research in oncology, immunology, diabetes, cardiovascular medicine, critical care and other areas. We are home to the Surrey Cancer Research Institute (SCRI) and have advanced expertise in diabetes, including a Real-World Evidence centre.
Primary care and clinical informatics
We support research using computerised medical records (CMR) for surveillance, quality improvement and research. We are a data and analytics hub for the Royal College of General Practitioners (RCGP) Research and Surveillance Centre (RSC).
Our section of Statistical Multi-Omics brings advanced modelling of omics data including the microbiome with direct application to further understanding diabetes and cancer comorbidity
Head of Department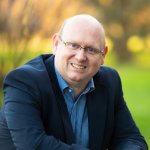 Biography
Simon Skene is Professor of Medical Statistics at the University of Surrey and Director of Surrey Clinical Trials Unit.
Simon has over 20 years' experience as a medical statistician in teaching and research, including the design and analysis of studies investigating medicinal products, advanced therapies, diagnostic accuracy and surgery. His PhD focused on the analysis of very small samples of repeated measurements, addressing small sample issues in longitudinal analysis. He is a Fellow of the Royal Statistical Society and has consultancy experience in the pharmaceutical industry.
As Head of Statistics at the UCL Comprehensive Clinical Trials Unit, he provided leadership and statistical oversight on UK trials coordinated by the unit across phases I-III in multiple therapeutic areas including hepatology and gastroenterology, ophthalmology, neurology and surgery.
Simon's appointment at University of Surrey combines the role of Director of the Clinical Trials Unit (CTU) with leadership in statistics and research methodologies to support decision-based practice in health and medicine. The CTU also hosts the Surrey hub of NIHR Research Design Service - South East (RDS-SE; Surrey).
He is additionally Head of Department of Clinical and Experimental Medicine (DCEM) which brings the Clinical Trials Unit together with Surrey Clinical Research Facility and Surrey Sleep Research Centre in the newly refurbished Clinical Research Building. DCEM also contains Surrey Health Economics Centre, and the sections of Clinical Medicine and Statistical Multi-Omics. The department is dedicated to academic excellence in education and the delivery of clinical research in health and disease.