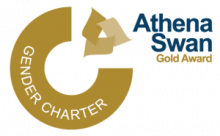 Department of Clinical and Experimental Medicine
Our spectrum of research ranges from basic and translational science, including first use of molecules in man (Phase I trials) through to real-world evidence studies using routinely collected data.
We support the University's Lifelong Health Strategic Research Theme, and our School mission of 'Improving human and animal health through world-leading discovery and translational research and teaching in biosciences and medicine'.
Our expertise
Clinical trials and Healthcare evaluation
We support the design and delivery of (multi-centre) clinical trials, and other well-designed studies through our Clinical Trials Unit and Clinical Research Facility which provides a centre for detailed investigation of interventions on human participants.
Further expertise in study design is provided by Research Design Service South East (Surrey Hub), hosted within the Department, and the delivery of health service and cost effectiveness evaluation though our Health Economics section.
Sleep and chronobiology
We have world-leading researchers, research infrastructure and technical capability to conduct sleep and circadian rhythm research in multi-purpose sleep labs or in the field.
Clinical Medicine
Our clinical academics support research in oncology, immunology, diabetes, cardiovascular medicine, critical care and other areas. We are home to the Surrey Cancer Research Institute (SCRI) and have advanced expertise in diabetes, including a Real-World Evidence centre.
Primary care and clinical informatics
We support research using computerised medical records (CMR) for surveillance, quality improvement and research. We are a data and analytics hub for the Royal College of General Practitioners (RCGP) Research and Surveillance Centre (RSC).
Our section of Statistical Multi-Omics brings advanced modelling of omics data including the microbiome with direct application to further understanding diabetes and cancer comorbidity
Upcoming events
We don't currently have any upcoming events. Check back soon for further announcements.
Discover our research
Our department brings together complementary sections dedicated to academic excellence in education and the delivery of clinical research in health and disease.
Head of Department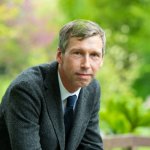 Professor Christian Heiss
Professor of Cardiovascular Medicine, Head of Department of Clinical and Experimental Medicine, NHS Consultant Interventional Angiology
Biography
Prof. Dr. Christian Heiss has a joined appointment by The University of Surrey and Surry and Sussex NHS Healthcare Trust as a Professor of Cardiovascular Medicine. He is the Head of the Department of Clinical and Experimental Medicine. He is an internationally recognized expert in diagnostic, interventional, and experimental cardiovascular medicine. His research interests include basic mechanisms of vascular homeostasis and human interventions for improvement of cardiovascular health and healthy aging. His clinical work focuses on the prevention and endovascular treatment of complex multi-level atherosclerosis in particular in patients with peripheral artery disease.
Professor Heiss has previously headed the Vascular Medicine program at the Department of Cardiology, Pulmonology, and Vascular Medicine of the University of Düsseldorf, in Germany. He received training in basic cardiovascular research, clinical cardiology, and vascular medicine. After completing Medical School and dissertation at Heinrich-Heine University Düsseldorf, he did a post-doctoral research fellowship in Biochemistry and Molecular Biology in Düsseldorf and an American Heart Association research fellowship in Molecular Cardiology at the University of California San Francisco. He was also an affiliated faculty member at the Nutrition Department of the University of California Davis. He then returned to the University of Düsseldorf as a clinical consultant and headed a translational research group. He received the prestigious Eden's Award for Excellence in Cardiovascular Research of the University of Düsseldorf for his work on endothelial dysfunction and adaptation in the pathophysiology of atherosclerosis.
He has published almost 200 manuscripts in international peer reviewed journals (PUBMED) and serves on the board of the European Society of Vascular Medicine, UEMS Division of Vascular Medicine, and the advisory board of the German Vascular Medicine Society. He is also the treasurer of the European Society of Cardiology WG Aorta and Peripheral Vascular Diseases and president-elect of the Royal Society of Medicine's Vascular, Lipid and Metabolic Medicine Section. He has obtained research funding from the German Research Council, ESRC, MRC, the European Union, as well as industry and charity and has coordinated multi-center collaborative projects such the FLAVIOLA project funded by the European Union investigating the effects of dietary flavanols on human cardiovascular health.