Student recruitment
Recent figures show that 94 per cent of our students are in employment or are continuing their education within six months of graduating, which just goes to show how in demand our graduates are.
Our Professional Training placement scheme
The School's Professional Training placement scheme provides unrivalled opportunities for both employers and students. From the moment students arrive at the School, they are encouraged to undertake paid placement roles in a variety of sectors, both in the UK and overseas.
The aim of the scheme is to enable students to:
Gain knowledge and experience from working in a professional environment
Hone their work skills
Apply their knowledge.
In return, the students apply their enthusiasm, energy and theoretical knowledge in ways that will help your organisation achieve its goals.
About the scheme
Students taking part in the scheme have completed two years of undergraduate study and a preparatory programme so they have good underpinning knowledge in their subject area
Placements run for a minimum of 46 working weeks, excluding any time taken as annual leave
Placements can start any time during the summer (July to September)
Students are provided with a designate workplace supervisor and training throughout the placement
SMEs typically provide on-the-job training, however employers with the capacity to do so will implement structured training programmes
Each student is supported by an academic tutor during their placement (there are two on-site tutor visits)
We provide online advertising of your placement opportunity to all 2nd year students
We provide a competitive open recruitment process – you choose from willing applicants
A tripartite agreement is signed between the School, student and employer outlining the responsibilities of all parties and health and safety information
Why host one of our students?
You get the opportunity to assess the potential of future graduates and build a relationship with them and the School
It's a cost effective way of identifying and recruiting top students who will already have good knowledge of your organisation upon graduation
Our students can offer skills in communication, IT, languages and teamwork alongside technical competence in an academic sphere
Students are typically receptive to new ideas and are keen learners, becoming productive and motivated at an early stage
Students can act as excellent ambassadors of your company when they return to the University.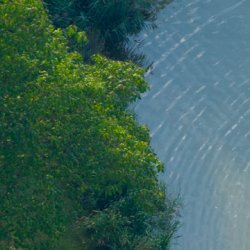 "We've been working with the School since 1997 and we feel the calibre of the students we host on the Professional Training placement scheme are at the top of their game."
John Herring, CEO Admirals Cove, Florida
Find the right student for your company
Most students start looking for placements in October, but please feel free to contact us at any time as we are aware industry sectors vary in their planning timetables. We're happy to advertise any paid opportunities that fit our criteria to students via our online placement list. If you think you have a suitable placement opportunity, please get in touch and provide us with the following information:
Link to your company website or information about your company
A job description and/or job advert
An overview of your recruitment process and a closing date (if applicable).
We'd also be happy to arrange company presentations and interviews on campus, should you require this.
Hiring our graduates
If you're interested in recruiting a graduate for your business and would like to know more, visit our Employability and Careers sitewhere you can find about our careers fairs and events, advertise vacancies and even arrange to interview students on campus.