Day 1: 5 July
Find out what is happening on day 1 of the Surrey 2023 Conference.
Wednesday 5 July
Agenda day 1: People
Time
Event
8am – 5pm
Registration open

8:15am – 8:45am

Drop in and dance OR Campus Wellbeing Walk
9am - 9:30am
Welcome and opening

Professor Scott Cohen, Overall Conference Chair, School Director of Research
Professor Annika Bautz, Pro-Vice-Chancellor and Executive Dean of FASS
Professor Tim Dunne, Provost & Senior Vice-President 

9:30am – 10:15am
Keynote Speech: Kate Nicholls OBE, CEO of UKHospitality

Moderator: Dr Bora Kim

10:15am - 11am

Panel discussion: EDI in the Visitor Economy

Dr Sumeetra Ramakrishnan, University of Surrey (Chair)
Jamie-Lee Abtar, Marketing Manager at Intrepid Travel
Prof Honggang Xu, Sun Yat-Sen University
Prof John Ravenscroft, University of Edinburgh
Becki Morris, EMBED Inclusion

11am - 1pm
Morning poster presentation
11am – 11:30am

Networking break

Sponsored by the Savoy Educational Trust

11:30am – 1pm
Parallel session 1
1pm – 2pm

Networking lunch

2pm - 4pm
Afternoon poster presentation 
2pm – 3:30pm
Parallel session 2
2pm – 3:30pm

Panel discussion (parallel): Open Research 

Chairs: Dr Pablo Pereira-Doel & Dr Yoo Ri Kim 

3:30pm – 4pm

Networking break

Sponsored by the Savoy Educational Trust

4pm – 5pm
The Surrey good bucket list - Consensus on People

Professor Allan Williams (Chair)
Professor Ying Zhou 
Professor Emily Ma 
Dr Tracy Xu  

5pm – 6pm
Meet the sponsors and happy hour.

Sponsored by Marriott International, Inc. 

6pm – late
Reception and dinner
Parallel session 1: Stand-up presentations
Wednesday 5 July, 11:30am - 1pm, 8 parallel sessions.
Human Flourishing 1
Education 1
The Environment 1
Human Flourishing 2
Room: AP1
Room: 34AP01
Room: 34MS01 
Room: 33MS01

Disability inclusion in hospitality organisations: Are we there yet?

Aziean Jamin, Gbolahan Gbadamosi and Svetla Stoyanova-Bozhkova

Design Science in the context of the Tourism Sector: A Scoping Review

Vitor R. Kuhn, Sara J. G. dos Anjos and Francisco A. dos Anjos

How to inspire green creativity among Gen Z hotel employees: An investigation of the cross-level effect of green organizational climate

Jingyan Liu and Jiaman Liu

From floundering to flourishing: Why transforming the culture of employment and working relations for flexible young workers in hospitality is critical

Agnieszka Rydzik

"How does this work?": Understanding social entertainment running groups' psychology and behaviours from a pro-social and co-creation perspective

Ning Chris Chen, Xueli Wang and Jifang Dou

Investigating the role of experiential learning in shaping career intentions of hospitality and tourism students

Diep Ngoc Su and Thi-Hong-Hai Nguyen

Consumer perceptions of a sustainability filter in an online hotel booking platform

Luisa Andreu, Xavier Font, Lisa Gao and Anna S. Mattila

The role of creative tourism in tackling social exclusion among older artisans: The case of Loulé Criativo

Hilal Akdemir, Alexandra Rodrigues Gonçalves and José Sousa de São José

Tourists' Emodiversity: Antecedents and Consequences

Ganghua Chen, Yanrong Shi, Songshan Huang and Huimin Shi

Where does education 'fit' in the current hospitality sector? A Swedish discussion.

Tara Duncan, Maria Thulemark, Marie Moström Åberg and Daniel Brandt

Tourism Climate Indices for The Caribbean: Broad Study Using Era5 Data

Jaume Rossello, Vivian Cárdenas Hernández and Camilo Melo Aguilar

Identifying the underlying dimensions of social discrimination among hospitality first line employees

Bob Yi-Chen Duan, Jingjing Dai and Yuetian Zhang

Diversity and Inclusion in Hospitality and Tourism: A Research Agenda

Wan Yang, Tracy Xu, Laurie Wu, Juan Madera and Emily Ma

Sport washing: the nexus between international law and sports diplomacy, the contested role of mega-event owners

Solomon Ilevbare and Professor Gayle McPherson

Understanding tourists' packing practices as pro-environmental behaviours

Samira Zare

The cascading effects of supervisor dispositional envy on the episodic envy toward the subordinate: Examine workplace envy and abusive supervision in dyads

Xiaolin Shi, Yitong Yu and Hao Shi

How gig workers in the event industry experience job crafting process: A study in a non-western context

Wanwisa Khampanya, Shi Xu, Yanning Li and Emily Ma

Innovative teaching and learning in tourism: lessons from Germany

Nick Naumov, Nick Naumov and Markus Pillmayer

Rational and moral antecedents of tourists' intention to use reusable alternatives to single-use plastics

Issahaku Adam

Neurodiversity and Equity in Family Holiday Experiences

Allan Jepson, Brian Garrod and Raphaela Stadler
Parallel session 1: 11:30am - 1pm - continued 
Digital Futures 1
Gender, Entrepreneurship and Social Policy 1
Business & Policy 1
Competitiveness 1
Room: 66MS03
Room: APLab5
Room: APLab 4
Room: AP2

Storytelling in travel vlogs: Scale development and validation

Wenliang Li, Yoo Ri Kim and Caroline Scarles

The impact of the modern uprising on Iran's tourism entrepreneurship

Parastoo Moghaddam, Daniel Blasco Franch and Natàlia Ferrer Roca

An investigation into sustainability paradoxes in a dynamic and shifting tourism landscape

Susann Power, Marialaura Di Domenico and Graham Miller

Happy in busy? A study on the happiness of the elderly tourism volunteers -- Based on the perspective of critical gerontology

Ting Lyu, Shina Li and Yixin Liu

Working with Service Robots? A Systematic Literature Review of Hospitality Employees' Perspectives

Jingjing Xu, Aaron Hsiao, Sacha Reid and Emily Ma

How do tourists experience regret in moral tourism encounters?

Fenfen Jiang, Carol Zhang and Scott McCabe

Ethical travel post-Covid: The importance of connecting with community in Cambodia

Simone Grabowski and Najmeh Hassanli

Intertemporal Destination Choice in Different Stages of COVID-19

Hanyuan Zhang, Richard Qiu, Long Wen, Haiyan Song and Chang Liu

Can digital exhibitions promote visitors' trust in exhibitors? Research on the trust-building process and its antecedents

Dixi Zhong, Xiaoqing Li and Qiuju Luo

Exploring the Inequities in Entrepreneurial Ecosystems to Inform Policy Support: A Cross Case Comparison in Mexico, Canada and Spain

Karla Boluk, Daniela Freud de Klumbis, Itziar Ramierez Garcia and Claudia Noemi Gonzalez Brambila

Spatialising Urban Spaces of Graffiti and Dark Tourism

Hoyoung Chang, Zhenni Wu and Youngsoo Kim

A multicriteria dynamic index for tourism destination competitiveness assessment

Víctor Ernesto Pérez León, Maria Amparo León and Flor Guerrero

Consumers' involvement in metaverse and brand engagement: hotels virtual tour and PR packet

Hyerhim Kim, Athina Ioannou and Lauren Siegel

Impact of COVID-19 on the economic literature on tourism and crises

Victoria Mogni, Bibiana Lanzilotta and Lucía Rosich

Re-examining inbound tourism performance through complexity theory

Aurélie Corne, Sauveur Giannoni and Nicolas Peypoch

Using Authenticity and Innovation to Strengthen Resilience of Tourism and Hospitality Enterprises in Regional Australia

Truc H. Le

Predicting bystanders' intention to intervene in service robot abuse

Erin Ling and Tracy Xu

Entrepreneurship, Social Value, and Women's Leadership in Restaurants

Alicia Orea-Giner and Wlla E. Obeidat

Transport Use to Rural Destinations in the Global South: A Case Study of Bali

Rama Permana, Janet Dickinson, Svetla Stoyanova-Bozhkova and Angela Smith

The impact of hotel openings on the commercial structure. Evidence from a natural experiment

Oriol Anguera-Torrell
Parallel session 2: Stand-up presentations
Wednesday 5 July, 2pm - 3:30pm, 8 parallel sessions.
Human Flourishing 3
Education 2
Human Flourishing 4
The Environment 2
Room: AP1
Room: 34AP01
Room: 34MS01 
Room: 33MS01

Exploring Stigmatisation in the Sharing Economy: The Case of Women Ridesharing Drivers in Iran

Abbie-Gayle Johnson and Hakimeh Nasiri

The Future of Online Education: A Chinese Perspective

Hanqin Qiu and Kit Jenkins

From Critique to Action: Degrees of Change

John Tribe and Brendan Paddison

Does the perceived sustainability-related climate influence residents' pro-environmental  behaviours in tourism destination? A perspective of structural cues and social cues

Jingyan Liu and Yanxin Li

Dynamics contributing to the Augmentation of Human Flourishing Components

Nosheen Saba and Jawad Nasir

Developing Caring Capacity in Tourism: An Educational Approach

Sandro Carnicelli and Karla Boluk

Factors Affecting Frontline employees' work in Contemporary Heritage Hotels

Mostafa Marghany

Global Commercial Aviation: Zero Emissions Target

Carolina Vieira and Rui Quadros

At a Glance of Chinese Middle-class Consumers' Luxury Hotel Staying Behavior Toward Post-Pandemic Era

Woraprat Yoelao

Doctoral education and neoliberal research agendas: What type of learning do we want for future tourism thinkers?

Solène Prince

Enabling home and destinations for the wellbeing of seasonal retired tourists

Ke Wang, Lirong Kou and Honggang Xu

Eco-Efficiency Analysis in tourism studies: A Meta-Regression Analysis

Rui Tan, Linjia Zhang and Yingchan Luo

Restaurant artificial intelligence (AI) adoption and employees' innovative work behavioral intentions: A goal framing perspective

Li Ding

Decolonizing tourism education in the University of Cape Coast, Ghana

Victor Mawutor Agbo and Bryan Grimwood

Flourishing through Travel: An Exploratory Study of Addiction Recovery

Brent Moyle and Anna Kralj

Responsible Tourism and Hospitality Research in The Last 30 Years (1992-2022): A Bibliometric Overview

Lisa Gao, Anna Mattila and Luisa Andreu

Developing and validating a scale of managers' design thinking in the hotel industry

Yun Zhang and Fengzeng Xu

Hands-on Learning During Pandemic: Through the Lens of Socio Economically Underprivileged Students

Mohd Taufik Zamri, Syamsul Nor Azlan Mohamad, Nadia Hanin Nazlan, Mohd Zain Kutut and Norzuwana Sumarjan

Co-Designing Regenerative Tourism for Flourishing Futures

Janne Liburd and Eva Duedahl

Carbon footprint measurement, towards greening festivals

Aurkene Alzua-Sorzabal, Basagaitz Guereño-Omil and Giuseppe Aliperti
Parallel session 2: 2pm - 3:30pm - continued 
Digital Futures 2
Gender, Entrepreneurship and Social Policy 2
Competitiveness 2
Business & Policy 2
Room: 66MS03
Room: 23AP02
Room: APLab4
Room: APLab5

A Conceptual paper exploring the value and quality of Webcare in the hotel industry

Maheshika Dissanayake, Kasha Minor and Victoria Richards

Predicting the Next Destination: A Discrete Choice Model

Yong Chen

How Does Housing Asset Affect Household Tourism Consumption? Evidence from China

Long Wen

Advancing tourism and climate change policies to support the Glasgow Declaration

Johanna Loehr and Susanne Becken

The relationship between algorithmic control mechanisms and gig work challenges

Brana Jianu and Iis Tussyadiah

Performance to the Other or Life of the Self? Local Leisure and Place Identity among Residents of Chinese Ancient Town

Jiuxia Sun and Yuning Wang

Opaque products: an optimal pricing strategy for airlines and consumers

Juana María Alonso Déniz

You can't manage what you don't measure – Towards a more appropriate measure of innovation in the tourism industry

Anna Burton

Hotel hygiene crisis in audio-visual media: sense-making in citizens-to-citizens crisis communication

Shengye Wang and Lijuan Su

Recontextualising the role of gender in entrepreneurial leadership

Issahaku Adam, Albert Kimbu, Anna de Jong, Manuel Ribeiro, Eowoenam Afneyo-Agbe, Ogechi Adeola and Cristina Figueroa-Domecq

Tourism and inclusive growth in Colombia's backpacker sector: Evidence from pre- and post-Covid

Juliane Thieme, Mark P. Hampton, Carmen Stoian and Krystin Zigan

The Impossible Dream? Achieving Public Value in Tourism

Constantia Anastasiadou and Janice McMillan

Smartphones and the future of the tourist experience: An ethnographic perspective on the digital mediation of walking tourism

Pascalle Sebus

Entrepreneurship-supporting policies: the reproduction of  gender inequalities

Cristina Figueroa-Domecq, Anna de Jong, Albert Nsom Kimbu and Allan M. Williams

The impact of Transformative High Street on Local Competitiveness:  A Systematic Review

Arthur Sarcinelli, Marcelo Brandão and Delane Botelho

Recontextualising the determinants of external CSR in the services industry: A cross-cultural study

Mohamed Nageh Ibrahim, Albert Nsom Kimbu and Manuel Alector Ribeiro

Customer, Industry, and Government: Who is ready for Metaverse in Tourism and Hospitality

Jinyan Chen and SuHyeon Kwon

The Effect of News Framing on African Destination Image: The Roles of Message Credibility and Destination Knowledge

Yeonhee Cho, Manuel Alector Ribeiro and Youngsoo Kim

How to improve the tourism operational efficiency of rural households in tourist destinations? The case of a World Heritage Site in China

Jianping Zha, Zihan Chen, Lamei He and Ting Tan

Tourism Social Entrepreneurship Evaluation Framework: A Contribution Analysis

Prosanjit Saha
Morning poster presentation
Early morning to before lunch.
| Title | Authors | Manuscript ID |
| --- | --- | --- |
| A study on the participants' embodied experience in sports events: take marathon runners as an example | Xin Xu, Guangquan Dai and Yanning Li | 322 |
| Modelling effect of innovation and dynamic capability on hotel performance in urban tourism destination in Nigeria | Banki Bala Mohammed and Yaman Aliyu Muhammad | 348 |
| Do tourists travel with their preferred travel mode at urban destinations? Analyzing the effect of travel mode dissonance on travel satisfaction | Zidan Mao, Ying Zhao and Shuhan Wu | 543 |
| Tourism-in-videogames: representations of tourism in virtual game worlds | Brendan Canavan | 741 |
| Indicator System as a tool to measure the Smart Destination development | Ainhoa Carballido Risco | 810 |
| Factors affecting the success of community-based tourism of women entrepreneurs in rural areas | Morteza Khazaei Pul and Mehdi Ramezanzadeh Lasboyee | 1128 |
| Green transition and repositioning of coastal destinations | Judit Zoltan | 1311 |
| A study on the student perception on the sustainable development goals in vocational education: with special reference to University College of Ratmalana, University of Vocational Technology, Sri Lanka | Jayani Kasunika and Ekanayake Mudiyanselage Chamila Kumari Ekanayake | 1504 |
| The impacts of urban cultural amenities on tourism destination vitality: a case study of Changsha, China Internet Celebrity City | Yaxin Zheng and Qiuju Luo | 1599 |
| Are God's places following Environmental Ethics? Exploring a Pilgrimage Site in India | Bharti Gupta | 1982 |
| Future flight: involving the public with a transport future that is yet to exist | Janet Dickinson, Angela Smith and Rama Permana | 2262 |
Afternoon poster presentation
After lunch before consensus session.
| Title | Authors | Manuscript ID |
| --- | --- | --- |
| Human-AI Collaboration in the Era of Falsity | Aarni Tuomi and Mário Ascenção | 2368 |
| Spatial pattern and micro-location rules of tourism businesses in historic towns: a case study of Pingyao, China | Mengdi Wang | 2636 |
| Business behaviour, governmental policy, and epidemic crisis: an analysis of hotel and government strategic crisis management responses during the recovery phase of Covid-19 | Gregory Shadbolt | 3137 |
| Research on enterprise founder's traits and Chinese family enterprise governance model | Yaojie Xiong, Rose Xiaying Chen and Quansheng Zhao | 3279 |
| Twin transition in hospitality industry: under which conditions digital technologies can help the hospitality industry to reach its sustainability targets? | Adel Ben Youssef and Adelina Zeqiri | 3792 |
| Drivers of GenZ tourists' political consumerism: a cross-cultural perspective | Siamak Seyfi | 3833 |
| Exploring socio-cultural aversions, attitudes and willingness to participate in indigenous tourism​ | Afiya Holder | 3894 |
| The Dilemma of CSR fulfillment on the competitiveness of enterprise | Quansheng Zhao, Rose Xiaying Chen and Yaojie Xiong | 4284 |
Panellists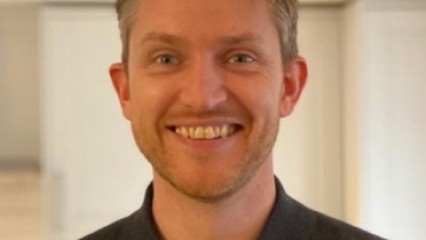 Matt Cannon is the Head of Open Research for Taylor & Francis. Matt has been working at Taylor & Francis for 15 years in a variety of editorial roles, in both science and social science areas. In 2019 Matt moved to the Open Research team where he sets policies and practices to improve the reproducibility and transparency of research. Matt is a member of the Research Data Alliance and sits on the publisher advisory board of FAIRSharing.org and the Centre for Open Science.