Department of Pathology and Infectious Diseases
The Department of Pathology and Infectious Diseases brings together a multidisciplinary team of veterinary surgeons, microbiologists, pathologists and immunologists to understand host pathogen interactions in animals and humans.
About us
Our focus is on understanding pathogen behaviour in the host and environment alike and specifically with regard to new and emerging and zoonotic diseases including Rabies, Prions, Campylobacter, E. coli, Brachyspira, Bluetongue, Classical Swine Fever, PRRS, Schmallenberg, MRSA and TB.
Our research interests extend to understanding how pathogens are transmitted and controlled, including the emergence of antimicrobial resistance and how it influences pathogen fitness and the development of novel control strategies including vaccines and probiotics. Our research also extends to non-infectious diseases including diabetes, developmental neurology and oncology.
Meet the team
Head of Department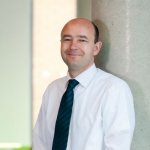 Professor Roberto
La
Ragione
Professor of Veterinary Microbiology and Pathology, Head of the School of Biosciences