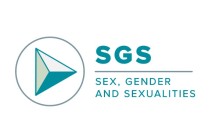 SGS Podcast
The SGS Podcast is created by the Sex, Gender and Sexualities research centre at the University of Surrey.
Each episode introduces the current research of academics and postgraduate students in the university to listeners, both on campus and beyond.
The series is produced by Matt Hall and Sarah Wingrove, with music by Gabriel Swarbrick.
Available on Spotify.
Click here for the most recent podcast with Beth Roberts on Historiographic metadrama and feminist retellings. 
Episodes include:
Domestic violence prevention and gender equality
Locating queerness in literature and space
Health, illness and aging masculinities
The queer literature of Henry James
Gendered aviation crew
New fatherhood and mental health
The Disney princess phenomenon.