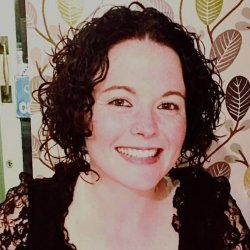 Chantal Frindall
"I chose to study at Surrey as it has a beautiful location and campus. From the moment I applied to Surrey I had brilliant correspondence with the academics and all my queries were always dealt with promptly."
"I had always known I wanted to do a PhD but struggled to find an area of interest that I felt passionate enough to write about for three years. After working with charities in India and Africa, I realised I wanted to branch into an area of law that would have a human impact. I decided I wanted to study aspects of refugee law, and branched into philosophy to add an extra dimension to my work. I am passionate about combining philosophy and refugee law as I have begun to understand things differently and through using philosophy, I have been able to undertake an in-depth critique of the law. 
I chose to study my PhD at Surrey as it has a beautiful location and campus. From the moment I applied to Surrey I had brilliant correspondence with the academics and all my queries were always dealt with promptly.
I had previously worked in a law firm in Brighton and the thought of becoming a student again was very daunting but exciting. The academic and support staff were so encouraging; I felt excited about each stage of the process. The studentship provides an excellent opportunity to further your academic development, whilst undertaking duties in the law school which provides further skills. It has also provided me with a chance to develop and work towards a career in academia.
When I first found out I had been awarded the studentship, I was in regular contact with the academics and support staff; who guided me through the whole process from acceptance to my first day and welcome week. I was given the details of a student mentor in the law faculty who dealt with all my questions and met with me on my first day. This really made the experience and transition from my previous role much easier. The law department arranged a welcome dinner where I had an opportunity to meet with current students and faculty. The whole process was very welcoming and encouraging which enabled me to adapt to life as a PhD student very quickly. 
My supervisor has been so encouraging and has really helped me realise my potential. I have seen my confidence increase and my work improve, which has made my experience at Surrey so enjoyable.
Whilst she is also the Head of Department she has always responded to me, reviewed my work expediently and dealt with any queries I have had. She always recommends ways I can develop myself through readings, seminars and opportunities at the University and externally.
"I was delighted to be awarded the studentship at Surrey and have had brilliant support since undertaking my studies. The whole process was explained to me so thoroughly and I felt completely supported through the process."
I feel very lucky to be under the supervision of someone who is completely dedicated and passionate about their role.
As part of my studentship I undertake hours within the law school. This has enabled me to work with some of the academics. I have worked as a research assistant on a couple of projects. I have also attended the law and philosophy talks which has provided me with the opportunity to see the academics discuss and engage with others about their work.
I have also attended several talks from the China Law Centre and Environmental Law Centre. I have attended these out of interest and have really enjoyed the experience of learning about new areas and witnessing the academic rigour of their talks.
In my first year, I have presented a poster of my work to the FASS department. I completed my Level 1 teaching certificate and taught my first seminars, attended a Refugee Law Conference and workshops, and wrote my first two chapters.
I really love the location of the University of Surrey; it is surrounded by countryside and the campus is a picturesque location. It makes me feel so happy to walk past the lake, ducks and swans. The campus is an inspiring place.
After my PhD, I hope to work as an academic (research and teaching) and secure a lectureship at a University."