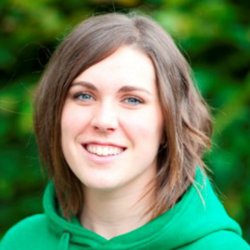 Emily Bollen
Emily Bollen is Creative Director and founder of Motivation by Music.
Course
Creative Music Technology
What attracted you to choose the University of Surrey?
Initially I was attracted to the creative music courses Surrey offers, but once I visited, it was the beauty of the campus that really drew me in!
What were the best things about your course?
I loved the variety of teaching styles and the enthusiasm each of my lecturers had for their particular subject. Their passion of subjects caused me to open my mind and delve into a whole new realm of possibilities in the beautiful world that is music!
How did you change as a person during your time as student?
I had written songs since I was a child, but never had the guts to share them with anyone for fear of rejection. Our class was really encouraged to open up our music with one another and although scary at first, this was such a wonderful experience.
At the time, I ran the student Gospel Choir and ended up teaching them one of my songs, taking it to national competition level and I was awarded the Best Unsigned British Gospel Songwriter of the Year for it! Following on from my studies, I went on to run two successful campus-wide campaigns and served as Students' Union President for two years following on from my course, something I never would have dreamt of pre-University!
What are your thoughts on the importance of networking? Is a strong personal network important in business?
Networking is absolutely essential in any business that has people at the heart of it and for me, the most important aspect of business is people. Be open-minded, step out, talk to people and always ask questions. You never know where those conversations and relationships may lead you.
What one piece of advice would you give to people considering Surrey?
Trust that nudge. I came to University with no idea what was to come, but I trusted that nudge. I ended graduating with a first-class degree after three years, serving for two more years as a Students' Union Sabbatical Officer, starting up my own business, Motivation by Music, and settling right here in Guildford. Seven years on and life is good!
What is your strongest or happiest memory of your time at Surrey?
My fondest memory is the journey. I came from a place of wondering why I even took Music as a degree, to being awarded the best grade in my whole department and winning a hard-fought campaign to stay on for two more years and represent nearly 15,000 students at the highest level of the University. The journey was and is awesome.
Learn more about our BMus Creative Music Technology and other programmes in the field of Music and Sound.