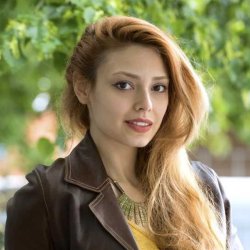 Nilay Kılınç
"I have found the academic staff at Surrey to be supportive and motivating. What makes Surrey special is the people, who are always helpful, respectful and friendly."
Course
Hospitality, Tourism, Transport and Events
"Undertaking a PhD research seems like a solo act however, it is in fact extremely important to work with the right people during this time, hence having supportive and guiding supervisors is key. It was a privilege that my research proposal was accepted by a professor who is highly influential in my field of interest. On top of that, I was awarded a three-year scholarship and the University of Surrey became the destination for my PhD. 
My area of expertise is migration, which has been the hot topic for decades. However, my focus is return migration of the Turkish people from Germany to their ancestral homeland, Turkey. I find it important to explore these reversals in the globalised world order, how migratory trajectories change as yesterday's developing countries become today's lands of opportunities. I have a thing for 'reversals', and the only way for me to improve the theories of 'counter-diasporic migration' could be through undertaking a PhD programme. I would like to stay in academia, teach and publish more publications, hence PhD is the stepping stone to the academic career I'd like to pursue.
I have found the staff at Surrey to be supportive and motivating! It is incredible how everyone is so busy but each time I asked for help, whether from the Student Services, the Finance Department, the Researcher Development Programme (RDP), Human Resources, my own department – you name it, I have received help and information within the same day. What makes Surrey special is the people, always helpful, respectful and friendly.
I have been extremely lucky to have supervisors who were always reachable. Their support both intellectually and emotionally was immense, and help me to overcome the common struggles that a PhD researcher goes through.
When I am not working in the office, I use the University's Library which provides comfortable and silent spaces. I have taken many workshops from the RDP which have helped me in various ways with writing skills, presentation skills, CV and career planning etc. I have also completed the Higher Education Academy.
I have enjoyed Surrey's beautiful campus with the lake. It is quite important for a PhD student to have walks in nature, one could do that in the University campus or in other parts of Guildford. However, I also enjoyed being close to London.
Guildford is located well, close to the Gatwick airport and the liveliest cities of the UK. I paid regular visits to London, and lived there for a while too. My favourite city is Brighton, so on sunny weekends, I took the train to the south! I have been to Wales, Northern Ireland, Republic of Ireland and Scotland in these three years. I have been to many towns within the Surrey and Sussex areas and little cosy towns of Sussex such as Lewes and Rye are my favourite.
I have been to nine conferences, in the UK and other European countries, and had the chance to present in these respected conferences. I have collaborated with my colleagues in the department for the PGR conference, and published articles with a scholar from the University of Sussex. I have also worked as a Research Assistant in an EU-funded project which also involved my supervisors, some other colleagues from the department and universities/organisations from seven different countries.
I don't know if 'proud' is the word, but I have directed a documentary about my research topic whilst I have been in the data collection process. My supervisors supported this creative endeavour, and I felt happy to satisfy my artistic side. I can say that I am happy (or proud) that I made my PhD process as playful and experimental as possible.
I have been currently awarded a Fellowship Position within the prestigious Pontica Magna Programme, therefore I will now be spending 10 months in New Europe College Bucharest, undertaking and publishing research."
Discover our programmes in hospitality, events, tourism and transport including our PhD Hospitality and Tourism Management.