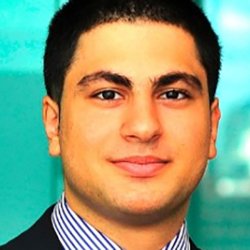 Yusuf Ahmet
"Studying at Surrey increased my employability and allowed me to make many new friends."
Course
Accounting and Finance
"Surrey Business School provides the opportunity to engage with people from various backgrounds and cultures, which is imperative when developing networking skills and is one of the key reasons why I decided to come to Surrey.
The modules on my course involved group work, individual reports, class tests, presentations and examinations, ensuring that we were able to convey our knowledge in various ways. Contacting our tutors was always easy; we could pose questions through an online forum, via email or over the telephone, as well as speaking to them in person.
"It was an amazing chance to experience work life and to apply the theoretical knowledge I learned throughout my modules in practice."
In addition to my studies, I took part in the University tutoring and mentoring scheme where I volunteered at a local primary school, which was great fun. I also studied German and was the Vice President of the Surrey Islamic Society, which involves arranging inspirational events tailored to the needs of Muslims on campus.