Applied and Contemporary Theatre BA (Hons) – 2024 entry
Key information
Start date: September 2024
Apply for your chosen course online through UCAS, with the following course and institution codes.
| Course | UCAS code | Institution code |
| --- | --- | --- |
| BA (Hons) | W438 | S85 |
| BA (Hons) with professional training | W439 | S85 |
Why choose this course
5th
In the UK for dance and drama in The Times and Sunday Times Good University Guide 2023
6th
For drama, dance and cinematic in the Complete University Guide 2023
7th
In the UK for drama and dance in the Guardian University Guide 2023
Our BA (Hons) Applied and Contemporary Theatre course is designed to train highly skilled theatre makers of the future, who aspire to influence social change. This programme is the first choice for those wishing to be thoroughly equipped with the knowledge and skill base to create theatre that can rapidly respond to, learn from and challenge contemporary issues.
Fully embedded within the GSA Conservatoire, the vocational modules help to deepen and develop your knowledge of applied theatre and cover all relevant aspects from multiple angles; creative, technical, teaching, entrepreneurial, professional development, work placement, whilst providing you with core skills training in the performing disciplines.
Society needs practitioners with a broad and dynamic skill set; problem-solvers who see challenges as opportunities. This course develops, enables and trains the next generation of performance artists and creative entrepreneurs. You will explore devised and collaborative approaches to researching, creating, producing and performing contemporary performance practices, in addition to traditional historical scripted forms.
Our award-winning Professional Training placements prepare students for roles in industry. We deliver on jobs, too. We were shortlisted for University of the Year in The Times/Sunday Times Good University Guide 2023.
What you will study
On our BA (Hons) Applied and Contemporary Theatre course you will be taught by industry-leading professionals, and will join a vibrant community of talented performers, performance makers, creative practitioners, stage managers and technicians.
The course examines the ever-evolving nature of contemporary practice in pursuit of developing and training the next generation of theatre makers, creative entrepreneurs and cultural leaders. Case studies, performances, theatre creation and placements include, but are not limited to: theatre for social change, site-specific performance, community theatre, theatre in education, education and outreach programmes, health and wellbeing organisations, disability arts, as well as a collaborative large-scale ensemble performance in a traditional theatre setting.
This work extends to an exciting range of UK and international settings, including a placement module in your second year, as well as a further optional Professional Training placement, between the second and final year of study.
Professional recognition
Council for Dance, Drama and Musical Theatre (CDMT)
Accredited by the Council for Dance Education and Training (CDET).
Careers and graduate prospects
Our graduates have an unrivalled employment record in all performance media. In the Graduate Outcomes survey 2023, results show that 99 per cent of our undergraduate Guildford School of Acting students go on to employment or further study.
Our very distinguished alumni include performers such as:
Alexandra Mardell
Bill Nighy
Brenda Blethyn OBE
Caroline Sheen
Celia Imrie
Chris Geere
Danielle Fiamanya
Ella Balinska
Emma Barton
Jade Anouka
Jonjo O'Neill
Justin Fletcher MBE
Kobna Holdbrook-­Smith MBE
Owen Teale
Rob Kazinsky
Stephen Carlile
Tam Mutu
T'Nia Miller.
Our alumni have also secured employment in numerous regional theatres, opera and ballet companies, arts venues, scenic construction and prop-making companies, corporate events and lighting, sound and video hire companies, as well as attaining management and creative production roles for major venues and production companies including the Really Useful Group, Cameron Mackintosh Ltd, the National Theatre, the BBC, the Royal Albert Hall, Birmingham Symphony Hall, ATG Theatres and PRG Dubai.
Accreditations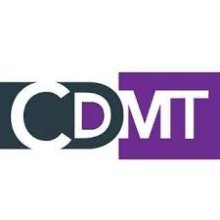 Accreditation

Academic year structure
The academic year is divided into two semesters of 15 weeks each. Each semester consists of a period of teaching, revision/directed learning and assessment.
The Guildford School of Acting (GSA) delivers its provision across three teaching blocks, within the University of Surrey's existing semester structure.
Modules
Modules listed are indicative, reflecting the information available at the time of publication. Please note that modules may be subject to teaching availability, student demand and/or class size caps.
The University operates a credit framework for all taught programmes based on a 15-credit tariff. Modules usually can be either 15, 30, 45 or 60, 75 and 120 credits, and additionally for some masters dissertations, 90 credits.
The structure of our programmes follow clear educational aims that are tailored to each programme. These are all outlined in the programme specifications which include further details such as the learning outcomes.
Please note: The full module listing for the optional Professional Training placement part of your course can be viewed on the relevant programme specification.
Timetables
Course timetables are normally available one month before the start of the semester. Please note that while we make every effort to ensure that timetables are as student-friendly as possible, scheduled teaching can take place on any day of the week (Monday – Friday). Wednesday afternoons are normally reserved for sports and cultural activities. View our Code of practice for the scheduling of teaching and assessment (PDF).
Teaching
GSA has a collaborative approach to learning and teaching, with an extensive support network available to students both personally and professionally. Our vocational performance and production programmes focus on the practical acquisition of technical skills combined with professional and academic development. Learned skills are integrated through participation in projects and industry-standard productions in our theatres and performance spaces. Students at GSA are taught by West End directors, casting agents, lighting designers, experienced professionals and leading academics, giving our students a comprehensive network and knowledge base they can utilise pre and post-graduation.
There may be occasions when the delivery of your teaching is supported by graduate teaching assistants. The University has a set of procedures that govern the use of postgraduate research students in this way.
Assessment
Modules are assessed individually and credits are awarded for the successful completion of each one.
Assessment takes place through a combination of examination and/or coursework, practical examinations and reports. Check individual module information to see full details at a module level.
Contact hours
Contact hours can vary across our modules. Full details of the contact hours for each module are available from the University of Surrey's module catalogue. See the modules section for more information.
Entry requirements
Do I meet the requirements for this course?
We require you to submit a full application so that we can formally assess whether you meet the criteria published. Unfortunately, we are unable to provide an outcome based on an enquiry (via email, webform enquiry, phone or live chat).
International entry requirements by country
English language requirements
IELTS Academic: 6.5 overall with 6.0 in Writing and 5.5 in each other element.
Selection process
We make offers in terms of grades after a successful audition and interview.
If you can demonstrate exceptional talent, and can satisfy the panel of your ability to successfully complete the course, you may be considered for a place irrespective of your academic background. We are unable to provide audition feedback.
Recognition of prior learning
We recognise that many students enter their higher education course with valuable knowledge and skills developed through a range of professional, vocational and community contexts. 
If this applies to you, the recognition of prior learning (RPL) process may allow you to join a course without the formal entry requirements or enter your course at a point appropriate to your previous learning and experience. 
There are restrictions on RPL a for some courses and fees may be payable for certain claims. Please see the code of practice for recognition of prior learning and prior credit: taught programmes (PDF) for further information. 
Please contact Admissions on +44 (0)1483 682222 with any queries. 
Fees
The annual tuition fees for courses starting in September 2024
BA (Hons)
UK

To be confirmed
Overseas

To be confirmed
BA (Hons) (with professional training year)
UK

To be confirmed
Overseas

To be confirmed
Professional training

To be confirmed
View a complete listing of all ongoing fees for our undergraduate courses.
Fees for UK students: The University will apply annual regulated increases in the fee rates as set by Government each year, in order to maintain the same value in real terms. 
Fees for EU students: The UK is now no longer part of the EU, we are awaiting further instruction from the UK government and we will publish this as soon as it is provided. Find out more information about Studying in the UK and the Scholarships for EU students.
Fees for international students: Annual fees will increase by 4% for each subsequent year of study, rounded up to the nearest £100, subject to any overriding applicable legislative requirements. 
Fees for international students with an integrated foundation year: The programme fee for Year 0 will match the lowest Year 1 overseas fee rate from across the substantive programmes for that year of entry. Students subsequently progressing into Year 1 will be liable for the same fee as overseas students joining at Year 1 for the same programme in that year. Annual fees after Year 1 will increase by 4% for each subsequent year of study, rounded up to the nearest £100, subject to any overriding applicable legislative requirements. 
The University will assess your fee status. If you are unsure whether you are likely to be considered a home, EU or overseas student for fees purposes, the UKCISA website offers more information.
Payment schedule
Students in receipt of a Tuition Fee Loan: will have their fees paid by the Student Loans Company in line with their schedule.
International students, or UK/EU students who have not taken out a Tuition Fee Loan: are required to pay their fees either in full at the beginning of the programme or in two instalments as follows:

50% payable 10 days after the invoice date (expected to be early October of each academic year)
50% in January of the same academic year.
The exact date(s) will be detailed on invoices. Students on certain part-time programmes, where fees are paid on a modular or stage basis, are not eligible to pay their fees by instalment.
If you are sponsored: you will provide us with valid sponsorship information that covers the period of your study.
Professional Training placement fees
If you are studying on a programme which contains a Professional Training placement year there will be a reduced fee for the academic year in which you undertake your placement. This is normally confirmed 12 to 18 months in advance, or once Government policy is determined.
See the information about 2023/24 academic year Professional Training placement fees.
Additional costs
There are associated costs with this course:
Safety equipment and/or uniform: £240 approximately – uniform including specialist footwear and boneprop
Books/stationery/admin: £10 – dictaphone (phone voice recorder is sufficient)
UK-based activity: £150 – theatre trips (students should aim to see some live theatre throughout the course).
During the second year of study, you will undertake a 10-week work placement, and therefore there may be associated costs depended on the nature of the particular placement. By way of a general guide, there could be an additional associated cost to students of between £0 and £800, but this may increase if students choose a placement away from home or internationally.
Grand total: £1,200 approximately.
Optional expenses
General/programme: £100 to £200 – personal insurance for musical instrument/s if brought onto campus
Production expenses: £175 to £350 – portfolio photos.
In the final year, you may wish to apply for Spotlight (including graduates casting list) and Equity membership – £380 approximately. You may also wish to join the GSA Students' Union Society – £5 per annum.
You will be offered a week's training in Stage Combat leading to Actors Combat Theatrical Training (ACTT) Standard-level exam. Opportunities for advanced training may also be available to students. These are extra-curricular courses so additional charges apply.
All GSA students are encouraged to attend productions of their fellow students' work to enrich their learning experience and give opportunities for critical analysis. These are public events for which students will be charged a reduced ticket price of £5. Some productions will be free to attend. Within an academic year a student might expect to attend around 25 productions.
These additional costs are accurate as of September 2022 and apply to the 2023 year of entry. Costs for 2024 entry will be published in September 2023.
Placements
Our award-winning Professional Training programme offers you the option to spend a career-enhancing year in industry, either in the UK or abroad. We have thousands of placement providers to choose from or you can source your own placement. 
Most placements are paid, and we will support you every step of the way. 
Find out more about Professional Training placements and discover how these have transformed our students' lives and career choices. 
Applying for placements
Students are generally not placed by the University, however we offer support and guidance throughout the process alongside access to a vacancy portal representing thousands of placement opportunities each year. We also provide support if you wish to source your own placement. 
Find out more about the application process.
Please be aware there may be travel costs incurred when attending interviews and assessment centres at the placement provider's premises.
Terms and conditions
When you accept an offer of a place at the University of Surrey, you are agreeing to comply with our policies and procedures, the student regulations , and our terms and conditions. These terms and conditions are provided in two stages: first when we make an offer and second when students who have accepted their offers register to study at the University. View our offer terms and conditions for the 2023/24 academic year and our registration terms and conditions (PDF) for the 2022/23 academic year as a guide as to what to expect. 
Please note: our offer terms and conditions will generally be available in the September of the calendar year prior to the year in which you begin your studies. Our registration terms and conditions will vary to take into account specifics of your course and changes for the specific academic year.  
Disclaimer
This online prospectus has been prepared and published in advance of the academic year to which it applies. The University of Surrey has used its reasonable efforts to ensure that the information is accurate at the time of publishing, but changes (for example to course content or additional costs) may occur given the interval between publishing and commencement of the course. It is therefore very important to check this website for any updates before you apply for a course with us and before you accept an offer. Read our full disclaimer.
Campus location
Stag Hill
Stag Hill is the University's main campus and where the majority of our courses are taught.
Address
University of Surrey
Guildford
Surrey GU2 7XH