About
The Urban Living theme focuses on research and innovation to address the challenges faced by urban areas and to help them realise visions for future urban living, transforming them into safer, smarter, more sustainable and healthier environments that better serve the population and society.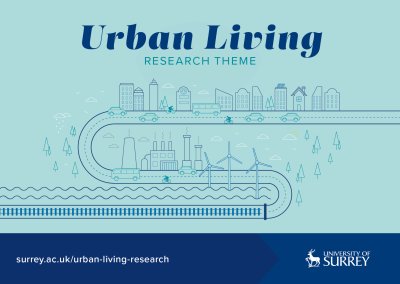 The Urban Living Theme covers research focused on people (and animals) as residents of urban areas, the buildings and communities they inhabit, the physical, institutional and policy infrastructures required and services they deliver, impacts on the physical environment and resident welfare, and the 'city as a system', including wider geographic supply chains.
Innovation in underpinning technologies (e.g. in autonomous vehicles themselves, or in wireless communications) may be more appropriately captured in other Themes or Centres; the Urban Living Theme will focus on the application of, and outcomes associated with, technical innovation.