Manor Park campus
Our Manor Park campus is set in a beautiful location, with a network of footpaths and cycle paths providing safe and easily-accessible routes to Stag Hill. The site is home to Surrey Sports Park, the School of Veterinary Medicine and a range of excellent student accommodation.
Leggett Building
When outside the Leggett Building at Manor Park, you may spot Triple Ripple, an extraordinary piece of steel art. At night you can see it transform and showcase an array of multi-coloured lighting effects.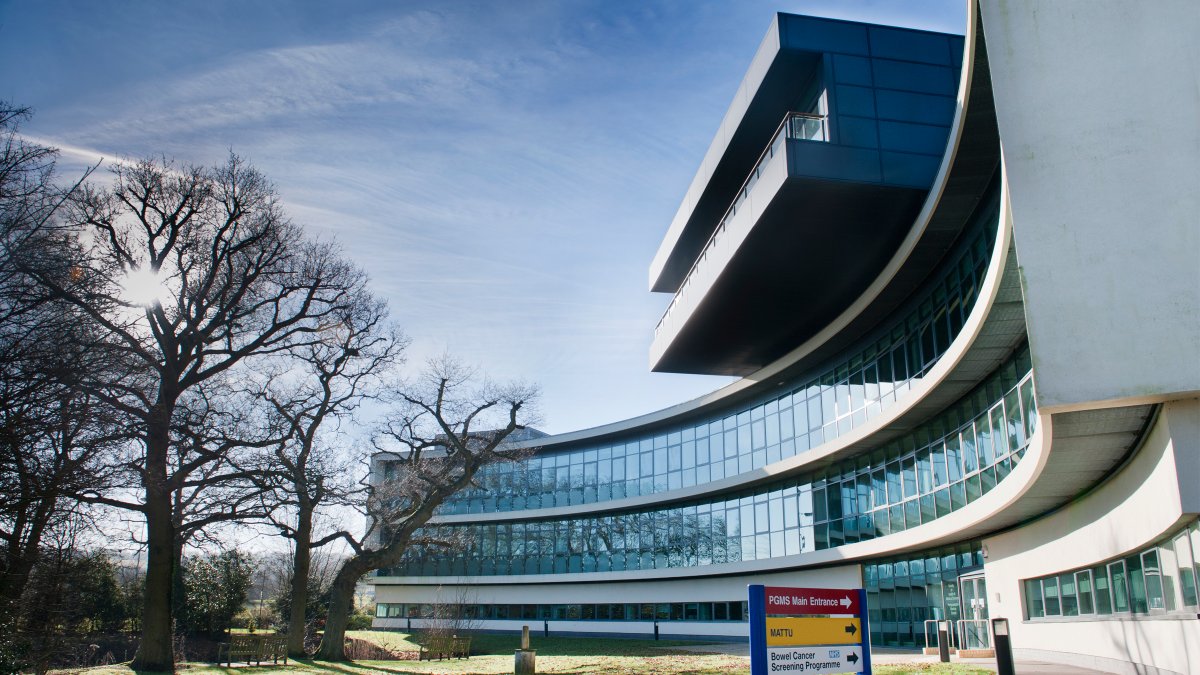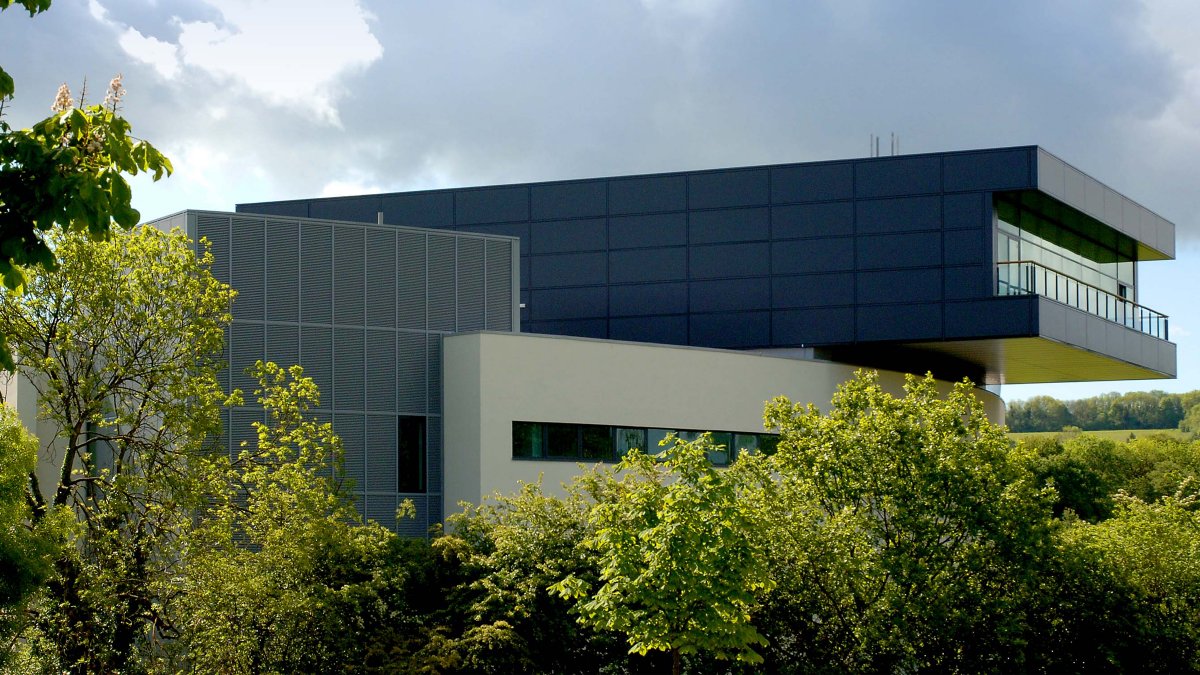 School of Veterinary Medicine
The pioneering site offers some of the most innovative facilities in Europe such as the Veterinary Pathology Centre and Clinical Skills Centre.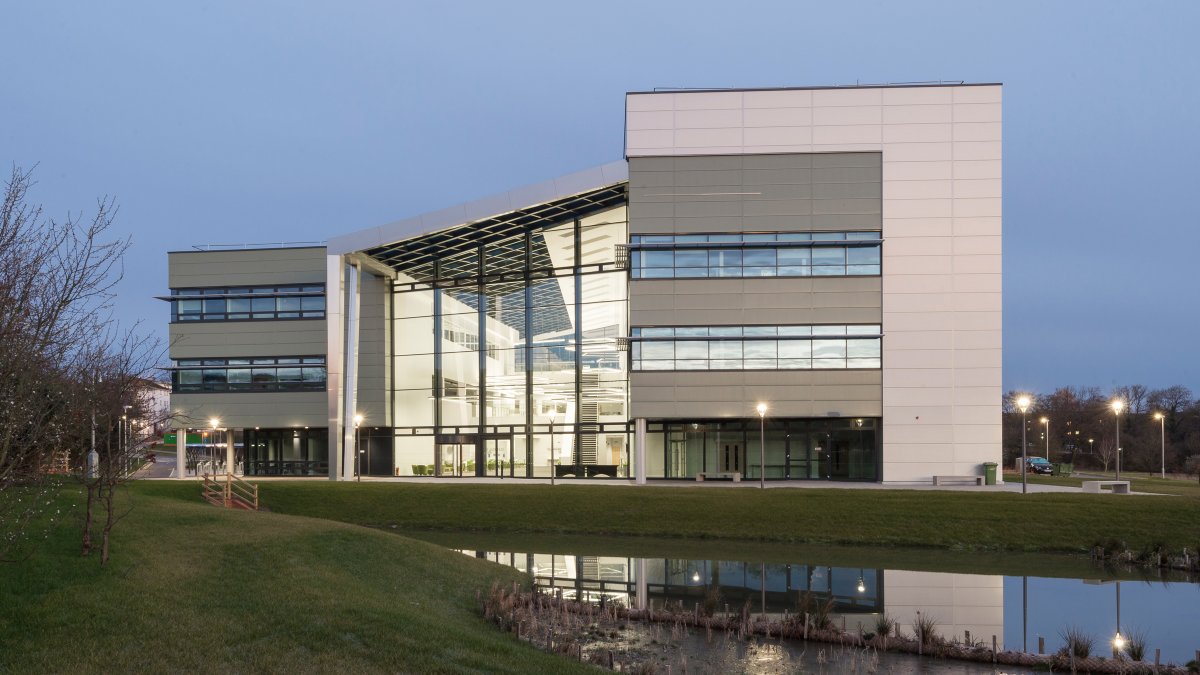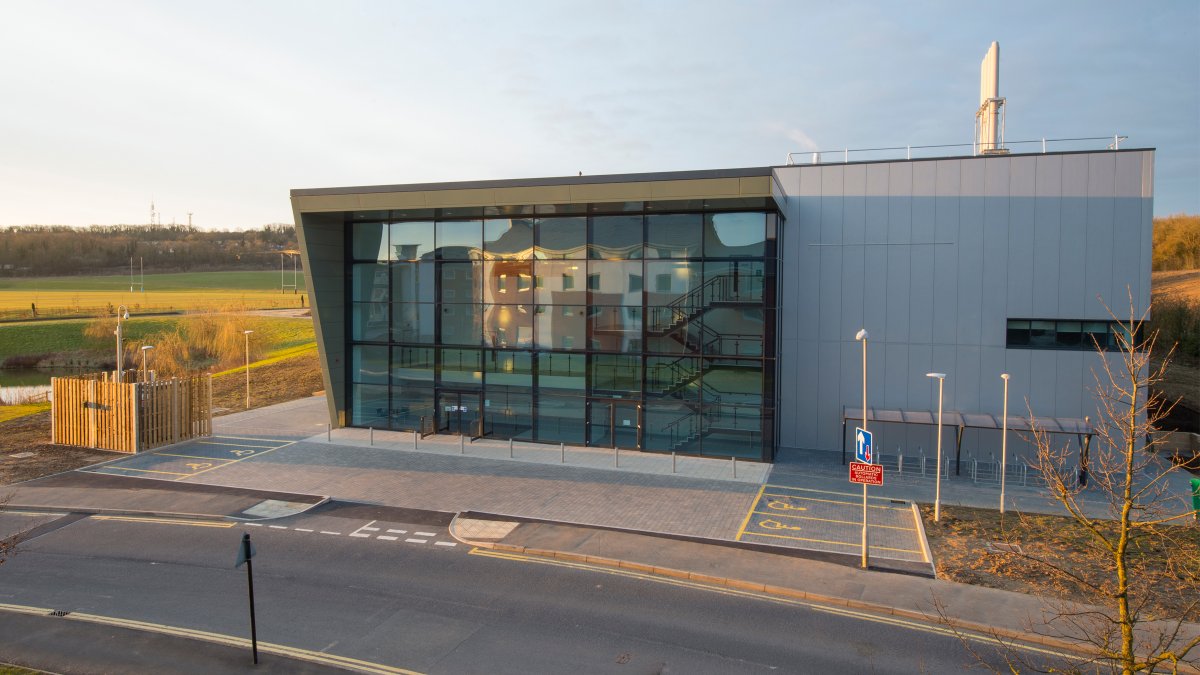 Surrey Sports Park
One of Europe's leading sporting venues, Surrey Sports Park offers students, staff and the local community a full range of high-quality facilities, classes and sports clubs.
An impressive mural, Movement in Steel was unveiled in 2011 to mark the Sports Park's first anniversary. Featuring 83 pieces of aluminium alloy, the work achieves a subtle 3D effect, reflecting the energy of sport.