Leave a gift in your will
Your generosity can help students receive a world-class education and help us find the answers to global problems through pioneering research.
How legacies make a difference
Whether you are an alumnus, a former member of staff or a friend of the University, by choosing to remember Surrey in your will you can help to enrich the lives of students and support ground-breaking research.
Large or small, your gift matters. While the University has been lucky to receive substantial bequests in the past, smaller amounts can also make a big difference, for example by helping to alleviate student financial hardship.
"People might think that a legacy has to involve a phenomenal amount of money but if a number of people leave a little, then it soon becomes a lot. Surrey has helped us have a very good life and, if we can give that back, we will rest very easily." 

Janet Preston (Physics, class of 1978)
Leaving a legacy is a truly personalised and versatile form of giving. Many alumni, staff and friends have a strong link with a specific area of the University; their former department, a sports team, the library, medical research or student hardship support. Your experiences and memories of the University can help you decide how you want to support the next generation of students and staff.
The University of Surrey receives largest-ever philanthropic gift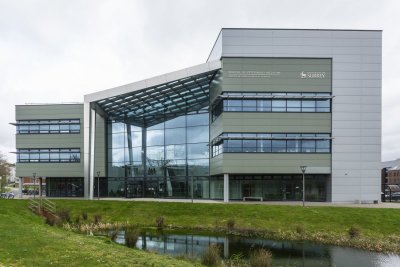 The University of Surrey has received a significant legacy gift of £10 million in support of its renowned School of Veterinary Medicine. As a significant contribution to the recently-launched The Future Says Surrey £60m fundraising campaign, it is the largest single gift in the University's history. 
Find out more
Whatever you want to achieve, we would be delighted to discuss your wishes and help you make the most of your bequest.
If you would like to know more about leaving a gift in your will, please contact Daniel Lawrence, Regular Giving and Legacy Manager (d.k.lawrence@surrey.ac.uk) and he will be in touch. You can also contact Daniel directly by ringing 07772 508325.
Keep in touch
If you have already decided to leave a legacy gift to Surrey, we would be grateful if you could let us know. This will enable us to ensure that any aspects of your plans involving the University are understood and achievable. We can also thank you for your support by inviting you to our annual legacy supporters' lunch and keep you up-to-date with the latest University news.