Back in the game
Thank you for helping our students get back in the game!
The Covid-19 pandemic meant that Surrey's clubs and societies have been unable to operate in their usual way. Their inability to raise crucial membership fees led to many clubs and societies being left in a precarious financial position.
Thanks to the support of our alumni community, in the 2021/22 academic year, we were able to support 22 student clubs and societies to help them get back in the game!
Here's how your support has helped get Surrey student's get back in the game
The Forever Surrey Grant has been a great opportunity for the Archery Club to improve our kit and in return give our members a better experience with the sport. With archery being at the higher-end of expensive sports, it is incredible to be able to offer our members quality equipment within the price of their membership and have enough equipment to host sessions and competitions with large numbers of archers attending.
Team Surrey Archery, awarded £3,854 to equip their new range.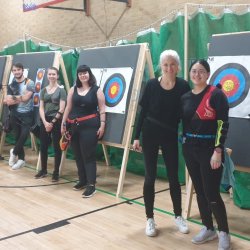 The Forever Surrey Fund has made a massive impact on the club! The Baseball and Softball teams are both steadily growing, and because of the funding we now have enough equipment to not only accommodate, but to also allow all members to train with high quality, match grade equipment allowing the team to perform to the best of their ability.
Baseball and Softball, received funding for new equipment to assist the team with training for matches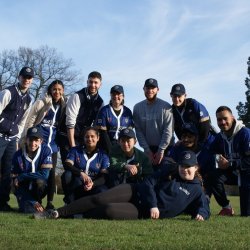 The Forever Surrey grant has allowed us to maintain a high standard of safety for our club members with the new equipment. We have been able to purchase new wetsuits to be more inclusive as the club as we lacked many sizes of wetsuits. Our training for Canoe Polo will also be improved with the addition of our new goals.
Canoe Club, were able to purchase replacement paddles, throwlines, Canoe Polo goals and new wetsuits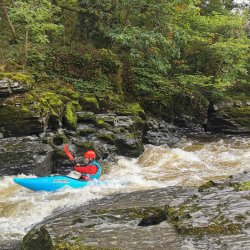 The new equipment has enabled meetings to run smoother and has minimised the time it takes to set up and pack away. The Union's outreach events, which involve talks and live music have been successfully held throughout the year to students across campus with the addition of the new audio equipment. Outside of the Christian Union, other societies have also been able to borrow the equipment purchased with the grant to use for their events.
Christian Union, awarded £2,136 from the Forever Surrey Fund to purchase new sound equipment.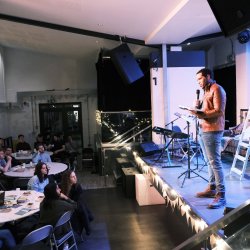 Every year we look to build on the previous year to create an excellent cricket club and program. We had noticed that their cricket program lagged behind Surrey's major competitors with higher training and pre-match equipment being a clear difference. The new training equipment has enabled more members of the club to get a chance to use cricket-specific equipment, especially social members of the team. This has meant the impact of the funding has been felt by the entirety of the club including new members.
Cricket Club, for the purchase of new training and matchday equipment
Having enough bikes for our members has been an ongoing dilemma for the University of Surrey Cycling and Triathlon team. Around 1/3 of current Cycling and Triathlon members either don't own or haven't been able to bring their bikes with them to campus. As such, the quantity of bikes owned by the club to be used by members is limited. This year, the team were awarded £1,500 for the purchase of two bikes to help alleviate this issue.
Cycling and Triathlon, purchased two bikes for their beginner cyclists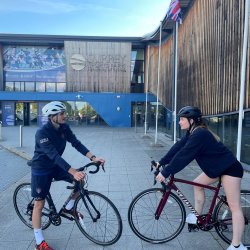 The kit purchased is an invaluable addition especially with the re-joining of a men's 1st team in BUCS 2022/23, and will allow new members to have comfortable protective equipment during training. The kit has enabled more members to join the team as they now have a wider range of sizes available making the club more inclusive to join.
This new equipment has been used to help train the team in preparation to compete against Royal Holloway at Varsity earlier this year in which Team Surrey were victorious!
Fencing Club, received £2,673 to renew their supply of protective kit and equipment.
It's really exciting to have the new equipment available. With the access to the new cylinder block and foldable mats which are helping our members to develop new skills. Current and future members of the team will be able to use the new equipment to be able to learn skills and hopefully improve their placements at upcoming competitions.
Gymnastics, were awarded £1,323 for new equipment
Purchasing the scoreboard and installing it on the hockey pitch at Surrey Sports Park has been a long-term goal of the club. The scoreboard has been beneficial to all members of the UOSHC and also Alumni, at this year's upcoming GradSport in May 2023! The hockey team are looking forward to being able to use the scoreboard to improve game awareness and competitive play as well as hopefully drawing more spectators to their games in the upcoming 2022-23 BUCS season.
Hockey Club, purchased a new scoreboard
The team were desperately in need of new Lacrosse sticks and a goal cover to enable us to participate in targeting practice to help improve our shooting accuracy in games. The new equipment will also help to reduce the number of equipment failure related injuries. The new equipment has also meant the team have been able to take on more freshers this academic year, boosting our membership numbers.

Team Surrey Lacrosse, awarded a Forever Surrey grant to be able to buy equipment to help improve the team's ability to train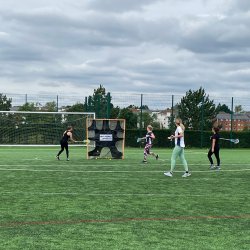 PhotoSoc was first set up in 2019 by a group of final year students using their own equipment. When they graduated in 2020 the society was left with no equipment with which to continue. With the Forever Surrey Fund, we have been able to obtain the necessary gear to reopen our studio services back to the University and the local community and keep it open for years to come.
Photographic Society, awarded £1,068 for new cameras and lenses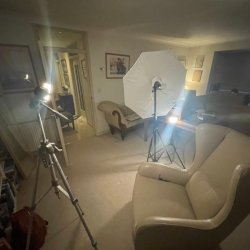 Using our Eleiko bar and calibrated plates especially have helped the team hugely. Having access to competition standard equipment in all of our training sessions has helped us to be more comfortable and confident going into competitions, which is something I value highly. As a result of having this new equipment, the team were able to host our first competition at Surrey Sports Park against Brunel University and their first GradSport as a club.
Powerlifting and Weightlifting, £1,884 for competition standard barbells and plates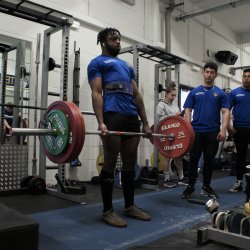 The boat repairs have really helped us get the club back on its feet. Temporary patches have been applied to the firefly hulls to prevent the hulls from delaminating to allow us to safely use them. We have repaired all firefly sails and 2 forestays. Without this grant we would be unable to sail safely so we are really grateful we have been able to fix up some of the boats for us to use for our sessions.
Sailing Club, awarded £2,500 for crucial repairs to their fleet of boats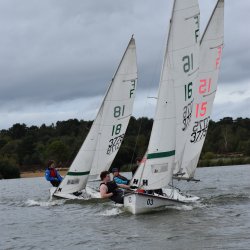 The Forever Surrey Fund has played a vital part in providing the funds to maintain our ski gear. We have been able to provide amazing opportunities such as regular freestyle and race training sessions, this is in big part thanks to the amazing inventory we are able to maintain thanks the funds provided by the Forever Surrey Fund. This year we have used the grant to upgrade our racing equipment, we have purchased several new sets of skis and several new pieces of safety equipment.
Snowsports, received £1600 for a collection of new racing equipment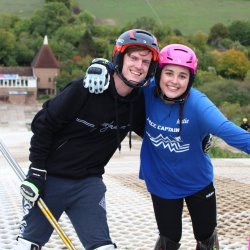 With the funds granted, we moved onwards with renovating our Student Media Hub by purchasing equipment needed to establish a studio. This new equipment has included a sound desk, a stage box and seating for the studio floor.
StagTV, £8,507 for the renovation of the Student Media Hub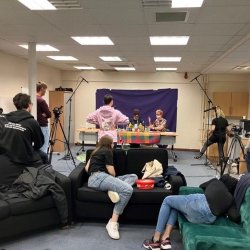 The new backstroke ledges enable our swimmers to have the practice they need to be competitive on starts at the elite level meets. As a National Performance Centre, this equipment will help us on our way to challenging for top positions at BUCS!
Swimming Club, used their grant to purchase two backstroke ledges
We have been able to use the grant to gain access to new equipment such as balls, water bottles, bibs and a spike ball set. All of these were required as, as a new club, we needed the equipment to allow our members to make the most out of the sessions and be fully engaged. The spike ball set is amazing! Is great having that dynamic warm up function. We have even been able to use it in the middle of tournaments as a fun way to keep the bodies moving and ready for the next game
Touch Rugby, used their funding to purchase new equipment
The money we received from the Forever Surrey Fund has been used to purchase a full double-mini trampoline setup. This includes a run up, double-mini trampoline, landing zones, and the different mats required for us to safely use the equipment. Our own double mini trampoline is going to make a huge difference to our members who train and complete in this discipline. Being able to train frequently on our own equipment rather than driving long distances once a week will allow these members to progress whilst allowing other members that could not previously attend to try out the sport.
Team Surrey Trampoline, received £9,183 for a new trampoline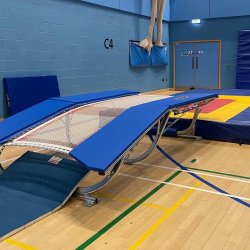 As a continually developing club, the Women's Rugby club required specialized training equipment to help us achieve their best performance and be a more professional club. Our members are able to work on their positioning and increase our strength within a scum which is not something we have achieved in previous years. The scrum machine will not only be kept for the women's club, but also shared with the men to further benefit their teams as well, meaning five teams will improve as a result of this scrum machine.
Women's Rugby, purchased a scrum machine with their funding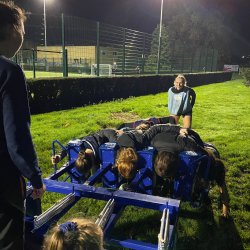 The grant has been used to purchase new inflatable water polo goals. The goals have allowed us to facilitate engaging sessions with faster rotational drills. More players can now be offered the opportunity to play and have a more diverse level of training.
Water Polo, £1154 for a set of Water Polo goals