Back in the game
Will you help get our students back in the game?
The Covid-19 pandemic has meant that Surrey's clubs and societies have been unable to operate in the usual way. This has severely impacted the ability of teams to raise crucial membership fees, leading to many clubs and societies being left in a precarious financial position, but we're confident that our students can come back stronger than ever. You can help our students gear up for an exciting 2022, where they can make memories and achieve great success as you have done before them.
Here's how your gift has helped get a Surrey student back in the game
£25 could help fund essential equipment to give students access to their chosen sport
£50 could support crucial training, giving students the chance to reach their full potential
£100 could help cover travel and accommodation costs, enabling Team Surrey to compete in the BUCS leagues and other competitions
£500 could boost Team Surrey's Outreach programme, making sport accessible to the wider community.
Together for Team Surrey
How donations are helping to get our students back in the game
I raced this Summer with some of the new blades that the Forever Surrey Fund provided, and it helped me to three BUCS medals. I achieved silver by less than a second and I am sure that the new blades meant I was able to just beat my competitor to the line.
Manuel Bradicic – Boat society member and BSc Computer Science student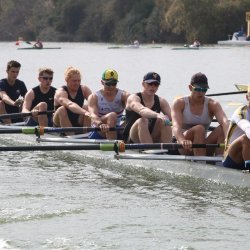 As alumni who have enjoyed and benefitted from sport at Surrey, this is our opportunity to support the new Sports Fund and ensure today's students can enjoy sport as much as we did.
Professor Paul Stone – PhD Mechanical Engineering, 1978