How donations have supported our students
Read some of the stories that highlight how your donations make a real difference to the lives of our students.
George, BSc Accounting and Finance, Class of 2022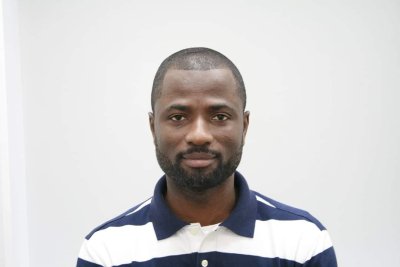 George was studying for a BSc in Accounting and Finance when it came time to decide if he wanted to undertake a placement. He did not think he would have the opportunity to financially support himself through a placement due to the cost of living in London.
In July 2020 George reached out and received a Professional Training Year bursary. Following this, he began his year in industry with King's College Hospital NHS Foundation Trust, working within the finance department. This funding gave him the peace of mind to concentrate on his placement rather than his financial situation. It alleviated the burden of transportation and food cost and was vital at the time, as it allowed George to purchase equipment to study from home, as well as home internet access.
A year in industry provided George with the opportunity to not only learn and grow his own skills, but also to reflect on his future career path, helping him to approach his final year with a different perspective. Due to his impressive performance, George's initial placement period was extended by the NHS to a 15-month period.
Following his graduation from Surrey in July 2022 George has not only completed his professional qualification to become a chartered accountant but is also now working as a Financial Management Transaction Officer within the NHS and hopes to continue working within the NHS for many years to come.
"I cannot stress enough how my placement year helped shape my focus, priorities, knowledge and skills by providing me with the opportunity to reflect on my future career path. I have no doubt that the professional experiences have provided me with an extra dimension to my university education.
I sincerely cannot thank the alumni donors enough for making my dream of going on placement come true. I want you to know that my life and career has been impacted positively and forever changed because of your kind donations and generosity."
Isaiah, PhD Biosciences student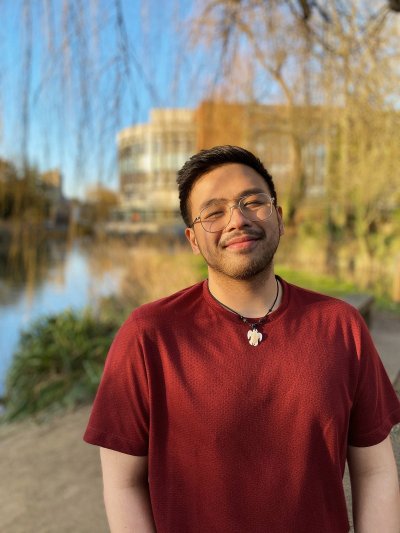 Isaiah is a talented student currently undertaking a PhD in Biosciences in medicine. The Coronavirus pandemic put Isaiah's PhD on hold for six months due to the course's need for lab work on campus. Sadly, Isaiah lost his part-time job as a carer for adults with learning disabilities at the start of the pandemic.  
Isaiah found himself struggling financially and began to see this negatively affect his mental health. While looking for work to fit in around his studies, Isaiah was forced to use the majority of his savings. Since receiving funding, Isaiah has found his mental health has significantly improved. The grant provided him with the breathing space to focus on his studies and to remove the financial pressure which had been affecting his studies and his mental health.  
Isaiah has now been able to get himself a new part time job as a Learning Support Assistant for people with learning disabilities while he works towards completing his PhD. Working in the care sector is something Isaiah is very passionate about, and he is delighted to be able to go back into this industry. 
"Thank you. Your donation is not simply transferring money from one account to another. You are adding positivity to my life as a student"
Sydney, BVMSci Veterinary Medicine and Science student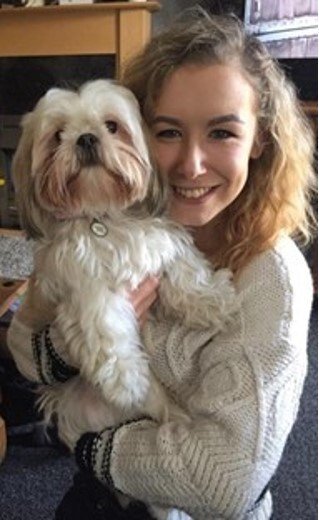 Sydney was undertaking a degree in Veterinary Medicine and was also working as both a student ambassador and server in her local pub. Despite working relentlessly during her degree Sydney struggled near the end of her time at Surrey. Due to the pandemic, work for both her role as a student ambassador and at her local pub dried up. Alongside this, Sydney was committed to a veterinary placement. Work placements are critical for Veterinary students but, as in Sydney's case, they are often unpaid. This meant that Sydney was having to cover travel expenses and accommodation to continue her placement without any additional income.  
The situation was clearly unsustainable, so Sydney applied for a hardship grant and thanks to your support was able to complete her degree. Sydney is now a full time Veterinary Surgeon at Meopham Veterinary Hospital. She is so thankful that she has been able to realise her dream that began at Surrey all the way back in 2016. 
"I couldn't find the words to thank donors to the Forever Surrey Fund for everything that they've done, it has massively supported me and, without them I don't think that I would have been where I am now."
Dean, BA English Literature with Film Studies, Class of 2020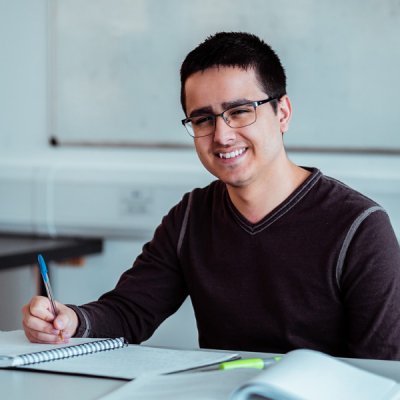 Dean worked hard throughout his degree and was keen to go on a placement. Being from a low-income family, he felt that this opportunity wasn't available to him as many placements offer little to no pay. He decided to seek financial support and applied for a Professional Training placement bursary. Sadly, during this process his mother and sister tragically passed away. This was a very difficult time for Dean, and although he was experiencing the loss of his mother and sister, he was still determined to continue his degree and undertake a placement opportunity.
Dean accepted three different placements to take part in during his year in industry, which meant he was exposed to a world of opportunity. The skills he learnt opened the doors to many different career paths and allowed him to make the most of his Professional Training year, and took him far beyond what he had expected to achieve.
"The placement enabled me to gain valuable work experience in the real world, I wouldn't have been able to have gained this experience or acquire the opportunities it has given me without the bursary. The bursary gives people in difficult situations the chance to better themselves."
George, third-year Veterinary Medicine student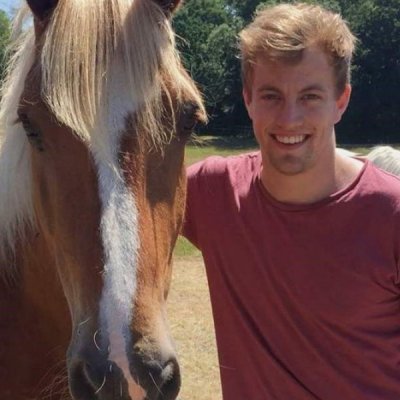 Throughout his degree, George has worked as a Duty Manager at the campus club, Rubix, as well as participating in voluntary training to become a Police Officer with the London Metropolitan Police.
However, as part of his degree, George is required to undertake regular industry placements. Many placements offer a low wage, or in some cases, are unpaid.
This has not only made it difficult for George to juggle a part-time job alongside his studies and placements, but also meant that he was facing significant financial pressure which ultimately began to affect his mental health.
With the encouragement of a friend, he decided to seek support.
"A donation really can make such a big difference both in terms of future and career options. It can help someone with their mental health and relieve them of financial worries, giving them time to focus on their degree. It really can make such a big difference. Thank you." 
George received a hardship grant, meaning he no longer needs to worry about how he will make his next rent payment or cover bills and is now able to concentrate on completing his degree.
Pamela, first-year Microbiology student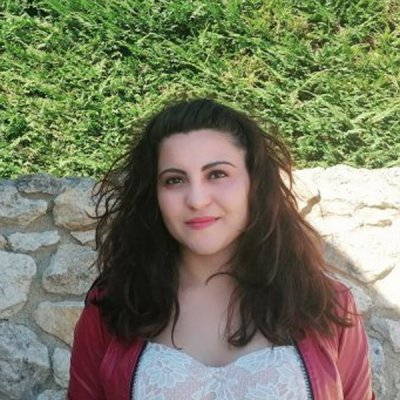 As Pamela is an international student, she is not eligible for a maintenance loan from Student Finance England. Throughout her first year, she worked in a restaurant at weekends and as a cleaner during the week, juggling two part-time jobs around her studies to support herself.
Sadly, she lost her job at the restaurant and consequently, faced severe financial difficulties. She was also worried that she would be unable to fly home and as a result, would be isolated in England during the pandemic.
Pamela received an emergency hardship grant, and recently told us how the money has changed her life, enabling her to complete the first year of her Microbiology degree.
"Thank you. Many students can't finish their studies due to financial problems and they have the potential to do really good things. Without your help, I would have been alone in England worrying about money."
Beth*, final-year International Tourism Management student
Although she had a part-time job, the number of shifts she could work were cut as a result of the pandemic. Beth, concerned that she may not be able to pay her rent during this difficult time, asked for help from our hardship team.
Thanks to the huge number of donations from our alumni, we could provide this support, ensuring Beth can concentrate on completing the final months of her degree.
"I would like to thank you so much for this support. I feel very fortunate that I have been given this opportunity. This support means that I can focus on my deadlines rather than worrying if I can pay my rent." 
*Name changed to protect identity 
Students like George, Isaiah, Sydney and Dean have had their lives turned around by donations to the Forever Surrey Fund. To make a difference today, donate today.
Emergency Student Support Appeal
When the Covid-19 pandemic began in the UK, many of our students at Surrey were hit hard through the loss of part-time jobs, resulting in them struggling to pay their living costs. Many were unable to return home due to international travel restrictions or their family situations. In response to this, we launched the Emergency Student Support Appeal to provide vital funding to those that needed it. 
Below is the impact made by the hundreds of donors who supported students during this appeal.