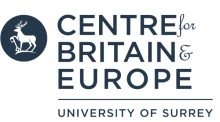 Advice and consultancy
The Centre for Britain and Europe (CBE) operates as a dynamic think tank, providing invaluable advisory and consultancy services to governments, organizations, and businesses seeking expert insights and analysis on matters related to Britain's relationship with Europe. 
What we do
Our team of seasoned researchers and policy experts offers a wealth of knowledge and expertise in areas such as trade, governance, security, and international relations. 
Through tailored research, policy briefings, and strategic consultations, we help navigate the complex landscape of European affairs, providing evidence-based recommendations and solutions that align with their objectives. Our commitment to informed and pragmatic guidance ensures that we play a pivotal role in shaping effective policies and strategies for a wide range of stakeholders, contributing to a more informed and interconnected world.
We have to date provided advisory to the local businesses, government, and the UK parliament on issues of governance, post Covid-19 recovery measures, health, economics, and post-Brexit management.
Contact us about our advisory and consultancy services
If you or your organisation are interested in harnessing the expertise of CBE for advisory and consultancy services, please do not hesitate to reach out to us. Our dedicated team is readily available to discuss your specific needs and tailor our work to meet your objectives. We look forward to the opportunity to collaborate with you and provide valuable insights and solutions to address your challenges and goals in the realm of Britain and Europe.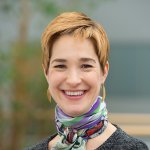 Professor Amelia Hadfield
Head of the Department of Politics
Biography
Amelia joined the University of Surrey in January 2019 as Head of the Department of Politics, and Chair in European and International Affairs. Previously she worked as Director of the Centre for European Studies (CEFEUS), a Jean Monnet Centre of Excellence at Canterbury Christ Church Uni (2013-2018), after positions in Brussels at the Vrije Universiteit Brussels and the Institute for European Studies, where she directed the Euromaster degree, as well as the Educational Development (EDU). Amelia is a long-standing Jean Monnet Chair in European Foreign Affairs, allowing her to successfully obtain Erasmus+ funding for the University of Surrey's Centre for Britain and Europe (based in the Department of Politics), establishing it in 2020 as a Jean Monnet Centre of Excellence. Amelia's researching, teaching, consulting & postgrad supervising covers a wide range of areas on EU foreign and security policy, as well as new forms of EU-UK relations. These include Common Foreign and Security Policy, Common Security and Defence Policy, EU-US and EU-Canada relations, EU-Russia relations, EU Neighbourhood Policy, EU Development policy (with a focus on sub-Saharan Africa), as well as Arctic & northern governance issues. Additional areas of interest include foreign policy analysis, international and diplomatic history, the role of sovereignty in political history, International Relations theory, international political economy, public policy analysis, the Commonwealth and EU education policy. Amelia is regularly called upon as a guest speaker, external supervisor, research partner, consultant and media pundit on areas of EU foreign affairs, and of late, EU-UK relations. In January 2021, Amelia was appointed Dean International of the University of Surrey, leading the International Engagement Office in supporting the strategic goals of the university on partnership with other universities and networks world-wide, enhanced cutting-edge research cooperation, as well as staff/student mobility.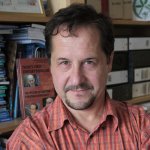 Professor Daniele Albertazzi
Biography
Daniele Albertazzi is Professor of Politics in the Politics Department of the University of Surrey. He is also the Co-Director of the Centre for Britain and Europe. Before moving here in September 2021, he was Reader in Politics at the University of Birmingham.
Daniele has been the principal investigator of several research projects focusing on right wing populism, Italian politics, political communication and party organisation. These have been funded by major British research organisations, such as the Leverhulme Trust, the Arts and Humanities Research Council and The British Academy. At present, Daniele is leading "The survival of the mass party: Evaluating activism and participation among populist radical right parties (PRRPs) in Europe". This is a large comparative project funded by the ESRC (Ref: ES/R011540/1) which pioneers the systematic comparative study of European populism thanks to unprecedented access to four populist radical right parties in Italy, Switzerland, Belgium and Finland.
Daniele has published widely on European politics in international journals such as West European Politics, Party Politics and Government & Opposition, and on Italian politics in Contemporary Italian Politics, Modern Italy and the Journal of Modern Italian Studies. He is the author, co-author or co-editor of several volumes, special issues of journals and monographs.
Daniele is regularly called upon as a key-note speaker, external supervisor, and media pundit on areas such as populism and democracy, the European radical right and contemporary Italian politics.
He has convened or co-convened the Italian Politics Specialist group of the Political Studies Association between 2008 and 2018.
Daniele Albertazzi on google scholar.
Daniele Albertazzi on ResearchGate