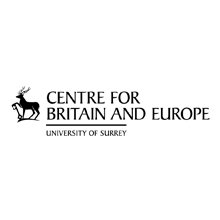 Research themes
Entitled 'Open Doors and Building Bridges', our work programme is structured around four constitutive project strands, with one cross-thematic category of European/Britain activities.
Gender and identity
Exploring the origins, impacts and consequences of rapidly shifting identity politics and gender politics in Europe and the UK on current and future integration.
2020/21 events
Two day Winter School on interdisciplinary approaches to European studies
'European Security and Diplomacy' undergraduate module
Annual UACES-CBE PhD student forum.
Electoral behaviour
Researching the science of elections in Europe and Britain to discover the sources of both regressive tendencies, worsened by image and social media, and progressive trends of transparency, thematic advocacy (e.g. climate change) and youth-based interest.
2020/21 events
CBE-IEA UK-EU forum on electoral behaviour.
European and British security and defence
Investigating the material and policy-based risks and opportunities arising within EU defence and security initiatives, and post-Brexit impacts on UK-EU security and defence structures, with member state findings from Poland, Germany, the UK, France and Belgium.
2020/21 events
CBE-UCL Roundtable on European and British security and defence.
Teaching
New final-year undergraduate module entitled 'European Security and Diplomacy.'
De-Europeanisation and re-Europeanisation
A two-fold exploration of the profound risks of 'tipping points' in key European phenomena. This includes populism, disenfranchisement and critical challenge in forms of European dis-integration including Euroscepticism, and the surprising new opportunities to reconnect, re-establish and re-communicate within and between EU politics and between the EU and the UK as post-membership entities.
Cross-thematic outputs
A range of entirely new teaching activities, research outputs, deliverables and events, tying together the substantive themes of identity/gender, security/defence, and de/re-Europeanisation.

Centre for Britain and Europe research
With an extensive range of research topics, the Centre for Britain and Europe aims to reframe Britain and European issues by drawing on wide interdisciplinary expertise and insights.