Research
We are home to one of the largest research groups on nonlinear mathematics. The research interests of the department cut a broad swathe through both pure and applied areas of mathematics.
Research groups
Research in the Department is organised into a number of research groups, but there are many overlaps and links between these.
Our research covers analysis, nonlinear partial differential equations, ergodic theory, and geometry to quantum field theory, general relativity, string theory, fluid dynamics, complex systems, mathematical biology, statistics, and modelling in the life sciences.
Research excellence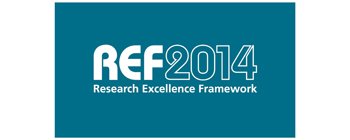 In the 2014 Research Excellence Framework (REF), 75 per cent of our research was rated world-leading or internationally excellent in terms of originality, significance, and rigour. Members of the Department collaborate extensively with mathematicians and scientists worldwide and play leading roles in the organisation of international conferences, workshops and networks.
Cross-collaboration
We collaborate with other faculties at the University on a range of research.
Stay connected
09.09.21
Masanori Hanada gave a talk today (Thursday 9 September) to the "Dual Mystery Channel of Gauge...
03.09.21
The paper "Micromechanical mapping of the intact ovary interior reveals contrasting mechanical...