Facilities
As a department we are proud of our world-class facilities and equipment including three studios, edit rooms, practice rooms and a TV studio.
Overview
The acoustic treatment of the studios has been designed by leading professionals (who have worked on studios such as Abbey Road, Angel, BBC, British Grove, De Lane Lea, SARM), and are designed for critical listening. The PATS building, where many of our facilities are located, was built to a high acoustic specification, with sufficient acoustic isolation so that a metal band in one studio won't ruin a harpsichord recording in another.
The cabling infrastructure is to a professional standard, which means that the individual facilities can be connected together - for instance you can record the Steinway piano in Studio 1 live room as part of a pop session in Studio 2. We also have over 100 microphones, which cover the main types and styles, so that you can experience how the specifications and designs of different microphones can affect your recordings and performances.
For research, we have an ITU-R BS 1116 standard listening room (the most critical listening room standard), that we use for subjective experimentation for both Tonmeister technical projects and postgraduate research. Our equipment has been selected to be representative of that used in the best professional studios.This includes exemplary consoles from SSL, Neve and Sony, microphones from AKG, B&K/DPA, Neumann, and Schoeps, and recording devices from analogue reel-to-reel to the latest computer-based systems.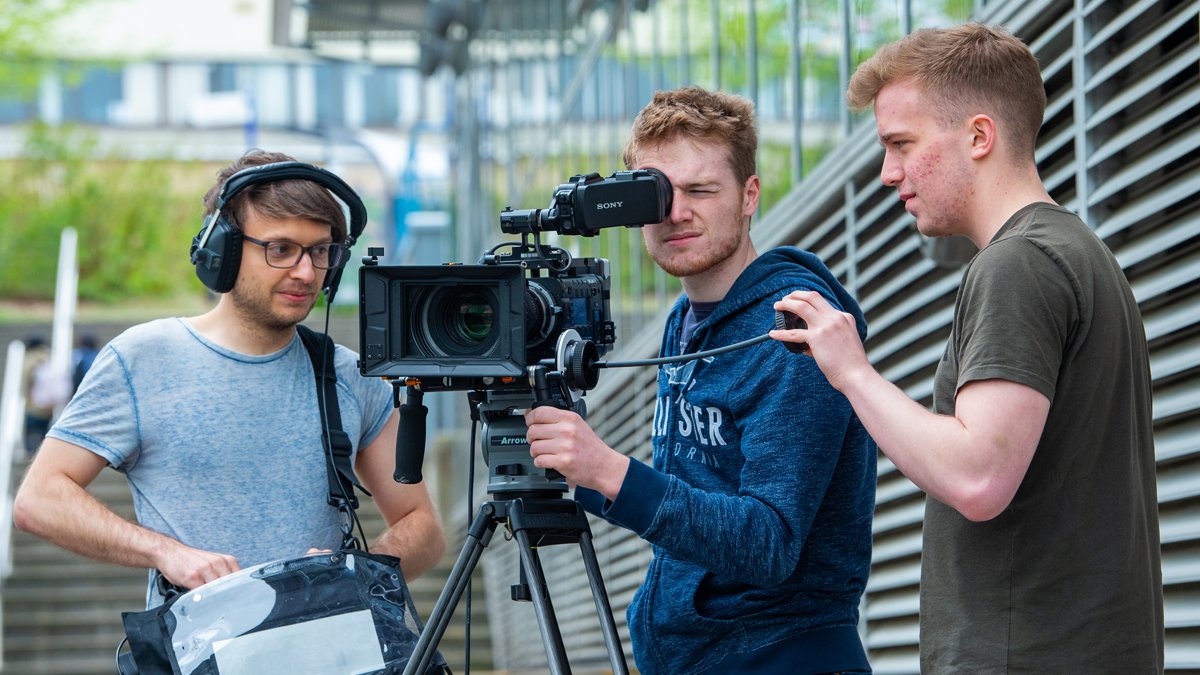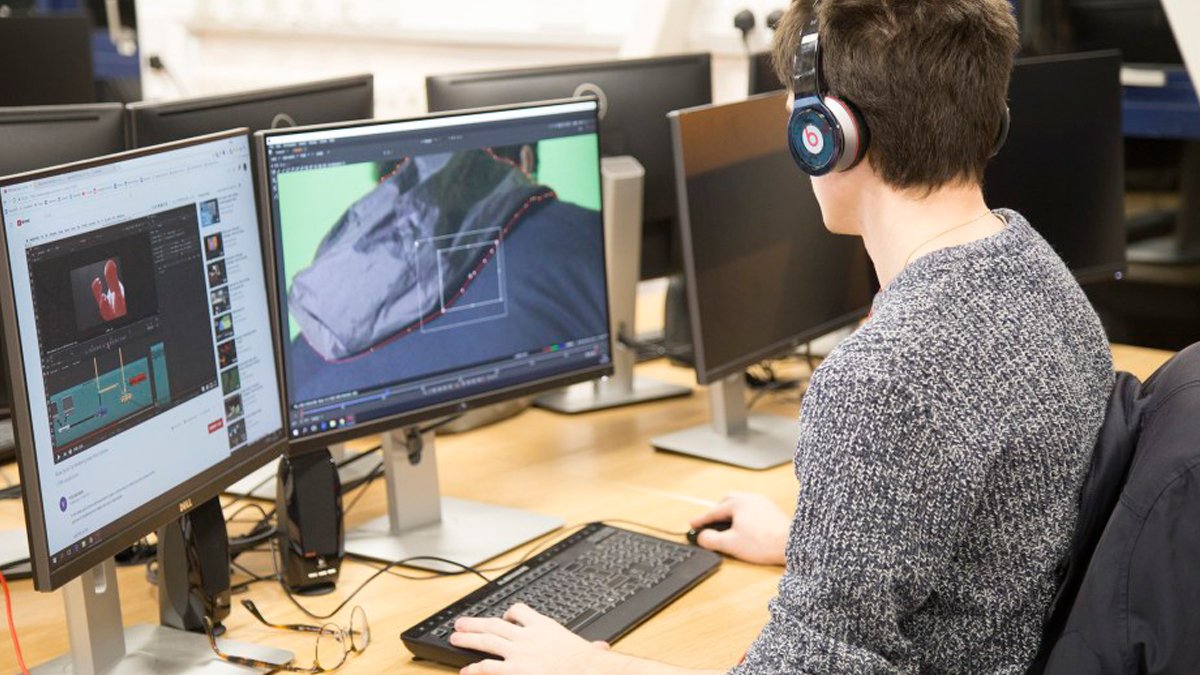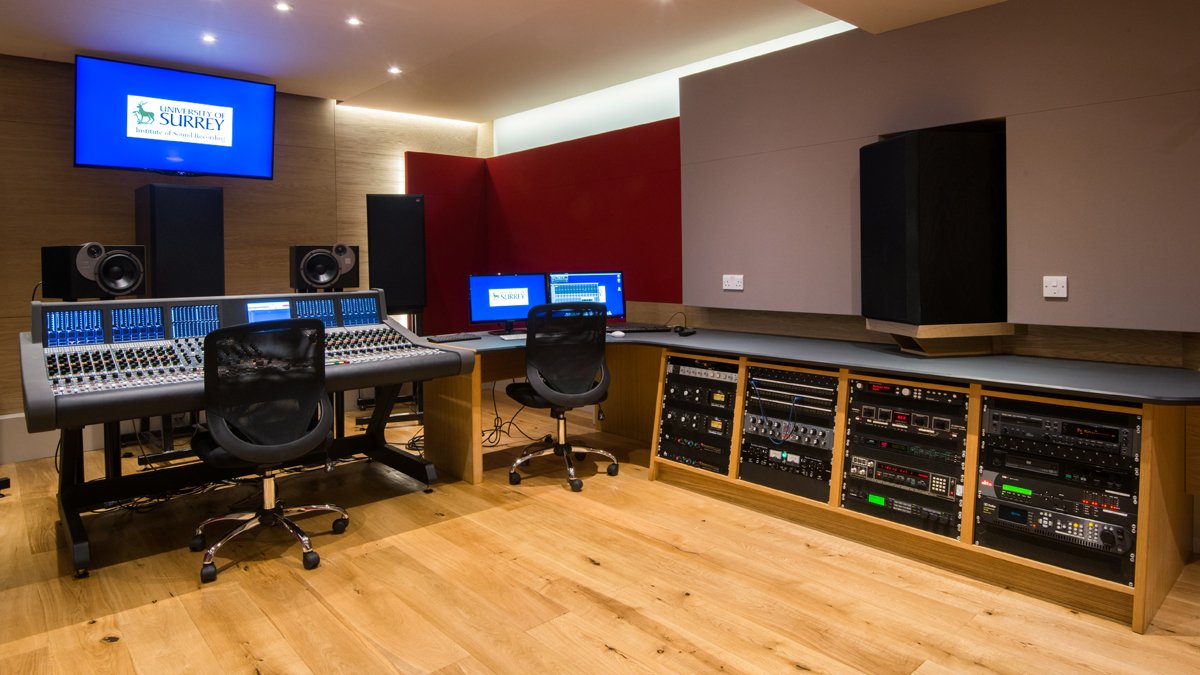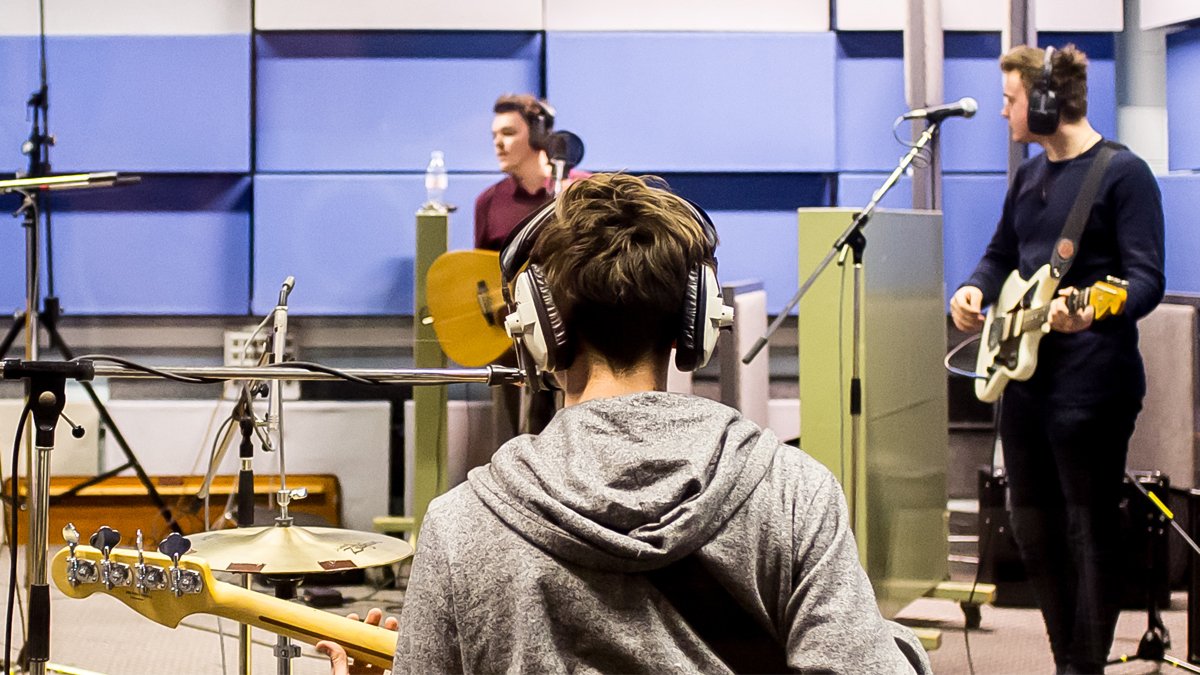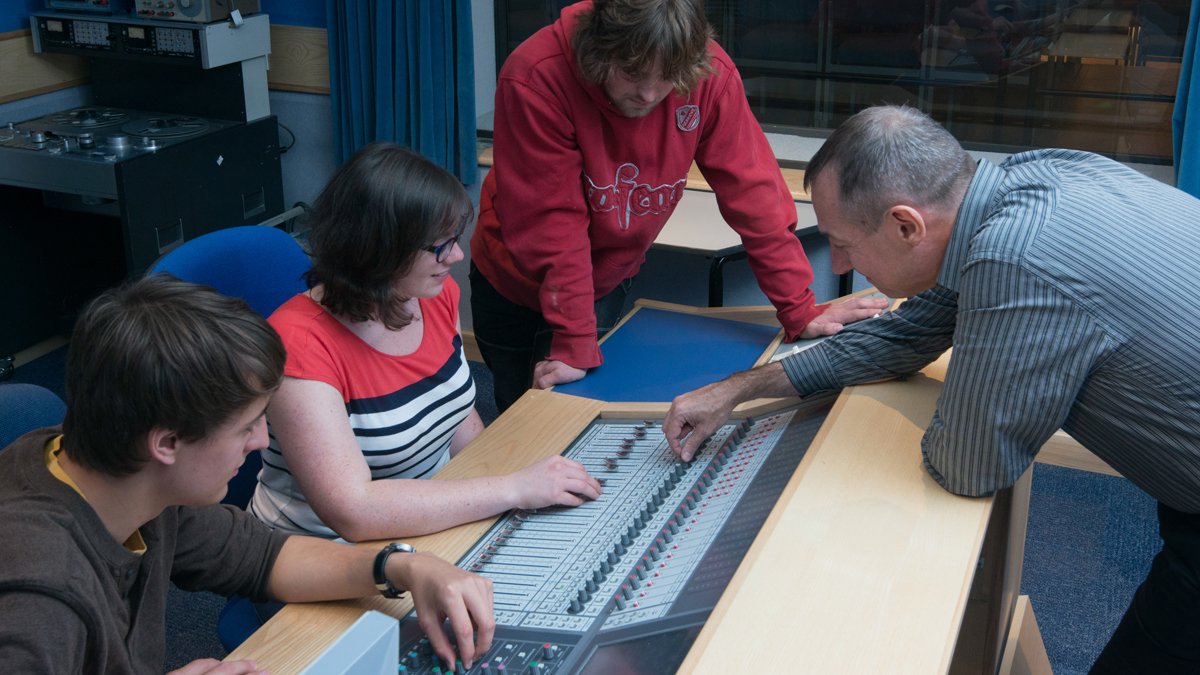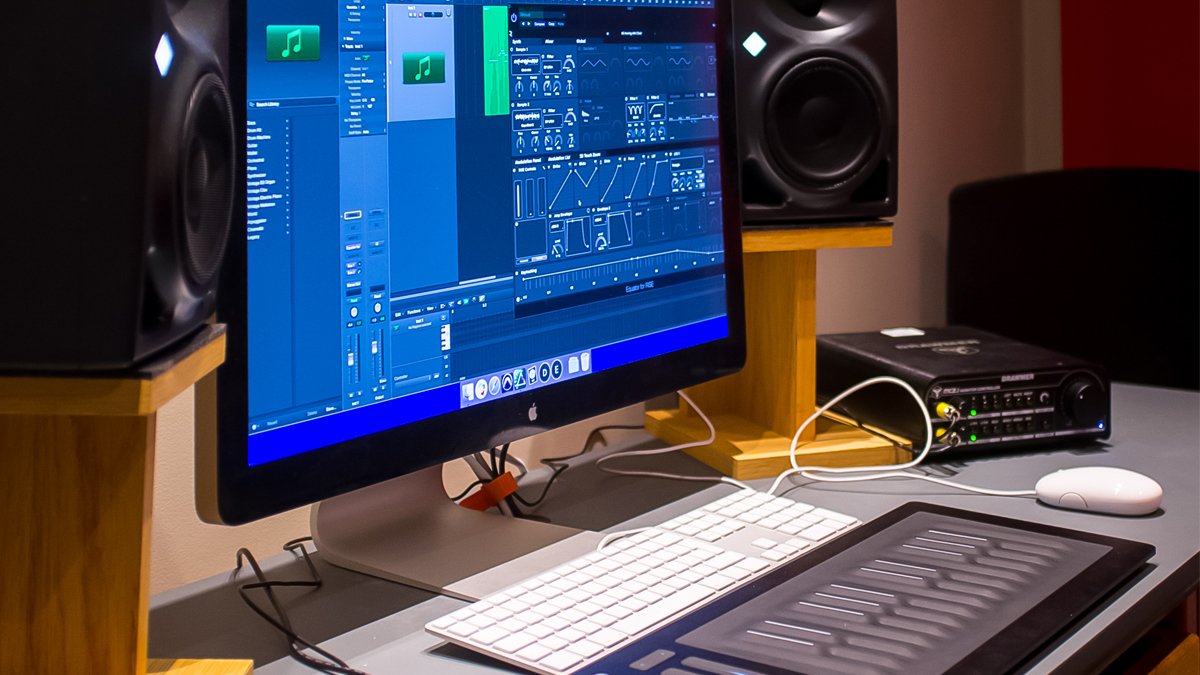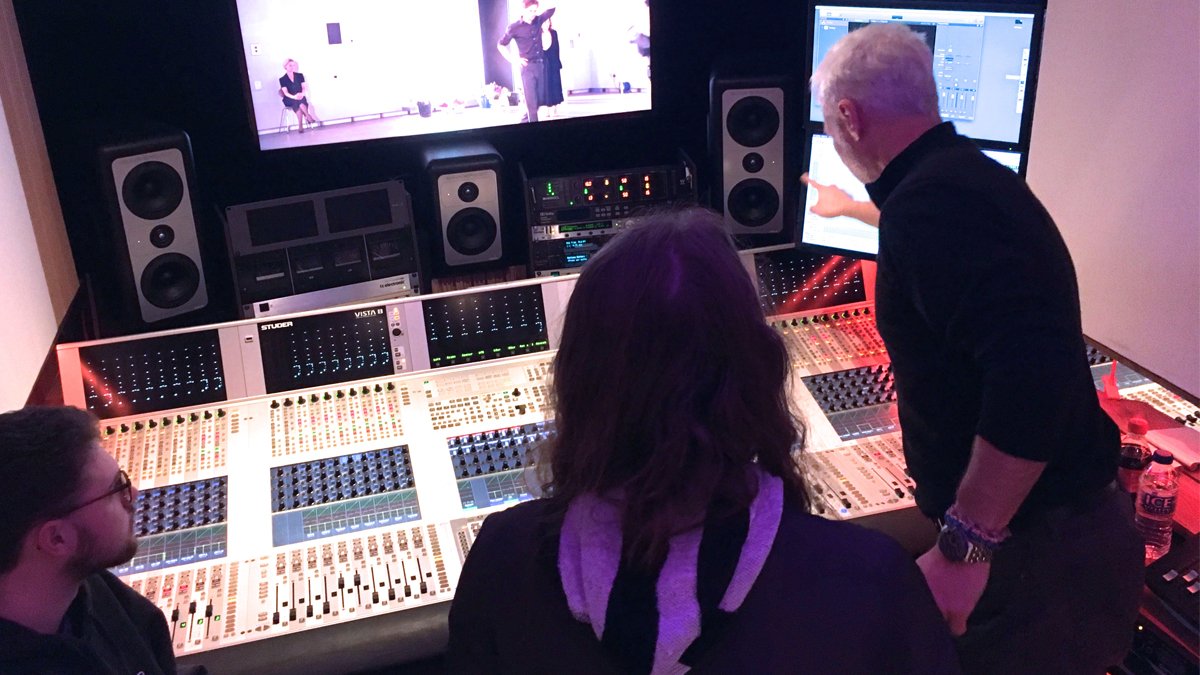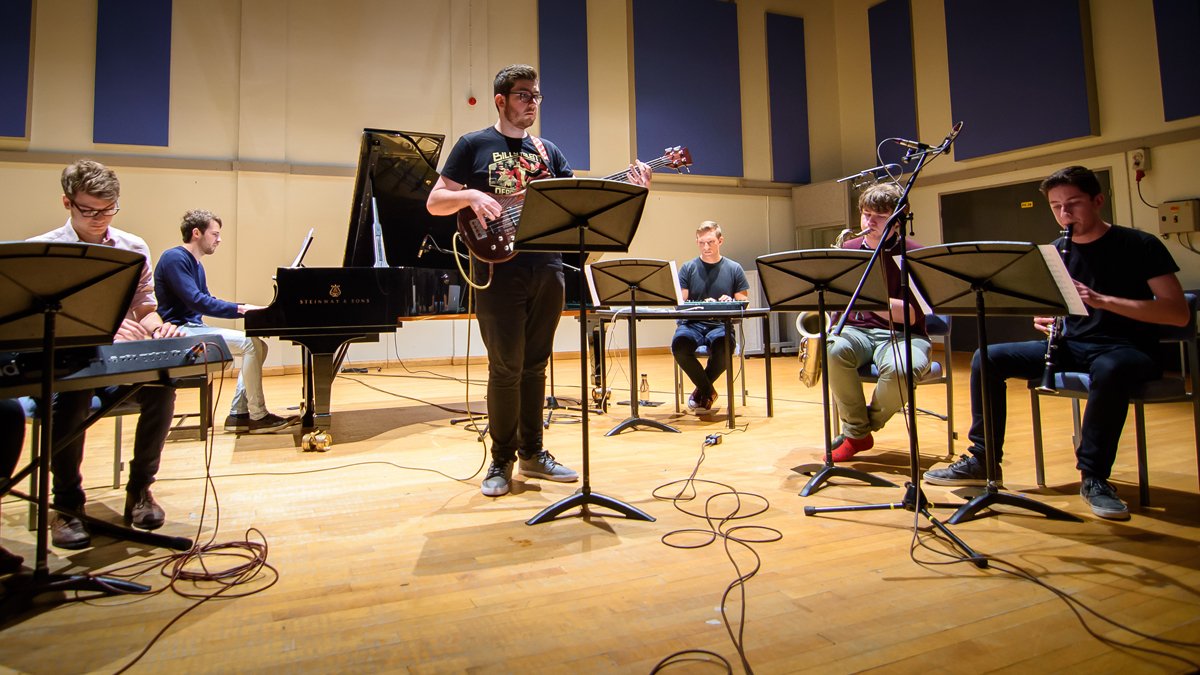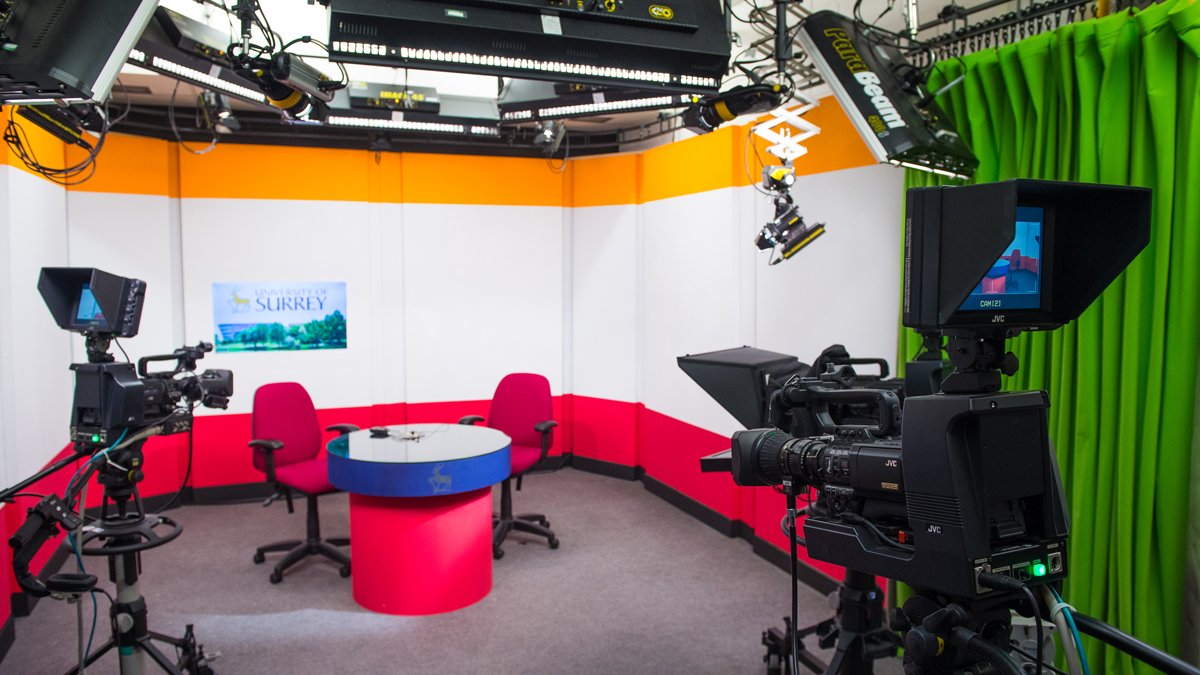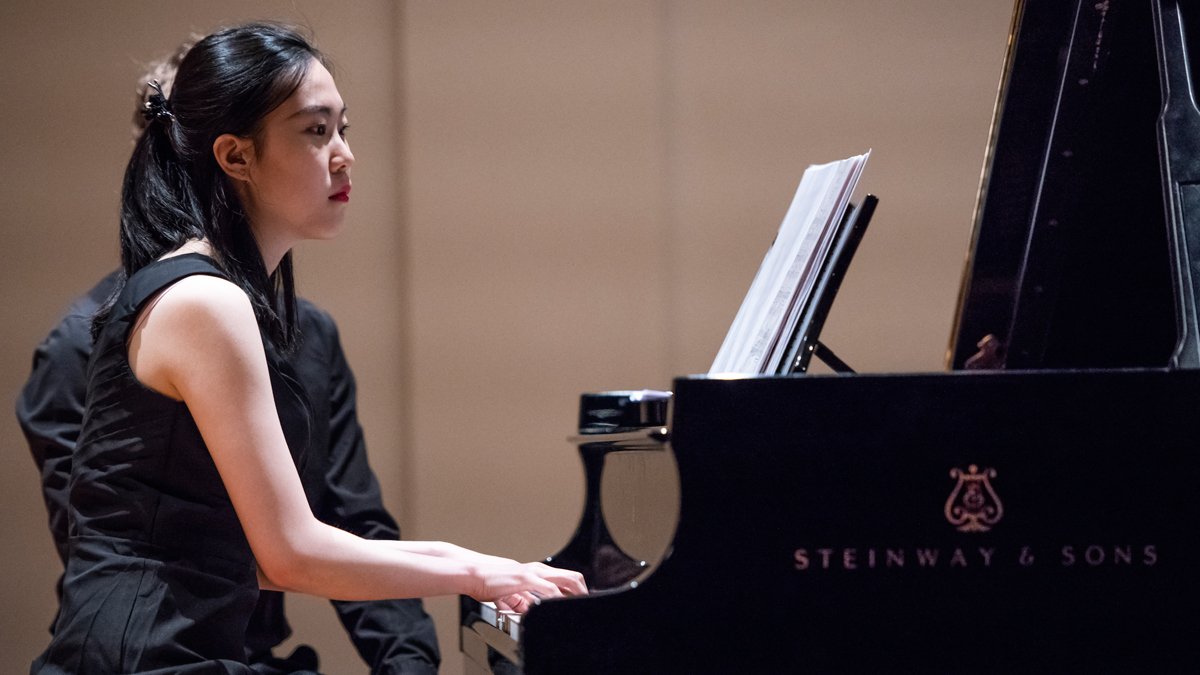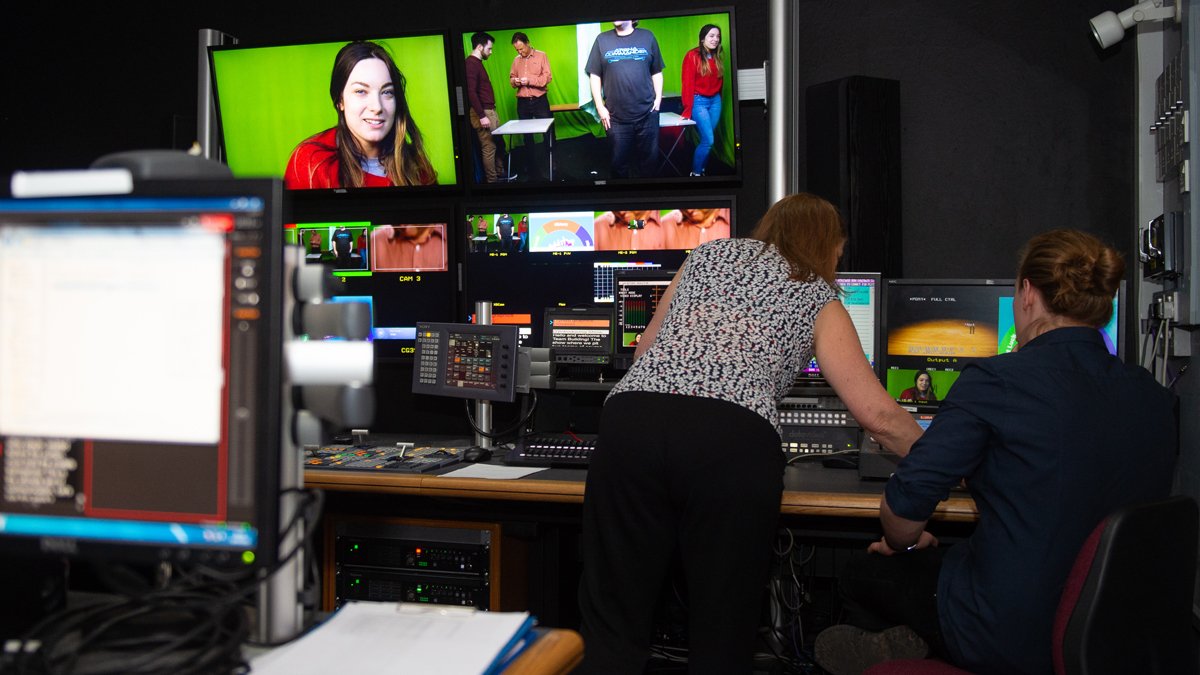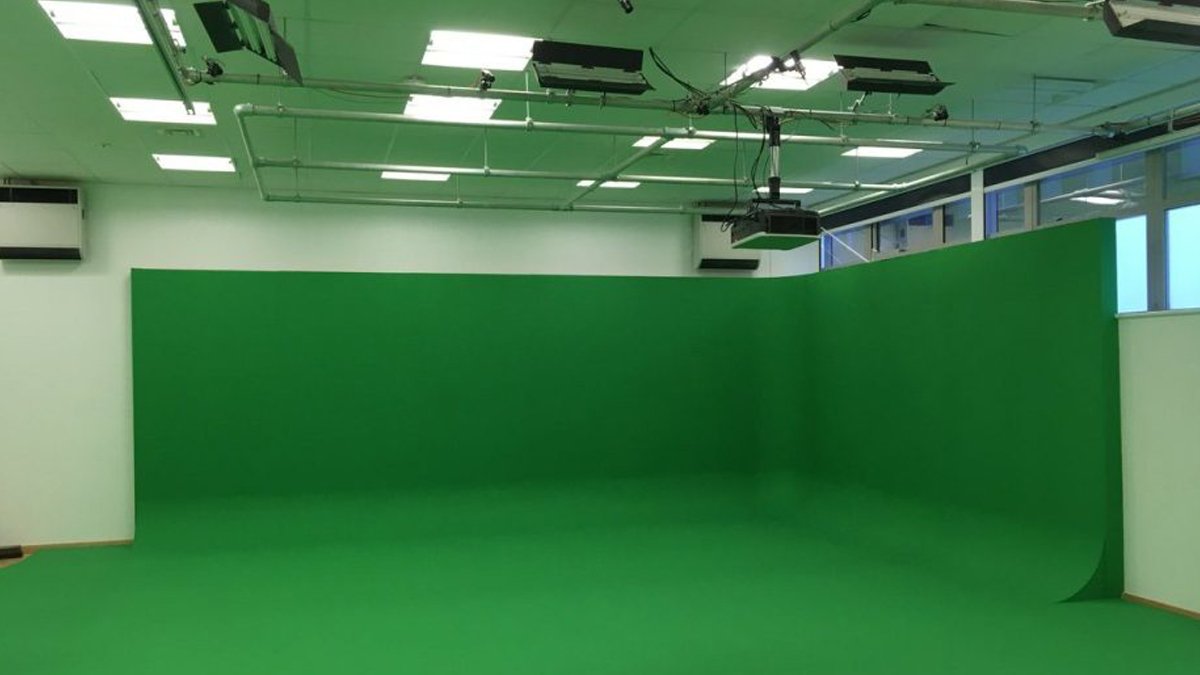 Explore our facilities further
Professional quality amplifiers and band equipment are available within the Department for rehearsal, performance or recording.
A portable Meyer UPJ-based PA system is also available for amplified performances.
The edits rooms are used for a wide range of audio post-production tasks. The rooms have been designed and constructed to the highest acoustic standards to provide ideal work environments for digital audio workstation use and post-production for audio and audio for screen projects.
Studio recordings of classical music are usually made up of a number of takes, that are later edited together. All three edit rooms have Pyramix Native, which is designed specifically for this type of work.
Increasingly, pop music recordings involve significant editing, from correcting the timing of rhythm parts, to tuning vocals. In addition, students often mix at home using their own DAW systems such as Pyramix, ProTools or Logic. To enable this type of work, all three edit rooms have Pyramix Native, ProTools Native and Logic, and edit rooms 1 and 2 have fader controllers to assist with mixing.
The edit rooms are also frequently used for post-production audio work for film and TV. This includes sound effects and Foley editing, speech editing and ADR fitting, and creation of pre-dubs. One example of this is the audio post-production coursework which involves editing the location sound and ADR from a pre-recorded television shoot, and adding appropriate music and effects.
In addition to these facilities, edit 3 houses a 12-channel Neve Melbourn console, which allows mixing of tracks or stems via a classic analogue console, as well as a range of 2-channel recording and replay devices such as 1/2" analogue reel-to-reel, cassette, DAT, and CD recorders, and a Technics turntable. Edit 3 also includes a SADiE DAW, commonly used for mastering and editing for broadcast.
Edit 1
Edit 1 contains:
Mac Pro running ProTools Native, Pyramix Native, and Apple Logic
Avid HD Omni interface
ATC SCM20A monitoring
Mackie Big Knob
Yamaha PF80 keyboard
AVID Artist Mix fader controller.
Edit 2
Edit 2 contains:
Mac Pro running ProTools Native, Pyramix Native, and Apple Logic
Avid HD Omni interface
ATC SCM20A monitoring
Mackie Big Knob
Euphonix MC Mix fader controller
Tascam CD recorder.
Edit 3
Edit 3 contains:
Mac Pro running ProTools Native, Pyramix Native, and Apple Logic
Avid HD 16 interface
SADiE System 5
ATC SCM20A monitoring
12-channel Neve Melbourn
Studer A80 2-channel 1/2" analogue reel-to-reel
Dolby A noise reduction
Technics SL1200 turntable
Tascam CD recorder
Tascam DAT recorder.
The Music Department has a series of instrumental practice rooms for both acoustic and amplified instruments. These include spaces suitable for singers, drum kit practice, pianists and percussionists.
Our practice rooms are equipped with Yamaha U3 pianos or pianos by Steinway.
The ITU-R BS.1116 critical listening room and audio laboratory (designed and built by Munro Associates) are used by students and researchers to undertake experimental work involving audio measurement and subjective listening tests.
The ITU-R standard is the most critical international standard for listening rooms, with strict criteria for low noise, controlled reflections, dimension ratios and reverberation time. The Surrey listening room is air conditioned to provide a comfortable working environment and is equipped with a flexible range of reproduction systems from stereo to multichannel including elevated loudspeakers. This enables listening tests on multichannel surround sound to be carried out effectively.
The room contains a loudspeaker mounting system that can be rigged with a large number of loudspeakers. It is usually configured for 22.2 reproduction, using 22 Genelec 8330A loudspeakers and 2 Genelec 7350A subwoofers. The system includes distributed bass management and built-in time alignment and equalisation of level and frequency response. The system is flexible enough to allow almost any multichannel loudspeaker arrangement, and additional loudspeakers can be added for any format (up to 72 Genelec 8020 loudspeakers).
There is also a pair of B&W 801 loudspeakers with a Chord amplifier for 2-channel stereo, and a set of 5 Genelec 1032A loudspeakers and a Genelec 1094A subwoofer for 5.1 surround sound.
The IoSR also has a wide range of test and measurement equipment that can be used in the listening room or around campus, including:
Prism DScope 3 audio test system
Audio Precision 2700 audio test system
MLSSA measurement equipment (running on PC)
B&K 2033 real time audio analyser
Neutrik Cortex MK2 binaural recording & measurement system
B&K acoustic test equipment and microphones
Neutrik Acoustilyzer acoustical analysis system
Lindos MiniSonic MS20 audio test system
A selection of scopes, oscillators, audio test sets
Enquiries
Enquiries from external bodies or individuals regarding use of the ITU listening room should be directed to Dr Tim Brookes.
The Mac Labs are used for teaching computer and electronic music. The labs contain rooms with Mac workstations for audio production with Logic, Ableton Live, Max/MSP, feature Genelec monitoring and facilities for the creation of music for screen applications.
The Department of Music and Media is unique in possessing a large range of professional quality microphones that can be used by our students. The extensive range covers all the major brands from classic valve microphones to the latest designs. As the choice of microphone is vital in recording, we pride ourselves on possessing a range of microphones which enables the students to attain the highest possible professional standards.
The microphone collection contains rare and valuable examples, including 3 of the c. 2000 original AKG C12 valve microphones, classic ribbon microphones such as ST&C 4038s, through flexible and often-used microphones such as AKG C414s, to high quality currently-available microphones such as DPA 4011s and Schoeps CMC6Us.
AKG
3 x C12
2 x C12A
1 x C24
2 x C414 EB
4 x C414 B-ULS
6 x C414 B-XLS
1 x C426
4 x C451E with CK1, 2 and 4 capsules
2 x C460B with CK61 and 62 capsules
1 x C567E
1 x D112E
B&K / DPA
2 x 4006 Omnis
4 x 4011 Cardioids
2 x 4015 Wide Cardioids
C-ducer
Calrec
2 x CM 1050
2 x CB 20
1 x Soundfield
Electrovoice
Hebden Sound
8 x HS3000 with omni, sub-cardioid, cardioid, hyper-cardioid and fig-8 capsules
Neumann
4 x KM84
2 x KM86
4 x KM184
3 x U87
Oktava
Schoeps
6 x CMC 5U with MK2 and MK8 capsules
6 x CMC 6U with MK2H capsules and KA40 spheres
Sennheiser
Shure
1 x SM 11
6 x SM 58
6 x SM 57
Sony
1 x ECM 670
1 x ECM 989
1 x C800
1 x C48
2 x F740
1 x F730
ST&C
As well as the extensive collection of microphones available to students, the following equipment is available for use on location recordings:
8-channel Neve portable console
2 x 24-channel DDA consoles with LCR panning and direct outputs
Soundcraft Si Compact 24-channel console with stagebox and CAT5 multicore
2 x Rogers LS 3/5 loudspeaker kits
4 x Tascam HD P2 digital recorders
4 x Quad 405 amplifiers
2 x rigging ropes
5 x large K&M microphone stands
2 x 50 metre 7-channel multicore cables
3 x 50 metre 8-channel multicore cables
10 x 100 metre microphone cable drums
The Music Department has collection of orchestral percussion instruments and facilities for xylophone, marimba and vibraphone practice.
We provide generous instrumental storage within the Department for students own musical instruments. Instruments can be close to hand and stored securely on campus while Music students attend lectures and seminars.
Some of our practice rooms are equipped with Steinway instruments for students wishing to specialise in piano studies.
In addition to rehearsal spaces for amplified bands, the Music Department has facilities for Silent Band practice.
This equipment allows bands to practice with headphones using guitars, bass and drums, without creating high sound levels. The silent practice equipment allows each band member to control their own listening levels and instrumental mix.
Studio 1 is designed predominantly for recording 'classical' music.
The studio floor is designed to be acoustically similar to a chamber concert hall, with a reverb time of around 1.1 to 1.5 seconds. The area of the studio floor is around 250 square metres, so it's possible to record anything from a solo singer to a large orchestra and choir. Also included are a Steinway D concert grand piano, a harpsichord, and a range of percussion equipment.
Whilst designed for classical music, the studio is used for all styles of music, with some students preferring to record drums in studio 1 for a more reverberant sound. The studio is also ideal for recording piano, strings and brass for pop tracks.
Studio 1 is also used for department concerts, including the Wednesday lunchtime concert series, all of which are recorded by Tonmeister students. These are valuable training opportunities for students: they are mixed direct to stereo and require a professional result in difficult circumstances. These recordings are also useful to students studying performance so that they can listen back to the recordings later and reflect on areas for improvement.
The control room acoustics were designed by Nick Whitaker (whose other work includes Angel, British Grove and De Lane Lea). The equipment has been selected because it is representative of that used in classical recording. It includes a 48-channel Sony DMX-R100 console, Lexicon 480 reverberation, B&W Nautilus 801 monitoring, and the Pyramix digital recording / editing system. Hence, the control room can be used for recording to stereo or multitrack formats, for multitrack editing, or for mixing pre-recorded sessions.
Studio 2 has been designed predominantly for 'pop' recording.
The studio floor is acoustically treated to be 'deader' than Studio 1, to limit the recorded reverberation and to allow for greater separation between the instruments. This allows greater flexibility and creativity when it comes to mixing tracks recorded here. It is 60 square metres, which is sufficient to record a large band (in fact 20-piece big bands have been recorded in there).
The control room is designed to be typical of a pop studio. The acoustics have been designed by Nick Whitaker (whose other work includes Angel, British Grove and De Lane Lea). The hub of the studio is a 56-channel SSL 9000K series console (the likes of which you'll also find in Abbey Road Studio 3, Metropolis Studio A and Real World Studios).
Students can record to a range of recording devices in studio 2, including an Otari 2" 24-track analogue tape machine with Dolby SR, a 48-track Tascam hard disk recorder, or to ProTools HDX or Logic. This room also includes Lexicon 480 reverberation, a range of outboard processing equipment, ATC SCM100 monitoring, and stereo digital (DAT & CD) recorders.
Studio 3 is used primarily for mixing recordings made in the other studios.
It also has a small overdub room for adding additional parts to recordings, and has connections to all the other studios so that recordings can be made directly from any of these facilities.
The studio was refitted in the summer of 2013, with an acoustic redesign by John Flynn and Sam Toyoshima of Acoustics Design Group (whose other work includes Abbey Road and SARM West studios).
The refit included a new console - an AMS-Neve 88D was chosen for its high quality and similarity to a range of consoles commonly used in industry. The control surface, processing modules, and internal architecture are similar to the AMS-Neve DFC Gemini consoles that are commonly used in high-end dubbing theatres for film sound (such as De Lane Lea, Goldcrest, and Skywalker Sound). The automation is similar across all AMS-Neve consoles, such as the 88RS (found in Abbey Road, Air Lyndhurst, Sphere, and Ocean Way studios).
The studio is set up for mixing in stereo and 5.1 surround sound, and includes a 5-channel ATC monitoring system with Genelec subwoofer.
There is a range of outboard processing in this studio, including Bricasti, Focusrite, SSL, Thermionic Culture and TC Electronic units. There is a Studer A80 2" 24-track analogue tape recorder with Dolby SR to allow transfer of material from Studio 2 as well as an Apple Mac Pro running ProTools HDX and Apple Logic (with 48 MADI i/o channels). Pyramix is also available to enable mixing of work recorded in Studio 1.
Lecture rooms are equipped for music teaching, with good quality audio playback and pianos. Lecture rooms are also available for large ensemble rehearsals when not in use for teaching.
University of Surrey Television offers you an advanced fully professional HD production facility. The broadcast studio was completely upgraded in August, 2016
Studio
JVC studio cameras with Vinten studio tripods
Lighting by Kinoflo and Dedolight
Autocue
Colour-matched on-set TV monitor
Microphones by Sony, Countryman, AKG and Sennheiser
Control room
ETC lighting desk
Sony MVS8000G Vision Mixer
Yamaha sound desk
Merging Ovation sound playout system
Graphics by Adobe and DataVideo
RTS matrix talkback system
Voice over booth
Monitors for programme and Autocue
Mics by AKG
For podcasts, translations and voice overs.
Edit room
Apple Mac Pro
Avid (Pro Tools and Media Composer) 
Adobe Creative Cloud, 
Da Vinci Resolve grading software with Tangent panels
BlackMagic I/O box
Apple and Sony monitors
Portable equipment
All bookable by students once suitable training and risk assessments have been completed.
Panasonic AG-UX180 4k/UHD cameras
Sony F55 digital cinema camera with set of PL mount prime and zoom lenses
Miller tripods
Lighting by Arri, Dedolight and Rotolight
Rhino Sliders
Track and Dolly system
Glidecam stabilisers
Mics by Sennheiser and AKG
Radio mics by Sennheiser
Portable stereo recorders by Tascam
Location 8 channel sound recorder by Sound Devices
Field monitors by Sony and JVC
The Television Studio at the University of Surrey was conceived and developed originally some 30 years ago, to serve as an educational resource both for the University and for associated organisations.  
More recently it has provided facilities for a wide range of events for school children for the University's department of Widening Participation and Outreach. These Include the BBC school report and the University summer school.
Other activities offered include media training for MBA students from Surrey Business School. These feature professional journalists from the BBC and ITN. We have also recorded the business school podcast series and provided voice over facilities for Surrey police.
The facilities are available for commercial hire.
Contact
For further information and bookings contact: