Purple Network
Th Purple Network aims to provide staff with support and an opportunity to network and feed into Surrey's work towards disability equality.
About the Purple Network
The Purple Network is a safe space for those with experiences of disability and chronic illness. Millions of people around the world face so many challenges, inequalities and discrimination because of a condition or illness they cannot control.
Our mission
Our network has given us a voice to support one another, incite change and advocate for our needs – helping ourselves and our University grow together. We are working alongside the Equality, Diversity and Inclusion team to build a cohesive response to the issues faced every day by those in our community – especially considering our campus is built on a hill!
Our aims
Support
Recognise and celebrate the achievements of people with disabilities at the University.
Build a strong community which enables members to support their peers.
Network
Build relationships and connections between members and across the University with allies.
Engage
Collaborate with the university to develop a united response to issues faced by members with disabilities and chronic illnesses.
Our logo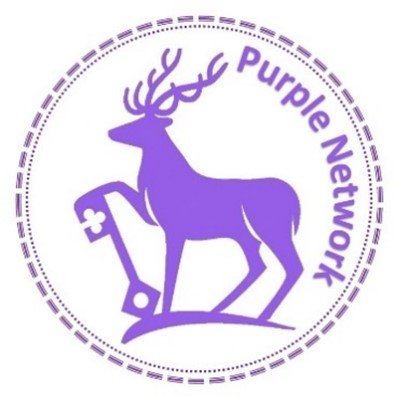 The Purple Network is proud to display its logo of a purple Stag representing Surrey's commitment to its staff with disabilities or long-term health needs within the community. Purple has been the representative colour for disability over many years and we have chosen to embrace this colour as a symbol of our identity and our solidarity with the wider purple movement.
Find out more about the story of purple.
Meet the Chair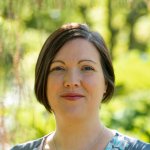 Sarah Clements
Chair and Senior Lecturer in the School of Health Sciences
Biography
I qualified as a Registered Children's Nurse in 2002 and have worked in a variety of roles in the UK including at Birmingham Children's Hospital and Great Ormond Street.
My background is Specialist Paediatric Respiratory nursing, working as Paediatric Clinical Nurse Specialist. This role involved caring for children with a range of chronic respiratory conditions including Cystic Fibrosis and complex Asthma. In this role I was involved in developing a regional Clinical Pathway for management of Acute Asthma. Practice education and mentoring are principles that have spanned my career, teaching both colleagues and student nurses as well as families and patients. Before moving into Higher Education, I held a role as a Practice Education Nurse focusing on education and training for staff of all levels as well as policy development.
I completed a PgCert in Transforming Professional Practice through Education in 2017 and am now in the final stages of completion of an MA in Healthcare Education. I have been awarded status of Senior Fellow of the Higher Education Academy.
Networks and organisations

PurpleSpace
PurpleSpace is the world's only networking and professional development hub for disabled employees, network and resource group leaders and allies from all sectors and trades.
Scope

Scope is the disability equality charity in England and Wales which promotes information and campaigns to create a fairer society.
Business Disability Forum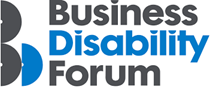 Surrey is a member of the Business Disability Forum which is the leading business membership organisation in disability inclusion.
Resources
The following are links to some resources that you may find useful. The University does not endorse any views expressed or products or services offered therein.