On Tuesday 1 December Surrey is joining millions of others around the world to participate in Giving Tuesday! This year we are focused on giving back to students who are undertaking life changing placements.
Dean's story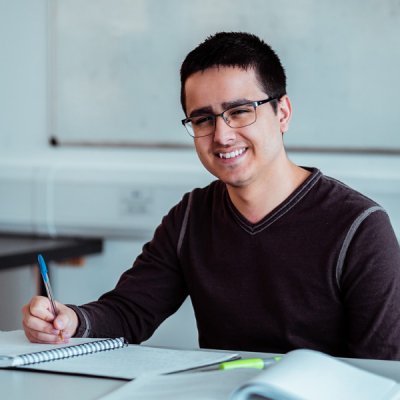 Dean worked hard throughout his degree and was keen to go on a placement. Being from a low-income family, he felt that this opportunity wasn't available to him as many placements offer little to no pay. He decided to seek financial support and applied for a placement bursary. 
The skills he learnt opened the doors to many different career paths, especially due to the fact that part of his placement was spent at Boeing. The opportunity to work at such a world renowned company, dramatically increased Dean's employability prospects and gave him a clear direction for the future.

Open the door to a life-changing placement
We know that 500 Surrey students were unable to secure a placement year, due to the effects of the pandemic.
These placements are critical for the success of our students. In fact, we know that 87 per cent of surrey students who take a placement year are in graduate level employment a year after graduating, compared to 77 per cent who did not take a placement year.
We are currently facing a 40 per cent reduction in placements and internships, making it more competitive than ever for our students to gain that crucial work experience they need.