---
news
Dr Irina Cojuharenco wins EPSRC grant
Dr Irina Cojuharenco is part of the team which won a EPSRC grant of £3.44 million for the project titled 'Adaptive PETs to protect and emPower people during life transitions' (AP4L). The project started on 1st April 2022 for 36 months.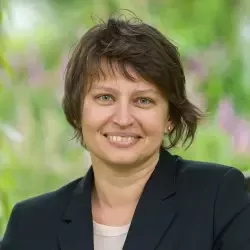 AP4L is a three-year programme of interdisciplinary research, centring on the online privacy and vulnerability challenges that people face when going through major life transitions. Our central goal is to develop privacy-by-design technologies to protect and empower people during these transitions.
Our work is driven by a narrative that will be familiar to most people. Life often "just happens", leading people to overlook their core privacy and online safety needs. For instance, somebody undergoing cancer treatment may be less likely to finesse their privacy setting on social media when discussing the topic. Similarly, an individual undergoing gender transition may be unaware of how their online activities in the past may shape the treatment into the future.
This project will build the scientific and theoretical foundations to explore these challenges, as well as design and evaluate three core innovations that will address the identified challenges.