---
news
Published:
11 October 2021
Eli James reflects on the Surrey MBA
MBA students pictured on a study trip to Goldwind, Beijing, China in 2019. Eli James pictured sixth from the left.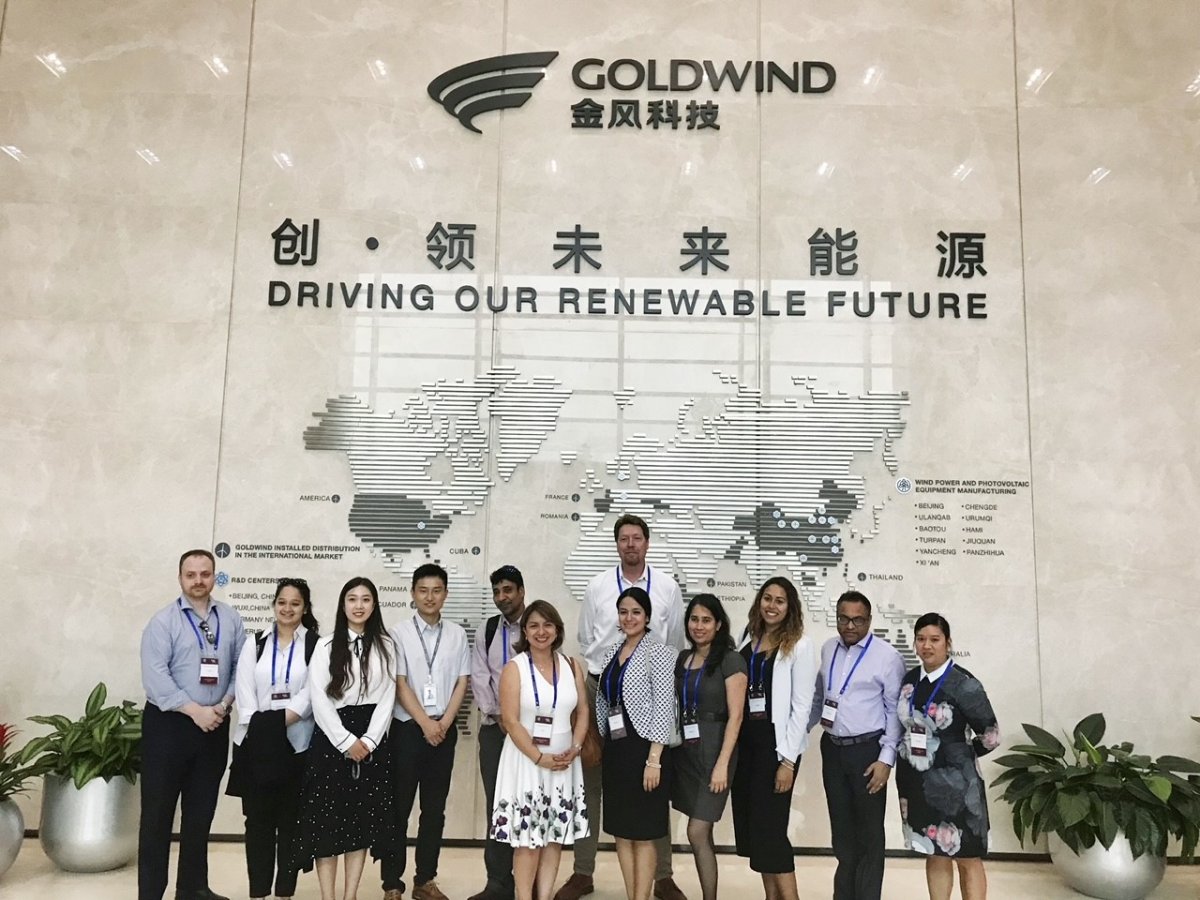 Please introduce yourself and your role at Surrey 
I am originally from Colombia and have a background in modern languages, I started working at Surrey in 2005, first in ICS/5G. I am the Centre Manager at the Centre for Vision, Speech and Signal Processing (CVSSP) and have and worked here for the last 10 years. I support our Director with the Centre's strategy by leading the business and operation activities to support growth and development. I have responsibility for the professional services team and lead the financial planning, communication, marketing, and promotion activities to raise CVSSP visibility and engagement both within the University and with external collaborators, funders and other relevant organisations.
I am also part of the founding team of the AI@Surrey Network, G3 (Galvanising Guildford Games) and provide project management to CVSSP flagship projects like the AI4ME/BBC Prosperity Partnership (launched earlier this year) and the multiple award-winning EPRSC Programme, S3A Future Spatial Audio.
Choosing an MBA
Throughout my 16 years at Surrey, I have kept learning and developing new skills and pursuing an MBA was always a dream. It was after receiving feedback at my appraisal that I decided to find more about the Executive MBA (EMBA) at Surrey.  My life changed there and then.
The Executive (part-time) MBA has been a fantastic journey. It offered me the opportunity to consolidate the business knowledge and experience picked up over my career and most importantly, whilst acquiring new leadership skills, connect with other professionals to bring it all together to accelerate the trajectory of my career.
Balancing the EMBA alongside a demanding full-time job and the family commitments as a single parent were testing, to say the least. With the EMBA you just have to fit it all in. The reward and the satisfaction of spending over two years investing time in learning, meeting new people from all over the world from many different backgrounds and hearing from experts and inspirational leaders, makes it all worthwhile. And for me, the EMBA is just the beginning!
Managing the Executive MBA alongside work and family life
Undoubtedly, the challenge of returning to higher education to do an EMBA, whilst having a full-time job and being a single parent could seem intimidating.
I don't think there is one right way to do it but understanding the boundaries and the options that best address your personal circumstances (your children, your workplace, your studies and yourself) is essential to finding a balance.
By joining the EMBA programme you are already setting your own expectations very high. For me, part of the learning curve was to apply leadership skills in all aspects of my life from day one. I found that, communication, perseverance, and tenacity to push through challenges were key, but understanding that I needed to build support systems around me to help manage the load was vital.
Throughout the journey, you learn a lot about yourself, you redefine your expectations, and yes it tests you, but the result is incredibly rewarding (not just for you) but for those who have supported and see you succeed.
Just remember to enjoy the ride, there are many times when you need to take a step back and breathe and remember to focus on self-compassion and caring for yourself and your wellbeing. 
Find out more about the Surrey MBA