---
news
Published:
14 February 2023
GCARE teams up with local school for urban greening project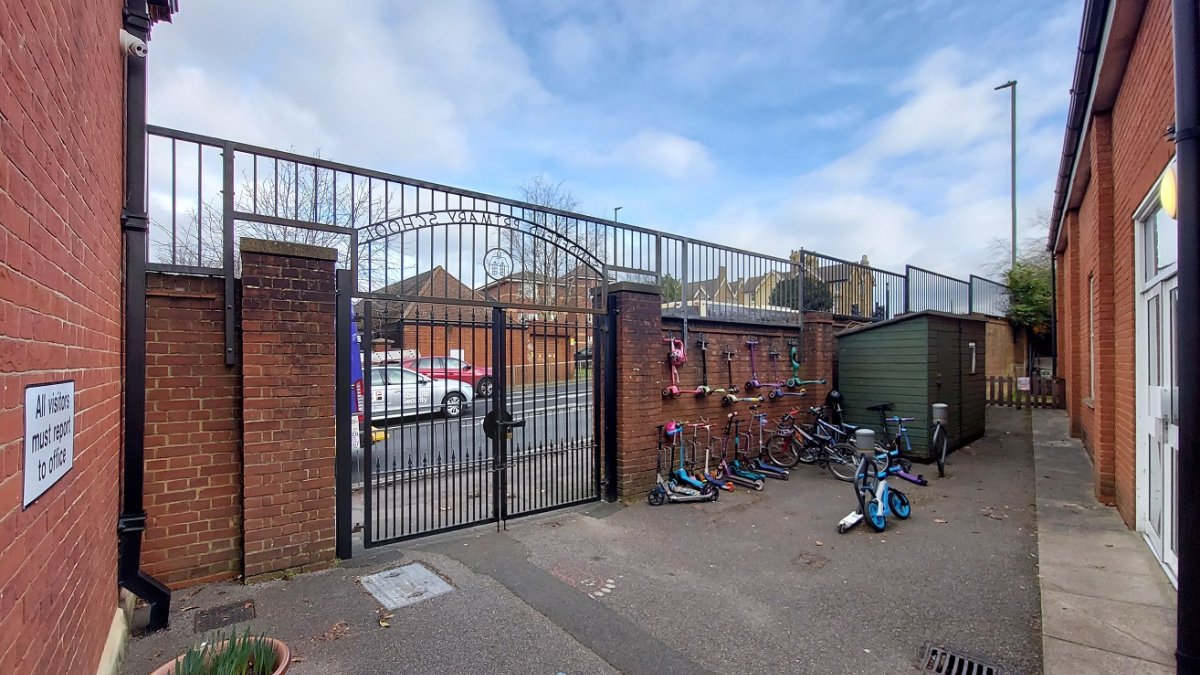 The project, CoGREEN, has won £40,000 funding from the RECLAIM Network and builds on GCARE's ongoing collaboration with the local community, borough council and charity ZERO Carbon Guildford to raise awareness of the impact of air pollution. Researchers from GCARE's Guildford Living Lab have previously worked with the school on a project to monitor and improve air quality.
The aim of CoGREEN is to construct an aesthetically-pleasing nature-based green infrastructure along the road-facing perimeter of the school – which is on a busy crossroads in the centre of Guildford – together with educational messages to encourage behavioural change in passers-by.
Parent, local resident, and community supporter Paul Cartwright says: "The green wall will help to influence how passing commuters think about the impact that air pollution has on the local community, school children and staff during the day, but also the effect it has over time on parents and (more alarmingly) often forgotten smaller siblings (who are closer to car exhausts than all of us!)"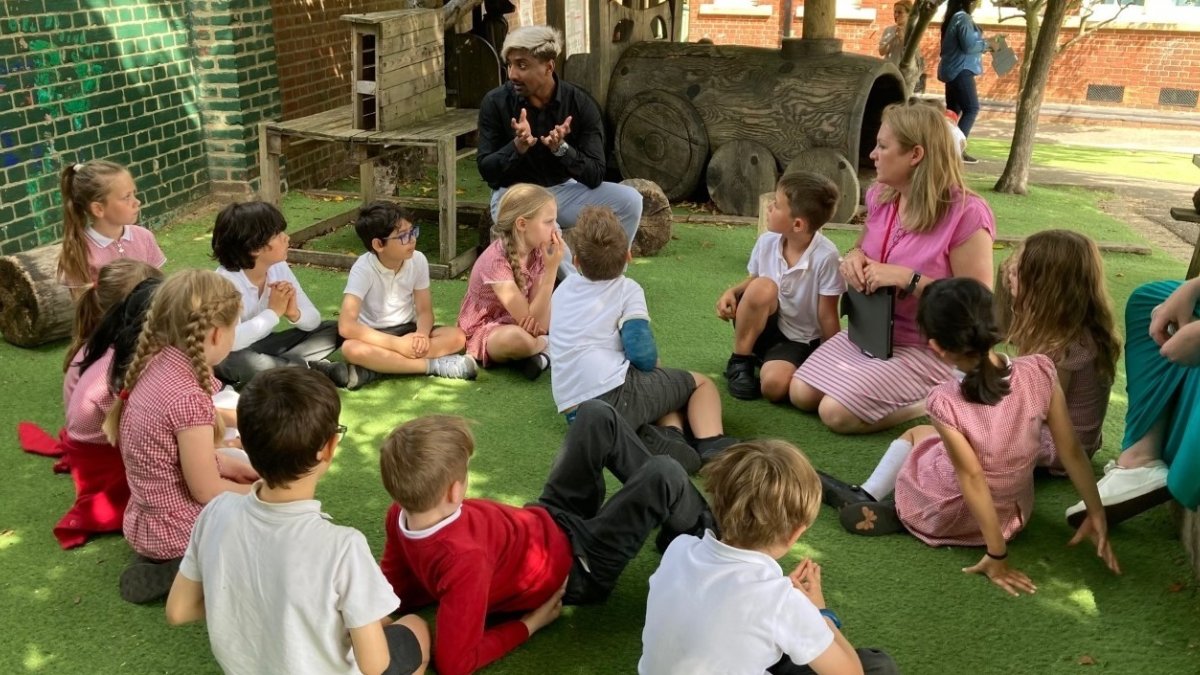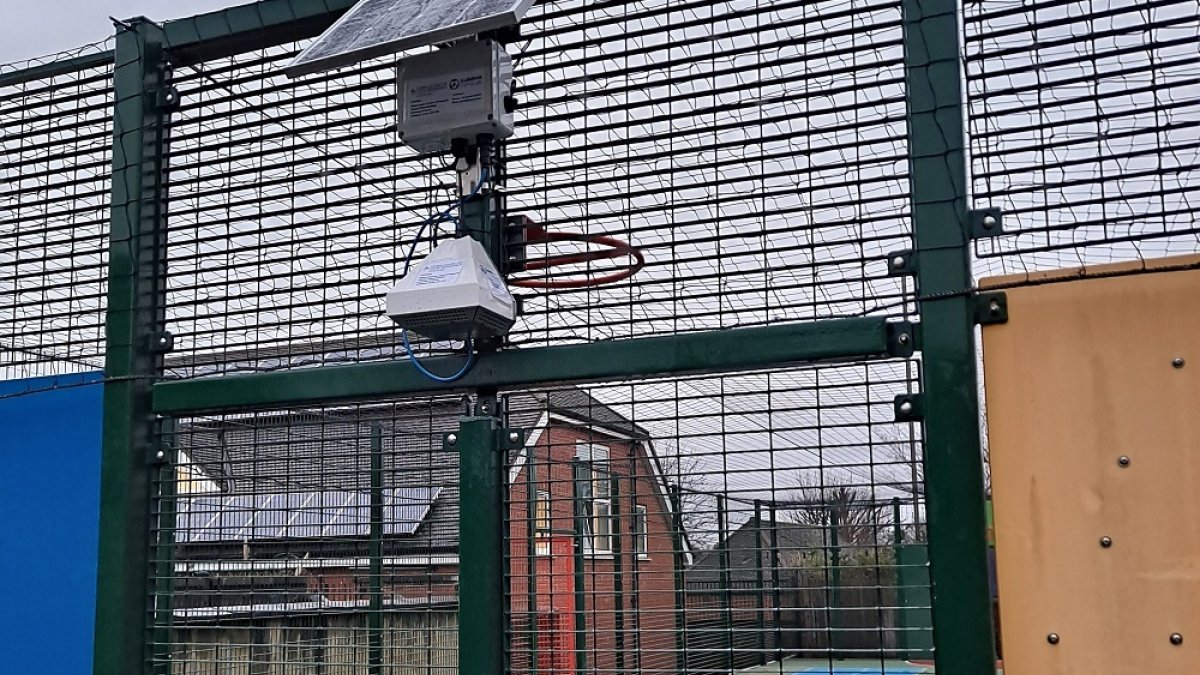 Surrey's researchers, led by Professor Kumar and the GCARE team, will investigate how the infrastructure impacts air pollution, noise levels and air temperature in the playground and classrooms, and how it affects biodiversity and wellbeing in and around the school. This will provide the RECLAIM Network with vital data on the benefits of this type of nature-based intervention, as well as anecdotal evidence based on the lived experience of the children, project partners and local community.
Head teacher at Sandfield Kate Collins says: "This project will provide an excellent vehicle to educate our children on the dangers of air pollution and protecting our environment to improve the health and wellbeing of all who attend and work at Sandfield. Hopefully this project will inspire other schools in built up areas to create their own green walls."
Professor Prashant Kumar, Founding Director of GCARE & the RECLAIM Network, says: "The CoGREEN project is very special to me personally as it is co-designed by charities, businesses, parents, councils, schools and researchers. We have an ambition to build CoGREEN as a flagship project by delivering evidence-based outcomes that can be rolled out and implemented in schools across Surrey and the country."
GCARE's researchers have already proved the positive impact of urban greening in a project at Lambeth schools, demonstrating that strategically designed vegetation can reduce air pollution by up to 44 per cent. GCARE Research Fellow Abhijith Kooloth, who took part in the study at Lambeth and adds: "The Co-Green project provides an excellent chance for a wide range of stakeholders to work together on the design and implementation of green infrastructure to improve air quality and the environment. As a researcher, it provides a fantastic opportunity to witness the approaches of the school and local community translating research evidence into practical solutions."
RECLAIM is a £1.2m EPSRC-funded Network which focuses on the UK's 'forgotten cities' and acts as a 'one-stop-shop' for towns and cities to find the information and support they need to install green and blue infrastructure.