---
news
Interactive display system at Guildford Borough Council
On 19 July 2018, the air quality quiz running on the interactive display system developed by the University of Surrey, Future Cities Catapult and the Institute for Advanced Architecture of Catalonia is now available for public use in the reception in Guildford Borough Council.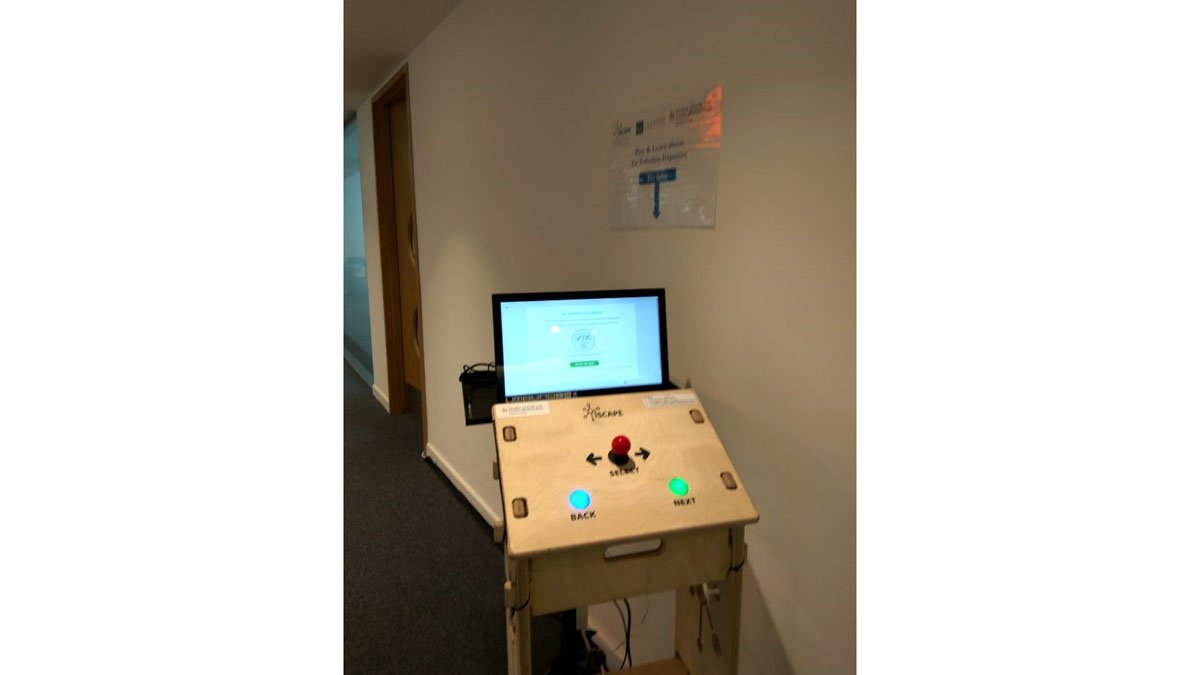 The air quality quiz allows the user to assess their qualitative level of air pollution exposure, through answering a number of simple questions. The quiz is navigated through an external joystick system. It is the hope, that many citizens in Guildford will try this air quality quiz and through this contribute to raise awareness about air quality.
Guildford Living Lab
The iSCAPE project is funded by the Horizon 2020 under the grant agreement no. 689954. Read more about the iSCAPE Guildford Living Lab work.