---
press release
Male doctors earn £1.17 for every £1 earned by female doctors
The continued dominance of men in senior medical positions is one of the main causes of a 17% gender pay gap in medicine, an interim update from the largest examination of gender pay data ever conducted in the public sector reveals.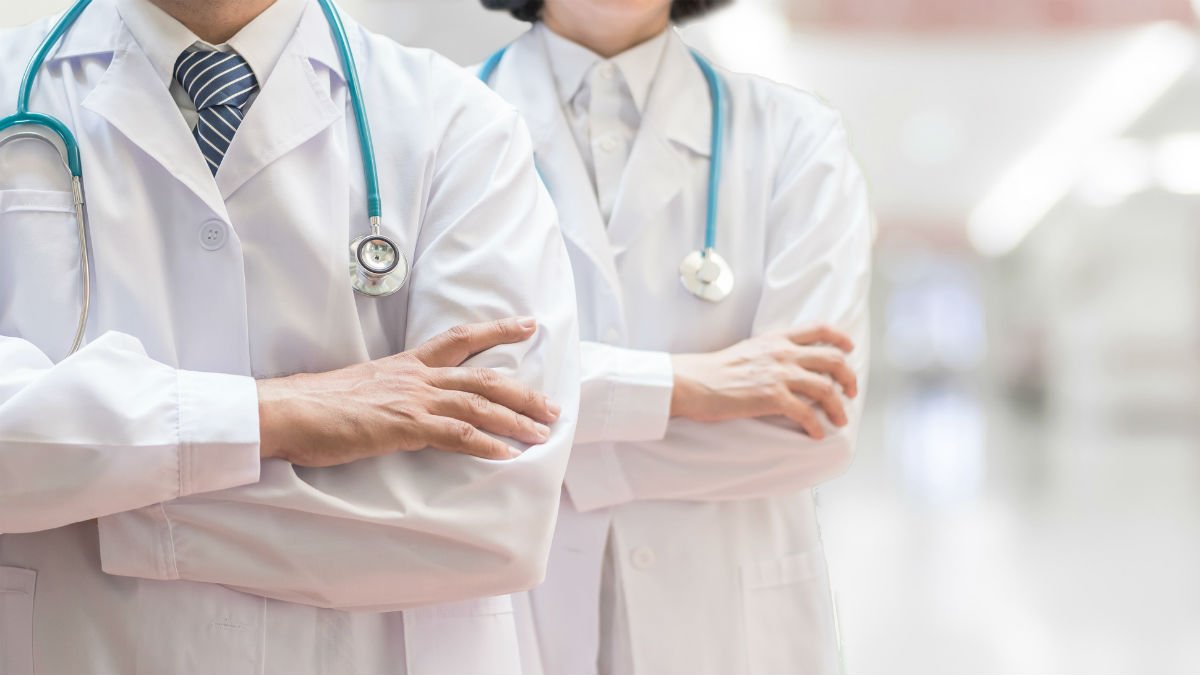 The research is being undertaken by Professor Carol Woodhams, an expert in gender pay and Head of Department of People and Organisations in Surrey Business School at the University of Surrey, alongside a team of analysts and researchers, including Surrey's Senior Lecturer in Human Resources Management, Dr Mark Williams and Research Director of the School of Economics, Dr Jo Blanden.
The Gender Pay Gap in Medicine Review, led by Professor Dame Jane Dacre, has used ten years of electronic staff record data which includes 16,000 GPs and approximately 96,000 trust doctors.
The review was commissioned by the Department of Health and Social Care in April 2018 to advise on action to deliver improved gender equality in the NHS. 
Today's update from Professor Carol Woodhams' research team shows the gender pay gap for doctors is 17%, based on their total pay; this is a large contributor to the overall 23% NHS pay gap. 
Male doctors are earning £1.17 for every £1 earned by female doctors in the NHS, and new data reveals that women are still not represented in equal proportions in senior medical grades, with nearly 32,000 male consultants to just 18,000 female. The General Practice gender pay gap is 33% which is far higher than the average in medicine.
Furthermore, two thirds of doctors in training grades are women, but within consultant grades this drops to under half. Women are over-represented in lower paid specialties, for example public health, but under-represented in the highest paying specialties, such as Urology and Surgery.
Professor Carol Woodhams said: "Our interim findings illustrate that a significant gender pay gap exists within the medical profession. The aim of our research is to identify the impact of cultural, practical and psychological issues that contribute to this gender pay gap in medicine, through in-depth analysis of anonymised pay data, evidence obtained from interviews conducted with medics at various career stages, and an online survey of 40,000 doctors."
The full review, to be published later this year, is expected to address the underlying causes of these disparities, such as the impact of motherhood and women's career progression while working irregular hours or part-time.  
The review's preliminary findings reveal the full extent of the gender pay gap, which the Government is committed to tackling. Health Minister Stephen Hammond said: "The founding principle of the NHS is to treat everyone equally, yet women employed in the health service are still experiencing inequality. 
"It's disappointing to see that the numbers show that two thirds of senior medics are men despite more women starting training and it is essential we understand the underlying causes of the gender pay gap if we are to eradicate it from modern workplaces like the NHS."
Media Contacts
---
External Communications and PR team
Phone: +44 (0)1483 684380 / 688914 / 684378
Email: mediarelations@surrey.ac.uk
Out of hours: +44 (0)7773 479911