---
news
Published:
10 November 2022
Medicine for an ageing population
Founding Dean of Surrey's School of Medicine, Professor Juliet Wright shares how an understanding of the UK's diverse ageing population can enable more effective care for older patients.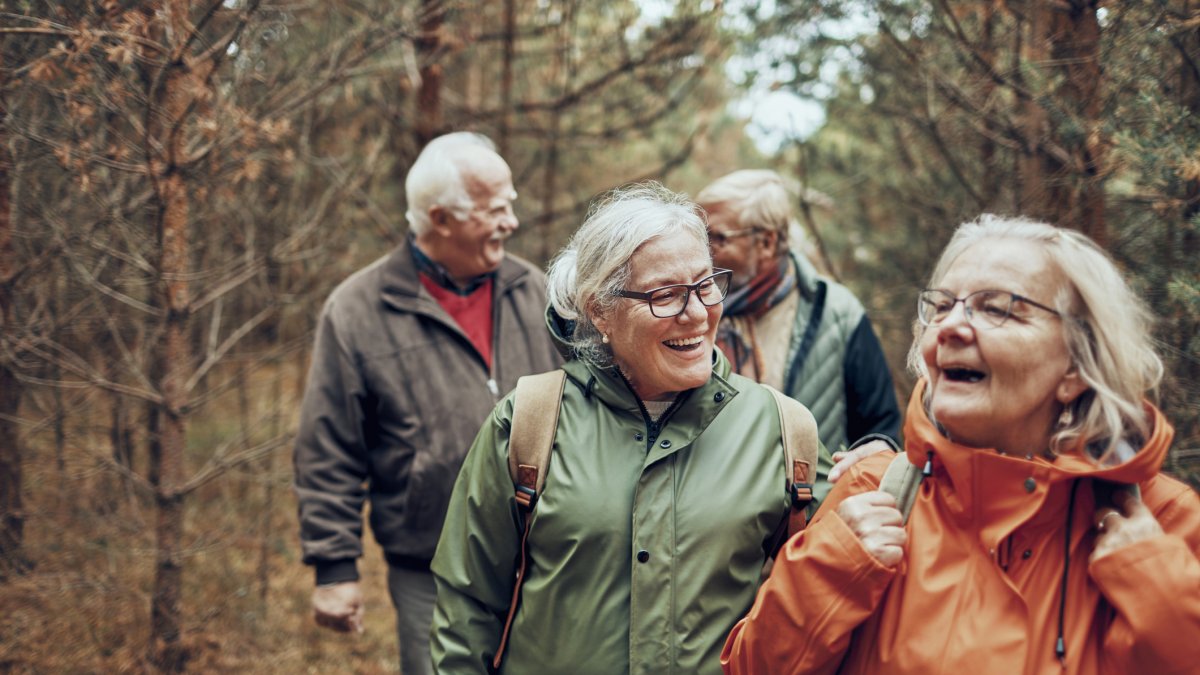 The UK population has been ageing for some time. Currently, around a fifth of UK residents are over 65, and by 2043, that's projected to rise to a quarter. A similar trajectory is reported in those over 85 years with the proportion of the population in this age group predicted to double over the next twenty-five years to over 6 million.  
For anyone aspiring to work as a doctor in the National Health Service (NHS), these figures are significant. Older people face different health risks to younger generations. As well as diseases commonly associated with aging, such as dementia and osteoarthritis, older people are more vulnerable to many cancers, as well as to the impact of multimorbidity and polypharmacy.  
When older patients get ill, a lower physiological reserve means that they typically recover more slowly than younger people. There is also a growing recognition of the risks of isolation and loneliness in older people, sometimes exacerbated by deteriorating vision, hearing and mobility. 
There is however a huge diversity in levels of health and wellbeing among older people, with many living active and independent lifestyles. Healthy ageing initiatives aim to reset clinical practice away from a disease orientated approach to a patient-centred approach - identifying earlier opportunities to maintain health and wellbeing. Many older patients don't just want a knee replacement; they want to know when and how they can start running, cycling or sk or skiing again. 
Tomorrow's NHS doctors will encounter patients from all these groups, in increasing numbers. Caring for older patients will require not only a 'medical' perspective, but a very human and empathetic one, which recognises the very different situations each patient may be in. While some are extremely frail, others are not. Age is helpful in considering the health of large groups of people but tells us little about a single individual and their circumstances. While many patients have family and carers to rely on, others will be alone. Some will want assistance; others will cling fiercely to their independence.  
Increasingly, technology can play a role in providing the right care. Wearable personal devices can be a huge source of reassurance and information. For example, sensors can monitor glucose levels, heart rates and more and digital tools can provide reminders to take medication. As doctors, we need to be able to consider what developing technologies can offer our patients to support independence and best health care, but also where the limitations are and to adapt individual treatment and care plans accordingly.  
Expertise at Surrey
Whilst developing your skills in how to care for a diverse ageing population, at Surrey you can also be involved in a wealth of research around healthy ageing and managing multiple morbidities. As well as the work of the Dementia Research Institute based on campus and advanced research into type 2 diabetes. Our research interests include non-medical prescribing, self-management of long-term conditions and improving palliative and end of life care.  
Together, this wide range of expertise can help students at the School of Medicine build their understanding of how to care more effectively for older patients – preparing you for working with an ageing population.