---
news
Published:
17 February 2021
Meet the academic: Dr Christopher Taggart
Dr Christopher Taggart is a lecturer in the School of Law and his research areas include analytic jurisprudence, philosophical topics in criminal law and action theory.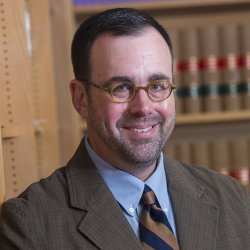 Dr Christopher Taggart
What inspires you about Surrey?
My academic colleagues and the students who are pursuing a quality education in law.
Why should students study law at Surrey?
In addition to having supportive academic staff in law, both the School of Law and Department of Sociology provide excellent resources for studying criminology.
How would you describe your time at Surrey?
I have had the privilege of being part of an academic department committed to first-rate teaching and research excellence.
Is there a particular memory at Surrey which stands out for you?
Times that students have told me how I was able to make a positive difference for their university experience are among the memories that stand out most for me.
What are your interests and hobbies outside of academia?
Choral music, outdoor activities such as hiking, and swimming.
Find out more about the law degrees Surrey has to offer.