---
news
Meet the academic: Dr Jonathan Chenoweth
Senior Lecturer and Postgraduate Director in Surrey's Centre for Environment and Sustainability, Dr Jonathan Chenoweth explains how a Masters in this field prepares you to become a future sustainability leader.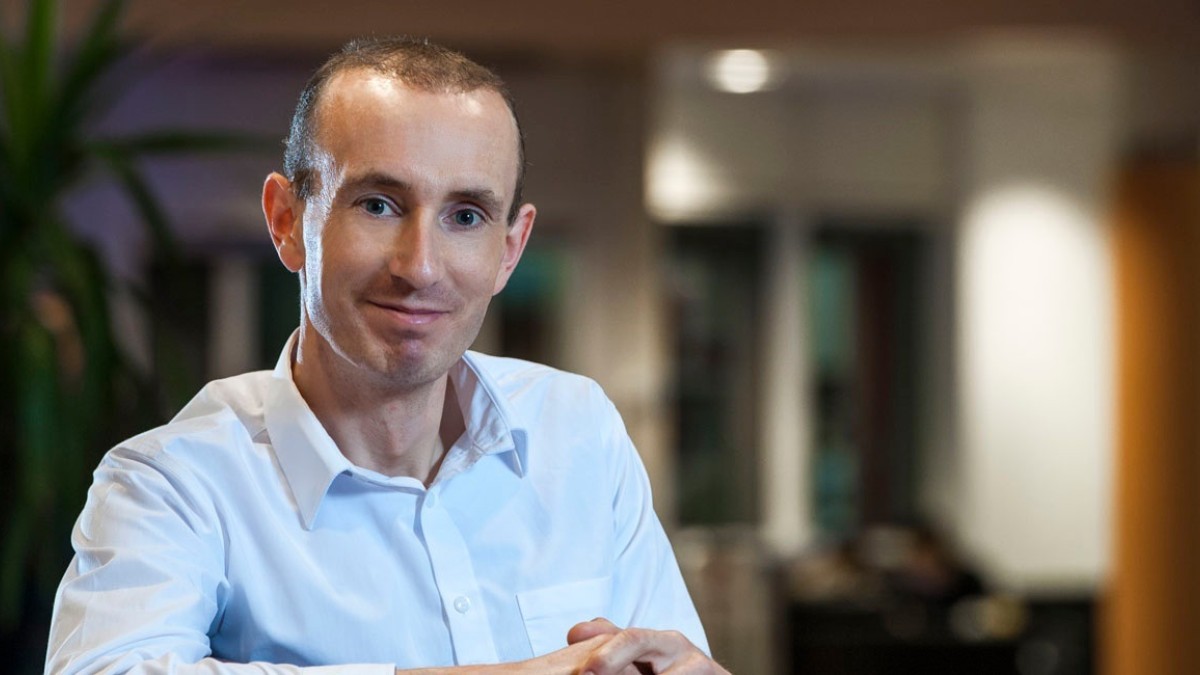 Please could you introduce yourself – perhaps you could tell us something that isn't on your staff profile page?
I am an environmental scientist who has lived and worked or studied in five countries. This has allowed me to experience a diverse range of environments and perspectives on the world. In my spare time I love mountain biking and rock climbing.
What's your favourite memory of being a student?
My summer placement in the environmental management team at a large gold mine in the Western Australian outback. Despite working a 55 hour week in intense heat I really enjoyed the practical application of concepts I was learning about at university.  It was great to see how I could make a difference, helping to turn waste rock heaps and mined-out areas into healthy, diverse habitats again.
How and why did you become an academic?
I became an academic because I love exploring new ideas and learning. Ever since I was a student myself, I've been hungry to explore scientific knowledge in my discipline and outside. Being an academic in Surrey's Centre for Environment and Sustainability is great because it specialises in multidisciplinary research, so we're strongly encouraged to explore beyond the confines of our own discipline and engage with researchers in other areas.
What excites you most about your current role?
In my role as Postgraduate Director I find it really rewarding to work with enthusiastic students who are keen to learn about environmental issues and sustainability. It's also exciting to know that when these students graduate they are going to go on to be really influential in government, corporations and civic society.
The University of Surrey has become really focused on sustainability. Recently it created the Surrey Institute for Sustainability to provide a focus for its growing research activities and teaching in this area. The Institute reinforces the multidisciplinary research collaborations across the university on sustainability. Also as part of its growing focus on sustainability, the University has set itself a target as an institution of reaching net-zero carbon emissions by 2030. A lot is happening here in terms of sustainability, which is really exciting.
What is your particular area of academic expertise, and why are you passionate about it?
Water resources management and sustainability. I became passionate about water resources management when I was living in the Middle East, in a village which only had an unpredictable supply of piped water one or two days a week, making normal life impossible. This experience really brought home to me how important good water resources management is as it can make a very real difference to quality of life and wellbeing for so many people.
Why should people study at postgraduate level in your academic area?
"Implementing effective environmental management and sustainable development in the UK and elsewhere is critical to the long-term wellbeing and prosperity of our society. An environment and sustainability Masters will prepare you to work in this area and become one of the future leaders who can bring about change."
What are you looking for in a postgraduate student?
Students who are hungry to learn and explore, and really develop their understanding of environmental problems. Implementing sustainable development requires a multidisciplinary approach, so we seek students who can see the bigger picture and work with people from other disciplines in order to come up with practical solutions.
Is there a particular memory of your time at Surrey (so far) which stands out for you?
Some of the research projects I've worked on really stand out as they have taken me to places I'd never have otherwise visited. Visiting peri-urban settlements, commonly known as slums, in east Africa to assess their very inadequate water and sanitation facilities is not something you can forget in a hurry.
Find out more about Surrey's Centre for Environment and Sustainability and Institute for Sustainability.
Discover our courses in environment and sustainability.