---
news
Published:
25 November 2020
Meet the academic: Dr Tan Sui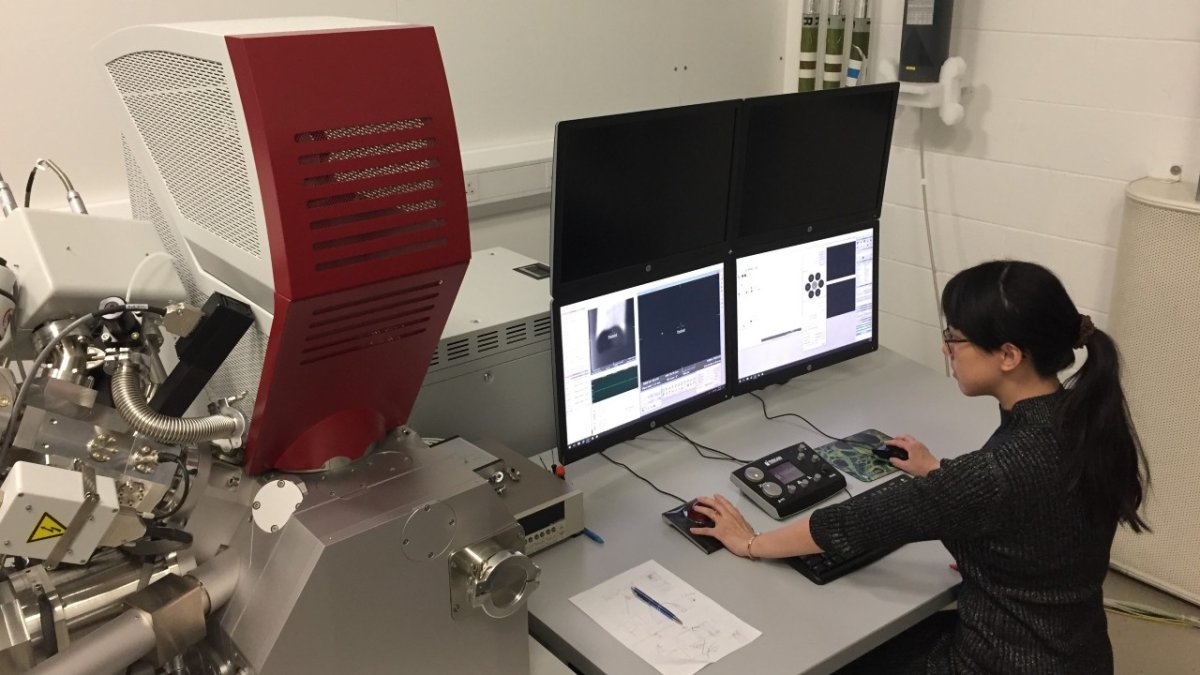 How did you end up studying bioinspired materials?
I studied solid mechanics as an undergraduate in China, where I learnt the fundamentals about how materials deform and why materials fail. I then did a year of PhD study, where I used these ideas to examine biomaterials and investigate why blood vessels and fundamental human tissues fail.
I moved to the UK to study at the University of Oxford in their Solid Mechanics and Materials Engineering group. The main focus in that department was aerospace, but I worked on biomechanics and I examined human dental tissues.
Are we talking teeth and gums?
Yes. I employed the techniques of advanced materials characterisation, which involves examining materials at atomic and micron levels using specialised microscopes. This allows us to investigate the microstructures and mechanical properties of different dental tissues.
What are the key areas you're researching at Surrey?
I'm examining the natural world to see if we can improve man-made materials. One of the exciting things about science is we can sometimes make the impossible possible, and I'm working on several projects in this area. One of these is a bioinspired ceramic-based composite for dentistry.
Can you tell us more?
As they currently exist, replacements for dental crowns usually contain no complex microstructures. They're a solid block of ceramics put inside the mouth to replace lost teeth. The main drawback of these replacements is that these ceramics are harder and stiffer than natural teeth and they're generally brittle. We want to create a bioinspired replacement material that's more akin to what occurs in the human body.
The anatomy of the tooth consists of hard mineralised tissues, including enamel, dentine, cementum, and soft tissues, such as the pulp and supporting periodontal tissues. Nature doesn't design the tooth in a simple way and it must have a reason for that. We need to explore this.
Can we make a material closer to the natural material? And will that mean we need to make compromises between strength, functionality, comfort and cost?
You're making skin, too?
I'm doing it in collaboration with Dr Eirini Velliou in our School of Chemistry and Chemical Engineering.
We don't just want to mimic anatomical structures of skin. We want to be inspired by nature and analyse the complex ways the skin operates to make something that's more fit for purpose.
We want to create a polymer substitute that can perform the biomechanical jobs that skin does. This would allow functions like blood flow, repelling water or allowing sweat to escape. We're ultimately hoping to be able to replace tissue damaged by disease, fire or accident with a 'living' material. But we're still in the initial stages of this.
You're making bioinspired alloys, too?
We're working on bioinspired titanium alloy implants for fixing replacement teeth in place.
We want to create an implant that is new, bioinspired and affordable. What we're proposing could make this treatment more fit for purpose, cheaper and more elegant.
You're passionate about promoting equality, diversity and inclusion in STEM subjects, too, aren't you?
I've been awarded membership of the Women's Engineering Society (WES), which is funded by the Engineering and Physical Sciences Research Council. This promotes opportunities and acts as a networking body for women engineers, scientists and technologists. I'm also a member of Women@Surrey, which is a University group, and the Women's Higher Education Network.
These groups give us opportunities to promote equality, diversity and inclusion. It's important to create a voice.
I'm an early career academic and I'm a mother who had maternity leave during my PhD. If we don't challenge things, nothing will change.
Learn more about studying in our School of Mechanical Engineering Sciences.