---
feature
Meet the academic: Jon Garland
Criminologist Professor Jon Garland explains how he became an academic and shares his stand-out memory from his time at the working at University.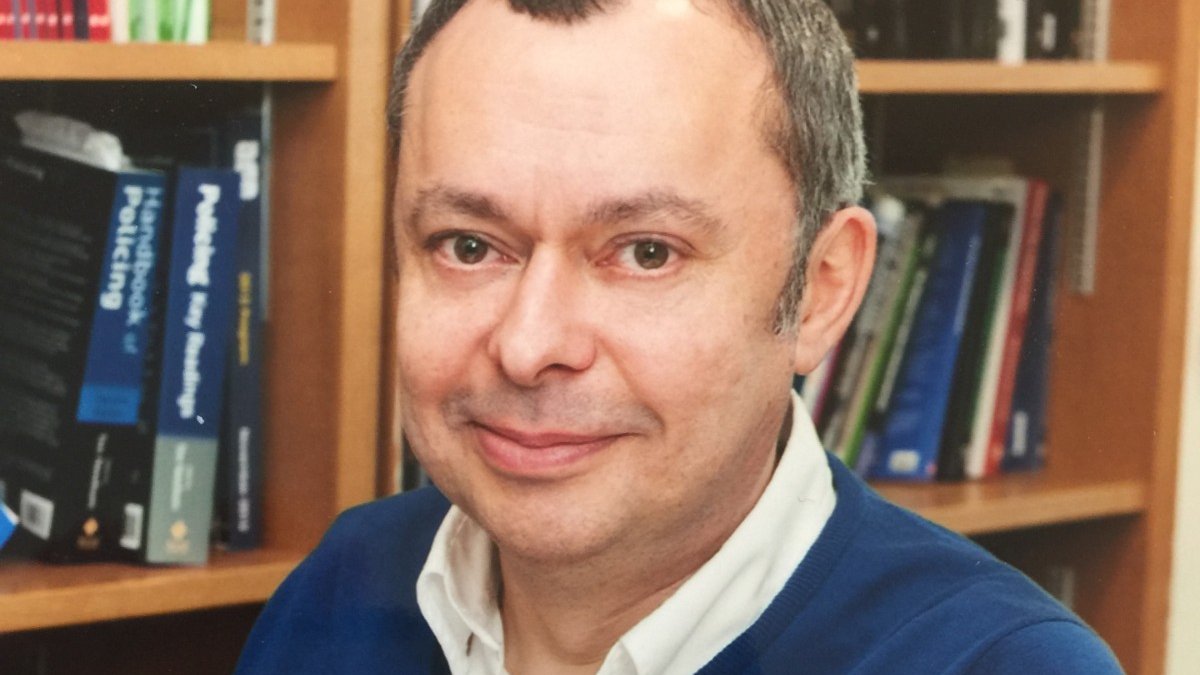 Please could you introduce yourself – perhaps you could tell us something that isn't on your staff profile page?
I was born and raised in Norfolk, where I lived until I moved to Leicester for university. After graduating I stayed in the city for many years until I joined the University of Surrey in 2013. Outside of work I'm a big sports fan, a lifelong Norwich City supporter, and a music fan too – David Bowie to Fontaines D.C. and lots in between.
 
What's your favourite memory of being a student?
I had a very enjoyable time as a student. My favourite memories probably revolve around living in a shared house in my second year, right in the depths of inner-city, multicultural Leicester, which was an eye-opening but enormously enjoyable experience for someone originally from the countryside. I learnt a lot.
 
How and why did you become an academic?
I grabbed hold of the first opportunity I had – a research role in the mid-90s – and then didn't let go of it. I worked hard, tried to make myself indispensable, and things took off from there. The reason I became an academic was because I was attracted to researching issues, such as social inequalities and discrimination, that I care passionately about. Researching topics such as those meant that I could try to make a difference and change things for the better.
 
What excites you most about your current role?
With my colleagues Maria Adams, Vicki Harman, Erin Power and Claire Warrington I'm currently involved in a large ESRC-funded research project called Doing Porridge: Understanding Women's Experiences of Food in Prison which is examining the provision of food, and how it relates to issues such as social identity, agency and use of space in women's prisons. The project is utilising an innovative suite of mixed qualitative methods in order to gain valuable insight into women's experiences of this important aspect of prison life. The research team hopes that the outcomes from the project will make a positive difference to the lives of those incarcerated in the female estate.
What is your particular area of academic expertise, and why are you passionate about it?
I'm probably best known for my hate crime research. I feel very passionate about hate crime and the need to challenge it in all its forms. It's such a pernicious form of crime that's very hurtful to victims, so if my work has in any way helped to combat it then I'll feel it's been worthwhile.
 
Why should people study at postgraduate level in your academic area?
We offer two streams of postgraduate taught courses, one in social research methods and the other in criminology. The first of these plays to one of the Department's core strengths – we are renowned for our innovations in research methods – while the second relates to our fastest-expanding area – criminology, and to our research into cybercrime.
We also offer one of the biggest PhD programmes in our Faculty which has one of the highest rates of student satisfaction in the University of Surrey. It's a very well-run programme that offers the chance to undertake doctoral study in any of our areas of expertise.
 
What are you looking for in a postgraduate student?
Postgraduate students, whether taught or research, contribute so much to our department and I really enjoy teaching and working with them. If they have enthusiasm for their subject and a thirst for learning, then they will prosper.
 
Is there a particular memory of your time at Surrey (so far) which stands out for you?
I nominated inspirational hate crime campaigner Sylvia Lancaster for a University of Surrey honorary doctorate, and she received the award at our graduation ceremony in July 2019 in Guildford Cathedral. I delivered her introductory speech to the congregation and then felt quite emotional as she gave her acceptance speech. She received a standing ovation and there wasn't a dry eye in the house! Very sadly, Sylvia passed away recently, so I especially treasure this memory of my time with her.
Discover our courses in sociology, including our MSc Criminology and MSc Social Research Methods courses.
Featured Academics
---
Related content
---