---
news
Published:
29 November 2022
Meet our new Battersea Scholar
Luke Burton Dos Santos was estranged from his family at 18 and suffered mental health problems. Thanks to Cherrytrees Care in Woking, he rebuilt his life. Six years later, he's now studying at Surrey and is our second Battersea Scholar…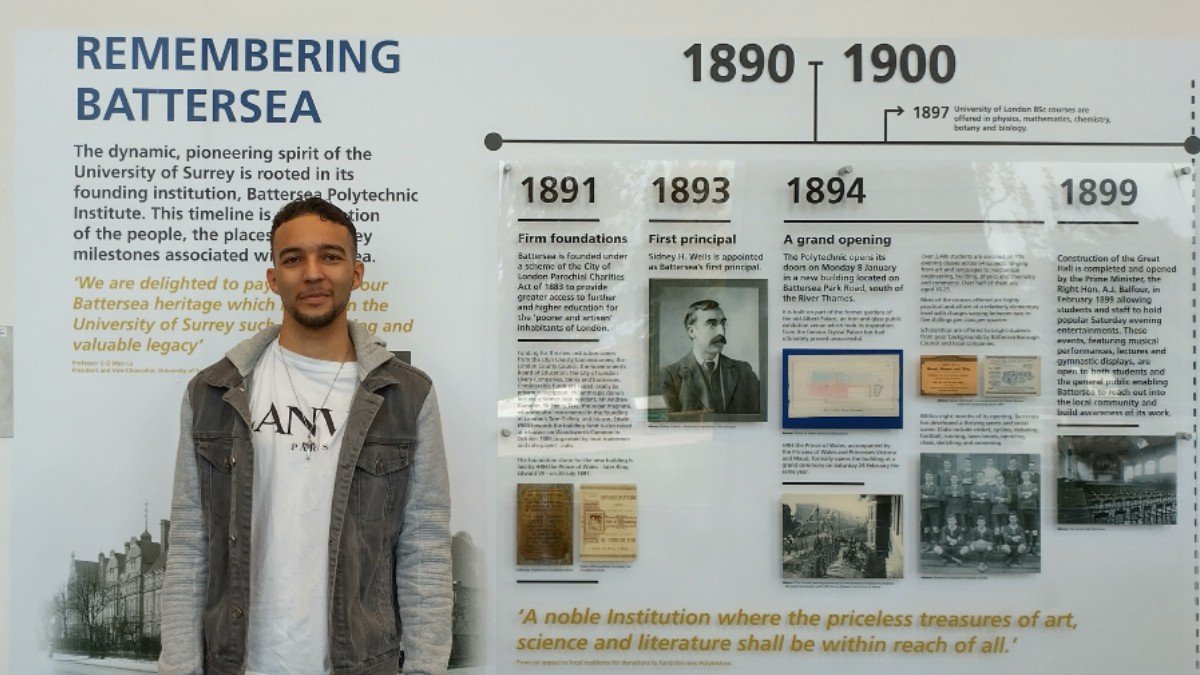 The Battersea Scholarship Fund was established by alumni of Battersea Polytechnic and Battersea College of Technology – the forerunner institutions to the University of Surrey. Its goal: to help students who are estranged from their families. To date, this appeal has raised more than £100,000.
In 2021, we awarded our first scholarship to BSc Business Management student Anwar Mudh Hid. We've now awarded our second to Luke Burton Dos Santos…
Luke's story
"My parents divorced and I lived with my mother in a small flat from a young age," explains Luke, 24. "Sadly, we didn't get on. Because of what was going on at home, I developed anger issues at school. I wasn't exactly bullied, but I couldn't handle a lot of what you'd call 'banter'.
"I left school with no qualifications. At 18, I left home because it was a damaging environment. I'd also failed at becoming a professional footballer and I had no back-up plan. It's not surprising my mental health deteriorated…"
Fortunately, Luke secured a residential place at Cherrytrees Care in Woking.
He continues: "The people there were amazing. I rebuilt my life, retook qualifications and I moved towards independent living. If it wasn't for them, I'd almost certainly be living on the street – or even worse…
"I definitely wouldn't be at Surrey."
Coming to Surrey
Luke admits that one of the reasons he chose Surrey is because it was close to his friends at Cherrytrees. Another key factor was the University offered a Foundation Year course in Accounting and Finance.
"I've always been interested in maths and I like problem-solving," says Luke. "I also wanted to study an area that would allow me to explore a lot of different career options, and business and accounting exist in every industry.
"The Foundation Year is great for me as I haven't studied for a few years. I worried that if I went straight into a full-on degree, I'd be bombarded with information and I may not cope. This course gives me the space and the tools to get my head back into studying before I start the degree proper in 2023.
"So far, I've particularly enjoyed a guest talk given by business leader Kevin Gaskell. He discussed how he'd achieved success by adopting a high-risk, high-reward strategy."
Student life and beyond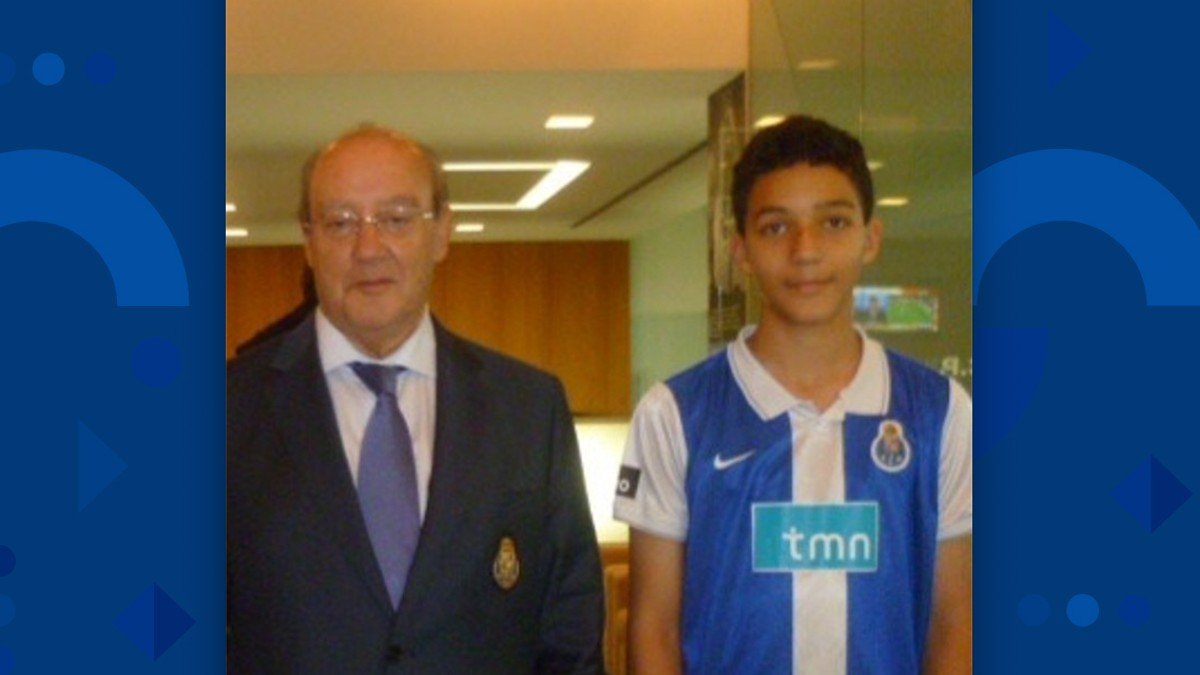 Luke's already conquered one fear he had about student life.
"I was worried about the age gap at first," explains Luke. "I'm 24 and it's taken me six years to get here. A lot of my flatmates at Manor Park and course friends are 18. But I shouldn't have worried. It's fine and they've been great.
"I've also joined the University Football Team. I play on the left-wing or as a striker and we won our opening match 2-1."
Looking to the future, Luke's already planning what to do when his degree ends – and he hopes it may involve football.
"I'm always evaluating and assessing where I aim to be," he explains. "I quite like the idea of moving to Portugal. My father briefly played football for FC Porto, so I have a few contacts there. I'm learning Portuguese, too.
"If I could work at FC Porto in a business or accounting role, that would be amazing. I've met the owner of the club, Jorge Nuno Pinto De Costa. I was on holiday with my dad when I was 12 and I met him on a match day. He asked me if I wanted to join the academy. But I couldn't speak the language and my mum was back in the UK, so it didn't happen. It would be great if that came full circle and I went back there in another role."
The Battersea legacy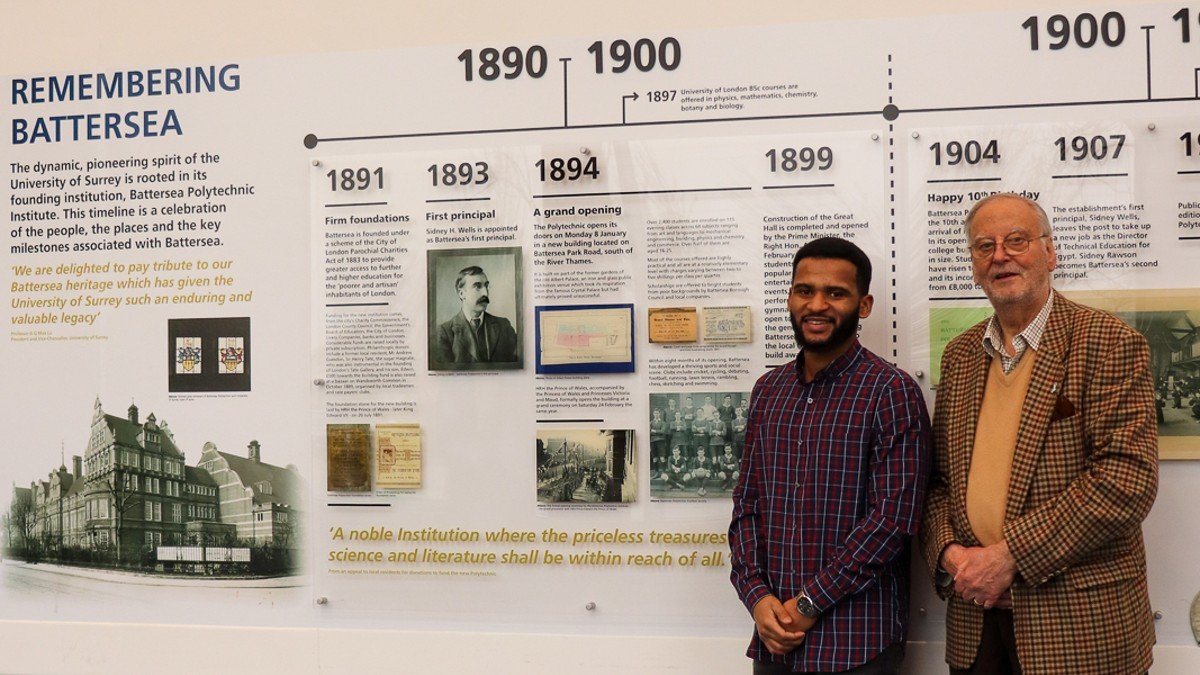 Whatever the future holds, Luke is certain of one thing – and that is of the importance of supporting educational access.
He explains: "I started behind everyone else. The support at Cherrytrees helped me rebuild and get back in the race. The Battersea Scholarship will help me catch up and succeed.
"Now I'm at Surrey, I want to do as well as I possibly can. I want to take advantage of every opportunity. The Battersea Scholarship means I won't have to work as much to earn money to support my studies, which means I'll be able to spend more time making sure I succeed.
"But not everyone will be as lucky as I've been. Some people, often through no fault of their own, don't have access to the type of support networks and financial help you often need to make it through university. Scholarships level the playing field and support people who need it.
"The Battersea Scholarship is a brilliant example of this. It's amazing to think that people from an institution that dates back to 1891 are creating opportunities for people like me now. I feel grateful to them for funding this. I'm part of their legacy and I thank them for their support."
Click here for more details on the Battersea Scholarship Fund.