---
press release
Published:
02 August 2018
Metallic foam could mean fewer bridge repairs
Future bridges and wind turbines will no longer need regular maintenance or require welded plates to strengthen them, thanks to innovative metallic foam panels being developed at the University of Surrey.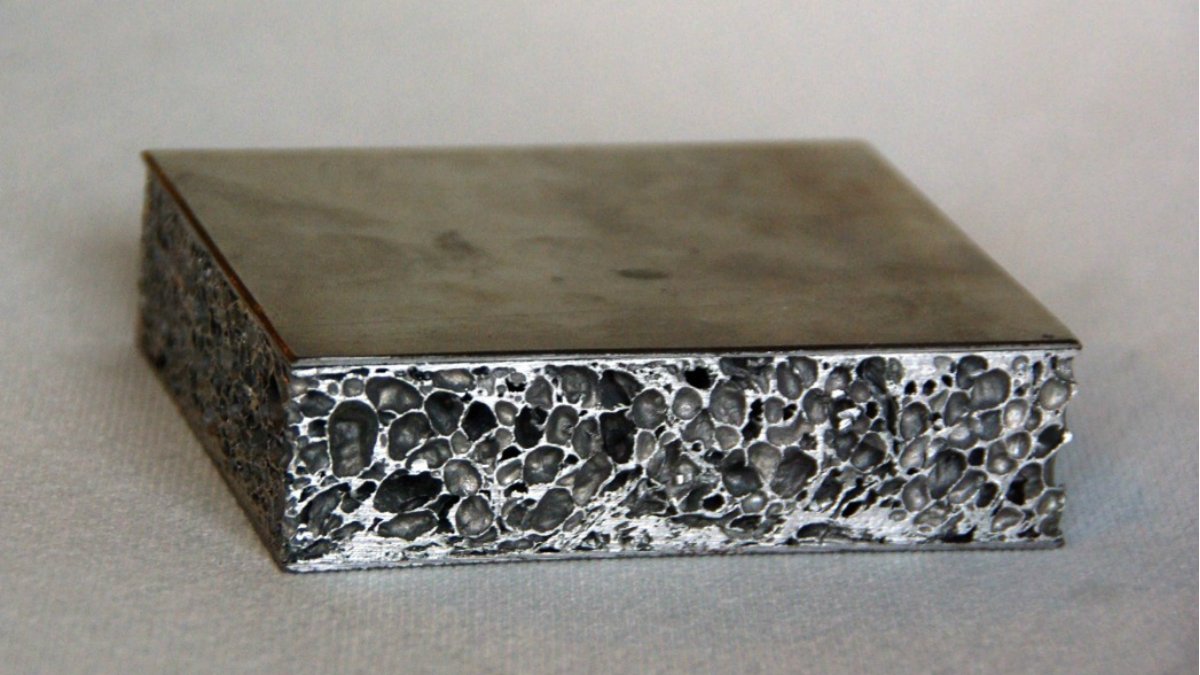 Metallic foam is an ultralight cellular structure that has gas-filled pores and only contains up to 25 per cent metal.
The University of Surrey has been leading a £100,000 EU-funded METFOAM project examining the behaviour of these unique foams when they are placed under severe pressure. The Surrey team has been examining metallic foams when constructed into a sandwich panel, and has discovered that the bubble-filled materials feature a range of unique characteristics that are well suited for structural engineering.
The team found that metallic foam panels can support loads of up to ten times more than commonly used steel plates, which need recurring maintenance due to fatigue cracks in bridges and other structures.
Dr Stefan Szyniszewski, Lecturer in Materials and Structures at the University of Surrey, said: "We wanted to really understand what the limits of metallic foam are and under what situations the integrity of the foam would fail. We believe that metallic foam could be a key material in many structures in the very near future."
Media Contacts
---
External Communications and PR team
Phone: +44 (0)1483 684380 / 688914 / 684378
Email: mediarelations@surrey.ac.uk
Out of hours: +44 (0)7773 479911