---
feature
Published:
14 August 2019
My Professional Training experience in 5 photos: Joy Wingrave (École Centrale de Lyon)
Joy Wingrave, who is studying for a BEng Mechanical Engineering at Surrey, has undertaken her Professional Training placement in France – spending six months in a research laboratory at École Centrale Lyon (ECL), followed by an industrial placement at ECL partner, the Centre d'Etudes des Tunnels (CETU). Here's just a snapshot of her placement experience.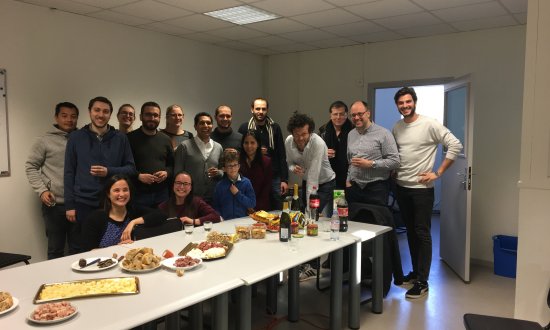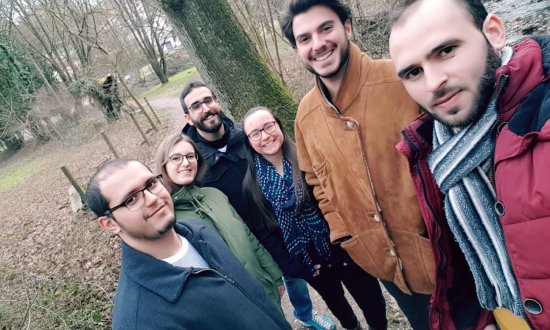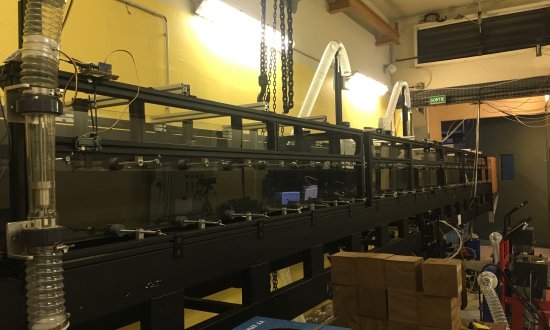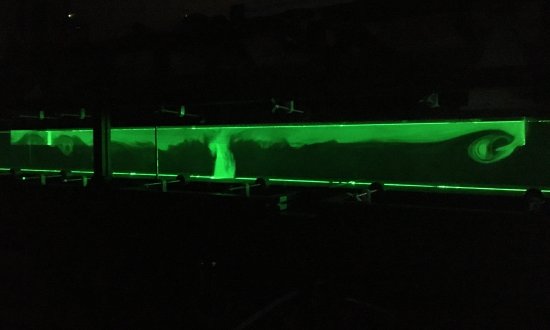 Top: Me, at the entrance to the ECL campus.
Centre left: The team of students, researchers and academics I work with in the laboratory.
Centre right: During a lunchtime walk with colleagues through the woods near the ECL campus.
Bottom left: The experimental apparatus I've been using this year: an 8.4m long reduced scale tunnel used to simulate fires in a road traffic tunnel. One side is made of glass to allow visualisation of the smoke propagation.
Bottom right: This photo shows the apparatus in use during an experiment, modelling transverse ventilation in a road traffic tunnel.
More about my placement…
I spent the first half of my placement at the Laboratoire de Mécanique des Fluides et d'Acoustique (LMFA) at ECL and then moved into industry, spending six months at one of ECL's partners, the Centre d'Etudes des Tunnels (CETU).
During my placement, one of my main tasks has been to assist with physical experiments in the lab – both setting up equipment and ensuring that health and safety guidelines are adhered to. I've also had the chance to run numerical simulations on a computer, defining parameters within software, running simulations, analysing and presenting my results.
Discover our courses in mechanical engineering sciences, including our BEng (Hons)/MEng Mechanical Engineering.