---
case study
Open data and research practices in tourism research
Dr Yoo Ri Kim, Lecturer in Hospitality Management, describes how her research team has been conducting open research to make data and software codes openly accessible to a wide range of audiences.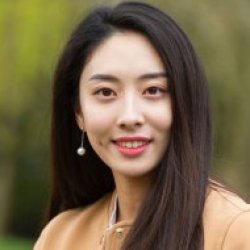 Dr Yoo Ri Kim
The research team have been practising open research by using open data, whilst making data and/or software codes openly accessible in GitHub. We explored the following three case studies to illustrate this: 
Could Covid-19 lock residents' travel intention?  
An investigation of visitor flow spill overs on attractions in London. 
Covid-19 and the aviation industry. 
Our approach and challenges 
One of the key challenges we faced was determining the degree of openness; how transparent and open we could be without compromising originality. 
In addition to incorporating open research practices in our research, we also introduced data analytics into our teaching and learning, demonstrating capacity building with undergraduate and postgraduate students. Students engaged well with open data sources and learnt to use descriptive and predictive analytics in their assessment.  
As a final point, we were able to understand and recognise the value of open research, which we are currently pursuing to extend our practices at a research centre level, to become more transparent and accessible both internally and externally. 
Our results 
Our findings from studies one and two have prompted an interest in international collaboration with open research practices. We also presented our research to non-academic audiences, which led to fruitful networks with two SME collaborations. Our second study, which focuses on an investigation of visitor flow spill overs on London attractions, was successful in generating a bid for an InnovateUK grant. Local councils, destination marketing organisations (DMOs), national parks and attractions are exploring collaboration opportunities with us to apply the findings of study two and help them to solve the local visitor flow challenges. 
To conclude, we've learnt the value of open research in the following two ways:  
Open research practices create new collaboration, both with academics and industry, and such open research practices and problem-driven studies (especially for the industry) ensure rigour and deliver research impact more effectively and accessibly.
The quality of teaching and learning is enhanced by embedding open research principles and practices. Students are more aware of the importance of transparency and accessibility of knowledge they have learnt, but also the knowledge they have created through group/team assignments.