---
press release
Published:
23 October 2023
Pioneering project aims to empower young people to become sustainability champions
Children are not just the sustainability champions of tomorrow but active contributors to shaping a greener future today, according to partners of a new venture, 'Sound of Biodiversity'.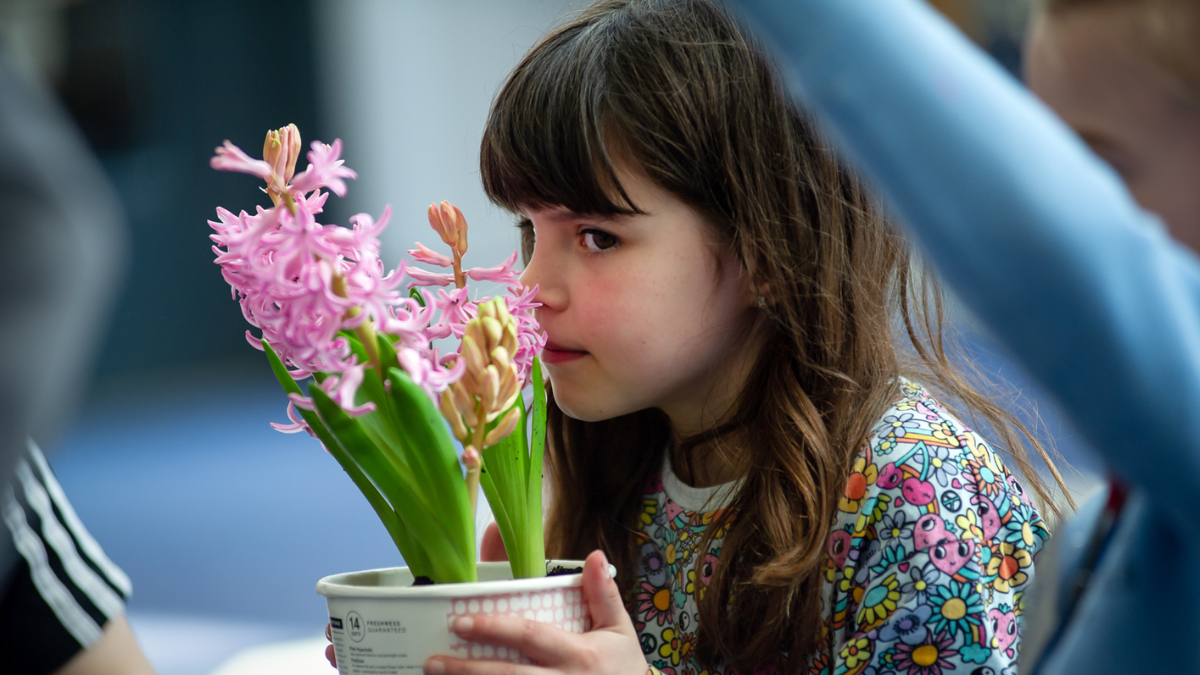 In a collaborative effort between the children's charity, Wonderseekers, the University of Surrey's Institute of Sustainability, and Winnall Primary School in Winchester, the project fosters mutual learning, where children will not only enhance their science enquiry skills but also conduct their own research to boost school biodiversity, guided by all three partners.
The project has been funded by Mindsets + Missions—a new learning and grants programme funded by UK Research and Innovation—which supports museums and science centres to engage underrepresented groups with knowledge, research, and innovation.
Throughout this academic year, the Sound of Biodiversity involves interactive exhibits, hands-on workshops, soundscaping projects, and collaborative events featuring science role models. Wonderseekers, who also run the hugely popular Winchester Science Centre, are regional leaders in creating fun, positive, people-led activities that are central to getting children and their families engaged in science from an early age. Winnall Primary School, situated near Winchester Science Centre, serves as the epicentre of this collaboration. Representing the Institute for Sustainability at the University of Surrey and its Environmental Psychology Research Group, Dr Sarah Payne brings substantial scientific expertise to the project. Her research focuses on the impact of sound on wellbeing.
Dr Payne says that children are the sustainability champions of the future; therefore, all children must get the opportunity to engage with and explore nature from a young age: 
"In a world struggling with pressing environmental crises, it is vitally important that we engage all sectors of society – regardless of financial circumstance – in scientific and environmental discussions.
"Through exploring external sounds around their school, neighbourhood, and surrounding natural environments, the children will learn how to create their own research projects and design sustainable infrastructure to improve their local soundscape for the benefit of both biodiversity and their wellbeing."
Nathalie Hinds, Head of Operations and Partnerships at the Institute for Sustainability at the University of Surrey, said: 
"I'm delighted this project is taking place and was pleased to introduce our strategic partners at Wonderseekers to Dr Sarah Payne. We have designed a project to empower children to get involved with the sustainability agenda. Wonderseekers' strategy 'For People and Planet 2030' is well aligned with the Institute, and this collaboration presents an exciting opportunity for our organisations to work together." 
Andy Keenan, Head of Engagement and Community Outreach at Wonderseekers, said: 
"At Wonderseekers, we want to help children develop strong connections with nature and grow their critical science enquiry skills. Our mission is to champion equity and empower young children to take action to address the biodiversity and climate crises. We're thrilled to be working with both the Institute of Sustainability and Winnall Primary School, and we can't wait to get started." 
The University of Surrey is a leading research institution that focuses on sustainability to deliver impacts that benefit society and help deal with the many challenges of climate change. Surrey is also committed to improving its resource efficiency on its campuses in Guildford and aspires to be a sector leader. It has set a commitment to be carbon neutral by 2030. In April, it was ranked 55th in the world by the Times Higher Education (THE) University Impact Rankings, which assesses more than 1,400 universities' performance against the United Nations' Sustainable Development Goals (SDGs).  
###  
Note to editors:  
Dr Sarah Payne is available for interview upon request.    
Contact the University of Surrey press office: mediarelations@surrey.ac.uk   
Featured Academics
---
Media Contacts
---
Georgie Gould
Media Officer (Faculty of Arts and Social Sciences)
Phone:
External Communications and PR team
Phone: +44 (0)1483 684380 / 688914 / 684378
Email: mediarelations@surrey.ac.uk
Out of hours: +44 (0)7773 479911