---
press release
Published:
16 January 2023
Strong link between gut bacteria and the development of Parkinson's disease identified
Parkinson's disease may start in the gut and spread to the brain, a new study from the University of Surrey suggests.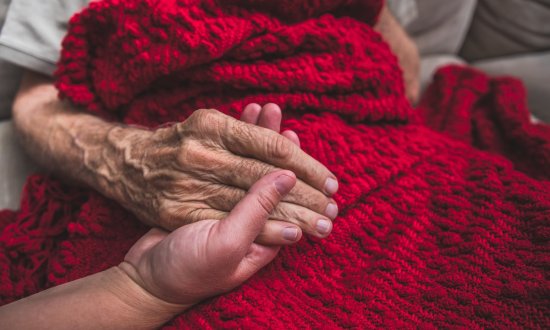 The study found that almost 30 percent of gut bacteria in those with Parkinson's differs from those without the disease, indicating a link between the two. In the largest study of its kind, researchers from the University of Surrey and the University of Alabama at Birmingham, investigated the role of gut bacteria in the development of Parkinson's disease, a condition in which parts of the brain become progressively damaged over many years.
Dr Ayse Demirkan, co-author of the study, Senior Lecturer in AI Multiomics for Health and Wellbeing at the University of Surrey and a member of the Surrey Institute for People-Centred AI, said:
"Impairments and deaths due to Parkinson's disease are increasing faster than any other neurological disorder worldwide, with diagnosed cases more than doubling in the last 25 years. This is very concerning as there is no known cure. However, the more we learn about the causes of the disease, the more informed we can be in developing new treatments and, eventually, a cure.
"Previous research in this field has indicated a possible link between gut bacteria and the disease; however, these studies have been small and used dated methodologies."
To investigate a link, 490 people with Parkinson's disease and 234 neurologically healthy people were recruited, each providing a stool sample and information about themselves, making the largest dataset of this kind to date. An in-depth analysis of their stool samples showed that bacteria, genes and biological pathways differs by more than 30 percent in those with Parkinson's compared to those who do not have the disease. For example, the bacterial species (Bifidobacterium dentium), which is known to cause anaerobic infections such as brain abscesses, were found to be elevated seven-fold in those with Parkinson's and a 7.5-fold reduction in the bacteria such as Roseburia intestinalis which is known to be inhabitant of healthy colons (constipation is a recognised symptom of Parkinson's) was also detected.
Interestingly, researchers also identified a cluster of bacteria (Escherichia coli, Klebsiella pneumonia and Klebsiella quasipneumoniae), which are known to cause infections, were elevated in those with Parkinson's.
Dr Ayse Demirkan, said:
"The make-up of the gut bacteria of those with Parkinson's consists of an overabundance of pathogens and bacteria that may prompt immune responses among multiple other mechanisms involving various bacterial metabolic pathways, showing us a complex facade of the disorder in the gut.
"However, our current research is not designed to answer whether the bacteria itself is the initial cause of the disease, some may also be a consequence of the disease, or may be even influenced by the genetic makeup of the individual."
This study was published in Nature Communications.
###
Notes to editors
---
Media Contacts
---
External Communications and PR team
Phone: +44 (0)1483 684380 / 688914 / 684378
Email: mediarelations@surrey.ac.uk
Out of hours: +44 (0)7773 479911