---
feature
Published:
04 December 2018
Students show their mettle on Professional Training placement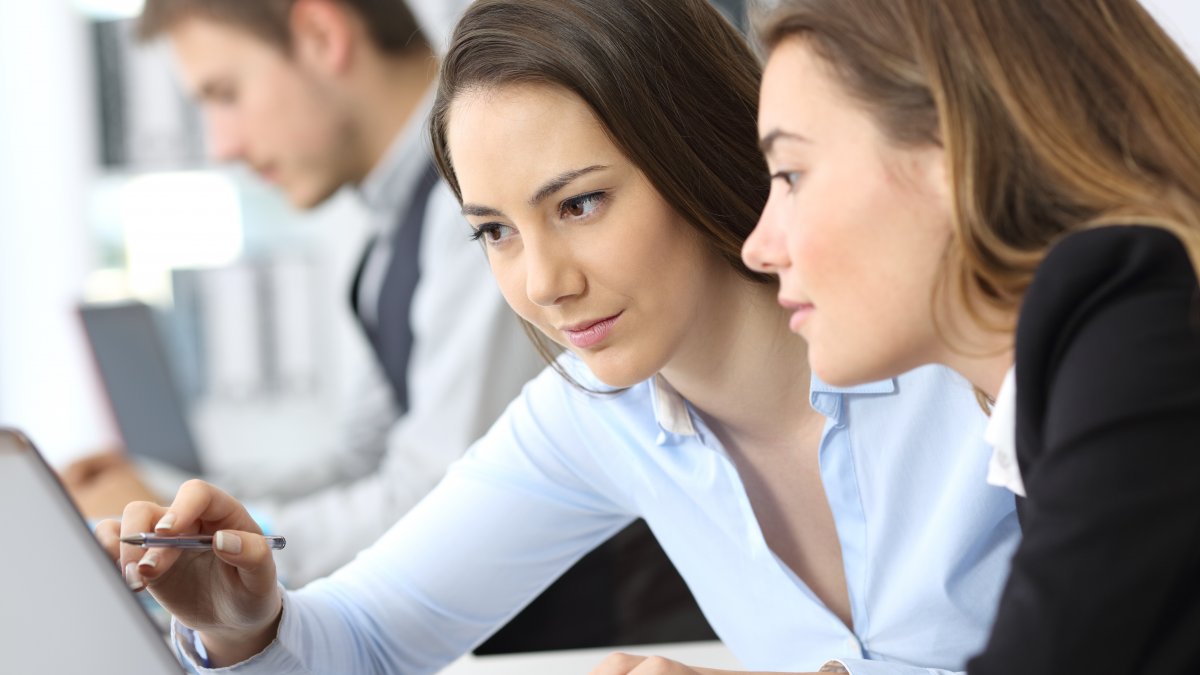 Students in the Department of Computer Science go on placement with a huge range of companies of all sizes, from large industrial or technology companies to consultancies to SMEs. Over the past two years, more than 80 different companies have taken Surrey placement students including IBM, Microsoft, Cisco, Morgan Stanley, Sky Plc, The Walt Disney Company, Consult Hyperion and Fivium.
Going on a Professional Training placement enables students to apply the skills they have learned at Surrey to real challenges, learning to work as part of a project team, liaise effectively with clients, and contribute to products which are used by hundreds of thousands of consumers. A significant proportion of students are offered a graduate job by their placement employer, enabling them to focus on their final year studies at Surrey without the pressure of the graduate recruitment cycle.
We caught up with some students who are currently on placement, or have now completed their year out and are back at Surrey for their final year, to hear about their Professional Training experience.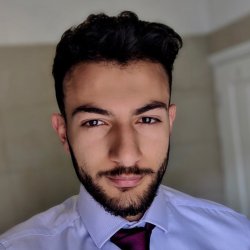 Mohammad Khoshkholgh
Sky Plc
"Being part of Europe's leading media company with over 23 million customers across the world has been an amazing opportunity for me. I'm based at Sky's main headquarters within its large Software Delivery department. This is an exciting, dynamic environment where I work as a DevOps Engineer alongside many talented systems and software engineers with vast skill sets.
"On placement I'm focusing on software development work where I can implement a lot of my own creativity into code and create useful scripts and programs that will be used within the Software Delivery infrastructure. Aside from big projects, I also get to cover a lot of Linux SysAdmin for configuration and also machine-generated Big Data intensive tasks using Splunk and implementing pipelines. This involves me branching out and getting involved with many different types of people, and learning new skills."
Enrique Lacal Bereslawski
IBM
"I chose to spend my placement at IBM because of the company's commitment to constantly innovate and find solutions to problems: their vision of developing a quantum computer is a good example of this.
"During my placement I was part of a team developing a server-side web framework for Swift called Kitura. I was given sole responsibility for a major project to design and develop a simple persistence API enabling users to connect to a database. I'm really proud of building a solution from scratch which was then released on the market.
"I learned an enormous amount of technical knowledge in my area but I believe that the soft skills I acquired are even more important. By working in a team on a day-to-day basis, I increased my teamworking, communication and presentation skills."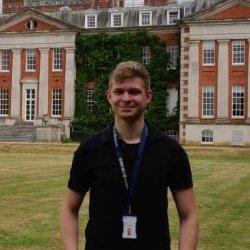 Vasily Shcherbinin
IBM
"I worked in the IBM Messaging Department at the IBM Hursley Lab, the biggest software laboratory in Europe. I was in one of three technical support teams for IBM MQ, a product that's used by large companies to transfer information from storehouses to websites – handling around 14.4 million transactions a day – and is present in more than 90 per cent of the world's top 100 banks.
"My responsibilities included responding to customer requests for assistance, solving code defects, executing servicing tasks, and developing and maintaining tooling. I also had the opportunity to work directly with customers to resolve problems with the product, recreating customer scenarios in the lab. Outside of my main role, I took part in several projects with colleagues such as the 'Call for Code' initiative – a competition for the best use of technology to improve post-disaster relief and disaster preparedness.
"During my placement I helped over 100 customers, working with 47 companies from 17 different countries. I've significantly improved my skills in programming languages such as C, Java and Bash, not just in terms of coding, but also learning to refactor and develop clean, maintainable code."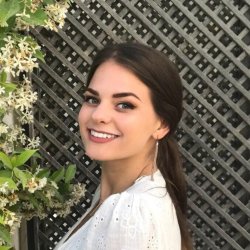 Crista Smith
Expedia Group
"I love travel and working so Expedia was a natural choice of placement for me. Also, the company gave a presentation at Surrey which I was really impressed by: the culture and employees seemed like a great fit for me.
"On placement, my daily tasks included designing, writing and testing features for Expedia's website, but there was also lots of opportunity to get involved with new things such as project management and recruitment. I even ran my own outreach event for women in technology.
"During my placement I learned new languages and concepts and got to use cutting edge technologies, while also developing my soft skills such as professionalism, teamwork and problem solving.
"My proudest achievement was being offered two graduate roles – one from each brand I worked in during my year with Expedia. This not only gave me confidence that my work was of a good standard but also means that I can look forward to returning to the company when I graduate."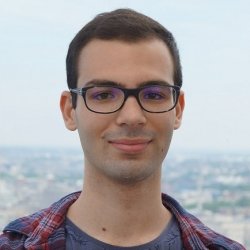 Todor Ilivanov
Expedia Group
"Since I'm passionate about both technology and travel, I decided that spending my placement at Expedia as a software developer would be a great start to my professional career.
"Our team of ten software developers specialises in search engine marketing, with the aim of building systems which improve the booking experience for customers. One of the projects I've worked on has focused on maximising the relevance of the first page the customer sees after clicking on an ad.
Overall I've vastly improved my existing technical skills as well as gaining many new ones, and I've learned how to write clean, production-quality code. I'm thrilled that users are already interacting with code I've written."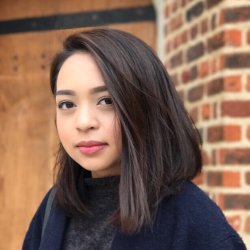 Krystelle Gomez
Consult Hyperion
"Consult Hyperion interested me because it is a consultancy with extensive expertise in transaction technology: the company is closely involved with the development of technology that people use every single day, which I found fascinating.
"My primary role as a junior tester/developer was testing various payment applications on contactless terminals, which involved running large numbers of test scripts to analyse and report the results. I also contributed to the testing of a large-scale software project involving a new payment-related android application, as well as maintaining and developing the company's risk analysis web application and fire logging system.
"The experience I've gained over 14 months has given me more understanding of the whole field of computer science and first-hand experience in a professional environment. At the beginning of the placement year I was given a lot of guidance on each aspect of my role but as the year progressed, I was able to use my initiative to find a solution when I encountered a problem, taking projects from start to completion independently and efficiently."
Balraj Singh Panesar
Accenture
"In choosing where to go, I liked the fact that Accenture constantly strives towards the future and also, as a large company, gives you the opportunity to experience different roles during your placement. For example although my current role is software engineer, I'm also working on three different projects as a technology consultant, and have the option of moving to a role in testing/coding later on if I want to.
"Since starting my placement I've had the chance to work with contracts, engage with the tech team and client, and visit client sites (including travelling to Edinburgh during my very first week). I've gained an insight into the consulting process, and will shortly be taking over a project as lead project manager."
Ksenia Budykho
Xceptor
"I decided to spend my placement at Xceptor because it focuses on an area I'm interested in (intelligent automation) and, since it's a relatively small company, I felt I would gain more personal experience and guidance than I would in one of the larger companies.
"In my role as junior software developer I worked within a team to carry out continuous improvements to Xceptor's product. My main focus was the backend code but I also had opportunities to work face-to-face with clients. During my time with the company I developed and implemented a new feature, worked on a client project to deliver a proof-of-concept, and revamped a legacy product component so that it could be released to clients.
"I've definitely gained immense confidence in my programming abilities. I'm proud that I got to make worthwhile contributions to the Xceptor product."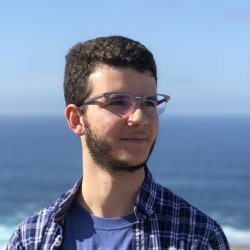 Luis Adán Saavedra del Toro
AGT International, Germany
"Since August 2018 I've been working at AGT International's office in Darmstadt, Germany. I work in the research department on a project called IoTCrawler which focuses on creating a search engine for Internet of Things devices (often described as a 'Google for the Internet of Things'). This is a major project which involves collaboration with a number of European companies and universities including Surrey.
"My role so far has included conducting hands-on research, documenting findings, and developing prototypes and demonstrators for the project. I've had the opportunity to build on the technical skills I've gained at Surrey and learn about the semantic web, Amazon web services and Amazon Alexa, Docker, and web development frameworks such as React.
"I'm really pleased with the demonstrator I've succeeded in developing, and so is my supervisor: we are about to attend ICT 2018 in Vienna to showcase the demo, which will be an incredible opportunity to meet the rest of the project partners and show them my work so far."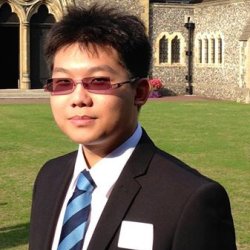 Brian Tong
Gold-i Ltd
I'm currently working in a marketing role at Gold-i Ltd, a software developer company for retail brokers. I'm responsible for the creative side of the company, and producing content that is marketed to clients. Having a technical background has been incredibly helpful in helping me to quickly learn and adapt to the company's software as well as understanding the products we're selling. It has also allowed me to get involved in the development and maintenance of Gold-i's website and databases.
One of the advantages of working for an SME like Gold-i is how close the other departments are. Everyone knows each other, and it just feels like a small family.