---
press release
Published:
20 October 2022
Surrey academic to join new £2 million research consortium to tackle monkeypox outbreak
Leading virologist and poxvirus expert, Dr Carlos Maluquer de Motes, is set to be a part of a new £2 million research consortium focused on understanding and tackling the recent outbreak of monkeypox.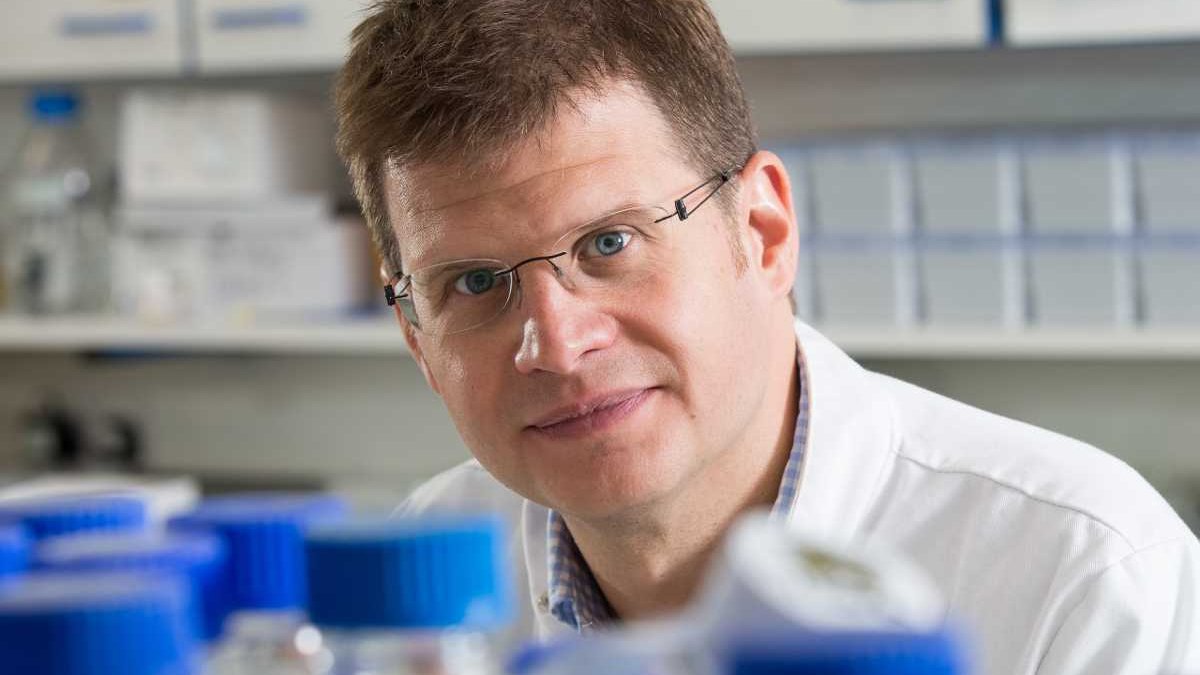 The new consortium, made possible by funding from the Biotechnology and Biosciences Research Council (BBSRC) and the Medical Research Council (MRC), will be made up of prominent researchers from 12 institutions across the UK who will work to develop new lateral flow and LAMP tests, and identify potential control measures to reduce the spread of the virus.
The teams will also strive to learn more about monkeypox and how it is evolving. It will also investigate the effectiveness of the smallpox vaccine in up to 200 individuals.
Dr Maluquer de Motes, Reader in Molecular Virology at the University of Surrey, said:
"In recent years, there has been an unprecedented rise in zoonotic viruses, and it is important that consortia like this exist to bring together researchers with different expertise. Having worked with this group of viruses for more than 10 years, my team and I will contribute a wealth of knowledge and know-how to help address the many needs that the recent outbreak of monkeypox in the UK and globally has exposed, including the need to understand its transmission and biology, and develop rapid diagnostic tools that can tackle its spread."
The Pirbright Institute and the MRC-University of Glasgow Centre for Virus Research will lead the consortium.
Through his work in the consortium, Dr Maluquer de Motes will investigate immune barriers to infection and help to develop new diagnostic tools to detect the presence of the virus earlier.
Currently, monkeypox is only suspected when lesions/vesicles appear and are confirmed by conventional PCR tests carried out in accredited laboratories.  
Professor Bryan Charleston, co-lead from The Pirbright Institute, said:
"The implications of the current monkeypox outbreak are huge. As well as tackling the current outbreak, we also need to be fully prepared for the next outbreak because, worldwide, there's a huge reservoir of infection. One of the key ways we can do this is to develop rapid tests, which are very important to help clinicians on the front line to manage the disease."
Monkeypox is a rare infection most commonly found in west or central Africa. However, since May 2022, monkeypox cases and clusters have been identified in non-endemic areas for the first time, with the World Health Organization reporting more than 66,000 confirmed cases in over 100 countries and territories as of October 2022.
This consortium has been made possible thanks to funding from the Biotechnology and Biosciences Research Council (BBSRC) and the Medical Research Council (MRC), both part of UK Research and Innovation.
Featured Academics
---
Media Contacts
---
External Communications and PR team
Phone: +44 (0)1483 684380 / 688914 / 684378
Email: mediarelations@surrey.ac.uk
Out of hours: +44 (0)7773 479911