---
press release
Published:
29 January 2020
Surrey project wins UK-Philippines Newton Prize
A University of Surrey project that aims to convert waste water into nutrient rich fertiliser is leading the way on improving the health and prosperity of rapidly urbanising areas in the Philippines and Southeast Asia.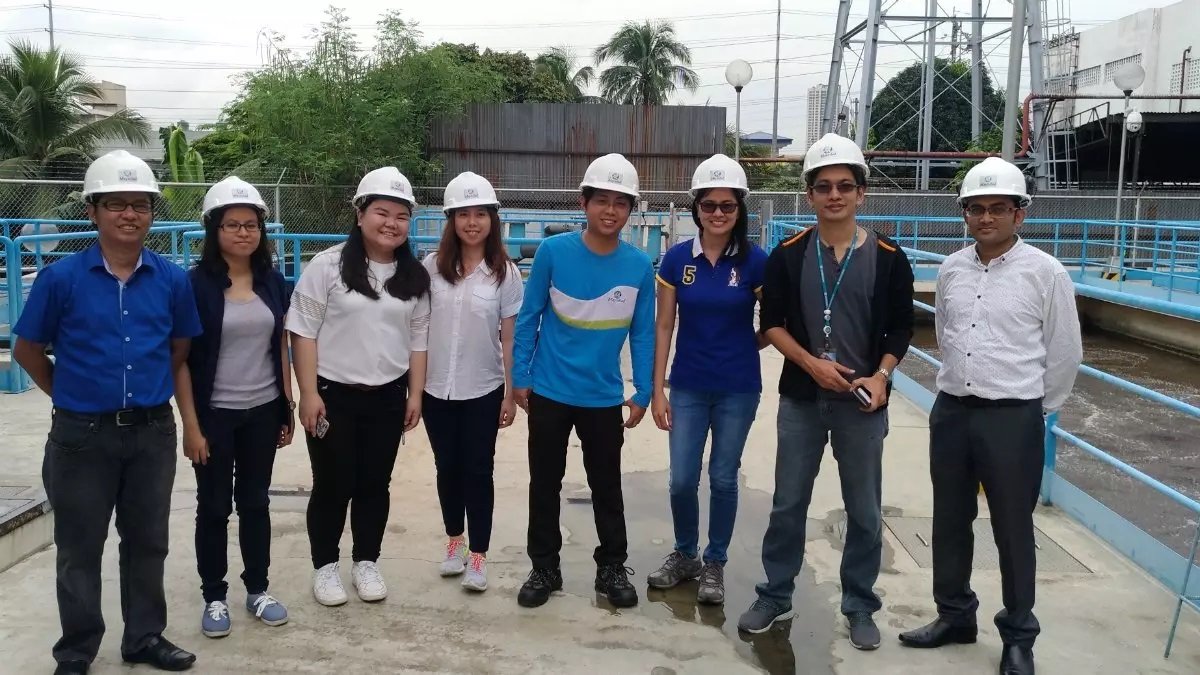 The Newton Prize is an annual £1 million fund developed to showcase how UK science and innovation partnerships are helping to solve global development challenges. The Newton Prize also incentivises researchers and innovators to participate in the Newton Fund as partners with the UK to work on the most important challenges facing developing countries such as poverty, gender equality and affordable and clean energy.
In the metropolitan Manila region in the Philippines, 75 per cent of sewage flows untreated directly into natural water bodies, causing severe water pollution and adversely impacting people's health and local economy.
The Water-Energy-Nutrient Nexus in the Cities of the Future project, led by the University of Surrey and De La Salle University, Philippines and their cross UK-Philippines team, has created a solution to convert wastewater into fertiliser. Working with local industry partner Maynilad Water Services Inc., the research team were able to show using data analysis that almost 5 million kilos of phosphate from sewage can be recovered from a single zone in the region for use as fertiliser. If extended to the whole of metropolitan Manila this could result in increasing recovery to over 620 million kilos.
Agri-businesses are keen to see how the project develops; replicating the approach in other Southeast Asian countries could have a massive impact on supplying the global demand for phosphorous fertiliser. This in turn would help to improve agricultural practices and support sustainable food production.
The success of the project in improving sanitation and providing clean water will have both economic and social benefits, improving the health of the population, creating jobs and providing encouragement and motivation for other cities in the Philippines to invest in sanitation for all.
Dr Devendra Saroj, Project Lead and Senior Lecturer and Head of the Centre for Environmental Health and Engineering (CEHE) at the University of Surrey, said: "Access to clean water and sanitation is a human right and our project is about making sure that applies to parts of our planet that are less fortunate than others."
"We are delighted to have been awarded this prestigious prize and we look forward to working with industry to extend the impact of our research."
Professor David Sampson, Vice-Provost, Research and Innovation, at the University of Surrey, said: "I congratulate Dr Saroj and his research team on this milestone. The aims of his project fit squarely with our ambitions: for research and innovation at Surrey to shape the future of our planet and make a lasting and positive impact on people's lives. I wish Dr Saroj and his project team every success."
The Newton Prize is part of the Newton Fund. The Newton Fund builds research and innovation partnerships with 17 partner countries to support their economic development and social welfare, and to develop their research and innovation capacity for long-term sustainable growth. It has a total UK Government investment of £735 million up until 2021, with matched resources from the partner countries.
Media Contacts
---
External Communications and PR team
Phone: +44 (0)1483 684380 / 688914 / 684378
Email: mediarelations@surrey.ac.uk
Out of hours: +44 (0)7773 479911