---
news
Published:
15 September 2020
Surrey research on mitigating air pollution hits South America
A brochure to help UK schools tackle air pollution, which was developed in the University's Global Centre for Clean Air Research (GCARE), has extended its international reach by being translated and published in Brazil and Colombia.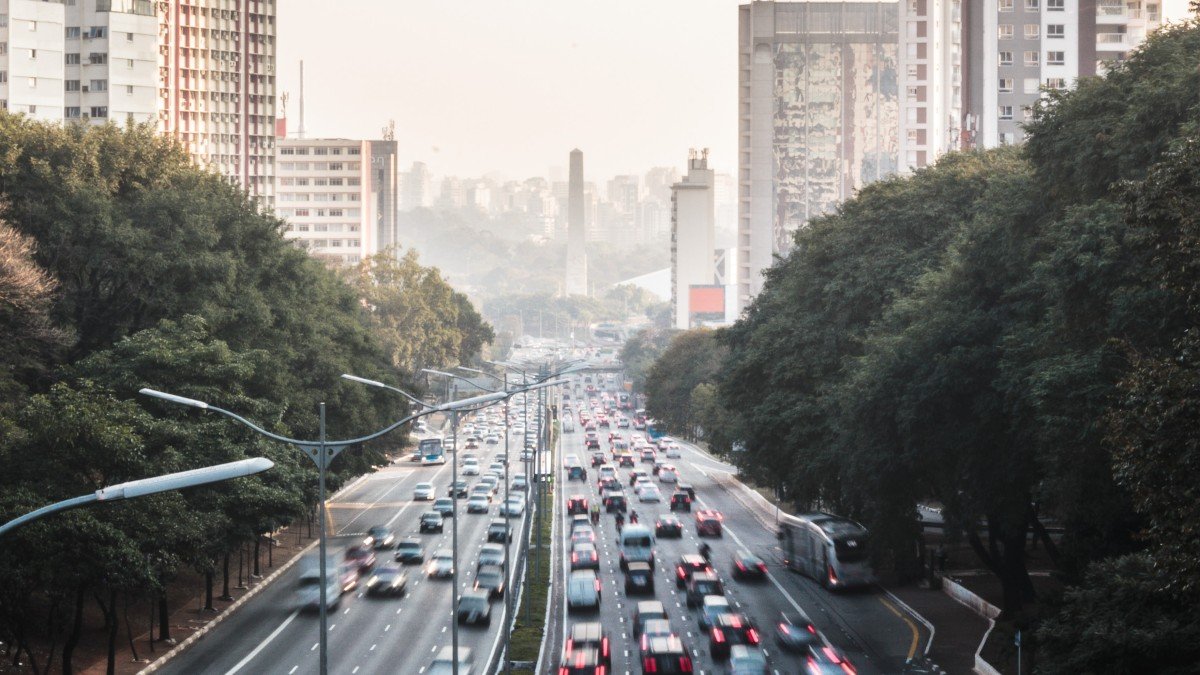 "In June, we published the booklet, Mitigating Exposure to Traffic Pollution in and around Schools: Guidance for Children, Schools and Local Communities," says Professor Prashant Kumar, Director of GCARE at Surrey. "It outlines 10 easy-to-implement recommendations that schools and communities can follow to improve the quality of the air that children breathe in and around schools."
A month later, the booklet was published in China and now, thanks partners at academic institutions in South America, it will reach new audiences.
Brazil
"We've been working with Prashant for many years," reveals Professor Maria de Fatima Andrade, a lecturer at Brazil's University of Sao Paola, who also works on the Climate and Economy project in Sao Paulo Municipality. "There are many studies related to the impact of air pollution on human health, and they all indicate that the most harm is placed on children and the elderly.  
"But these studies and their recommendations are not translated into the language of the schools and the children. This booklet, however, is.
"At the moment, we're involved in a project with the Municipality of Sao Paulo to improve conditions in the schools, the neighbourhood and inside the classroom.
"The version of this brochure in Portuguese (PDF) will make a large impact. It will be shared through Non-Governmental Organisations and governmental secretaries involved with environment and education."
Colombia
Professor Nestor Rojas of the National University of Colombia, Bogotá, echoes these sentiments.
"Air pollution research is usually conducted to reduce its effects on health and improve people's quality of life," says Nestor. "However, results are normally in the form of research papers and, sometimes, reports for decision makers. This means many people don't have a clear idea of how to apply them to their everyday life.
"In contrast, this guidance has been carefully designed to be used by schools, children and communities, based on state-of-the-art research evidence.
"We aim to reach as many schools in Colombia as possible, starting with large cities such as Bogota, Medellin and Barranquilla, then moving to smaller cities.
"I'm positive it will have a large impact. The guidance in Spanish (PDF) is an excellent tool to create awareness of the air pollution issues in and around schools. At the same time, it gives schools and communities the right information to make informed decisions and effectively reduce children's exposure."
Significant impact
Professor Paul Smith, Executive Dean of the Faculty of Engineering and Physical Sciences, added: "GCARE acts as a focal point for collaboration on a topic of great importance to all of us – air quality. Not only does the work in the Centre lead to major national and international projects with high quality scholarly outputs, there is also significant impact.
"The brochure for schools was developed for use in the UK initially. But through work with international partners worldwide, this is now being placed in different country contexts, of which Brazil and Colombia are two. It's really exciting to see the reach of the work extended in this way."
The guidance brochure is available to download in different languages – English, Chinese (PDF), Portuguese (PDF) and Spanish (PDF). Releases in Asia, Africa and the Middle-East are currently in progress.
Find out more about studying at Surrey's Department of Civil and Environmental Engineering.