---
press release
Surrey staff show community spirit
Staff from the University of Surrey ventured out of the office last week to volunteer in a variety of community projects and charities across Guildford.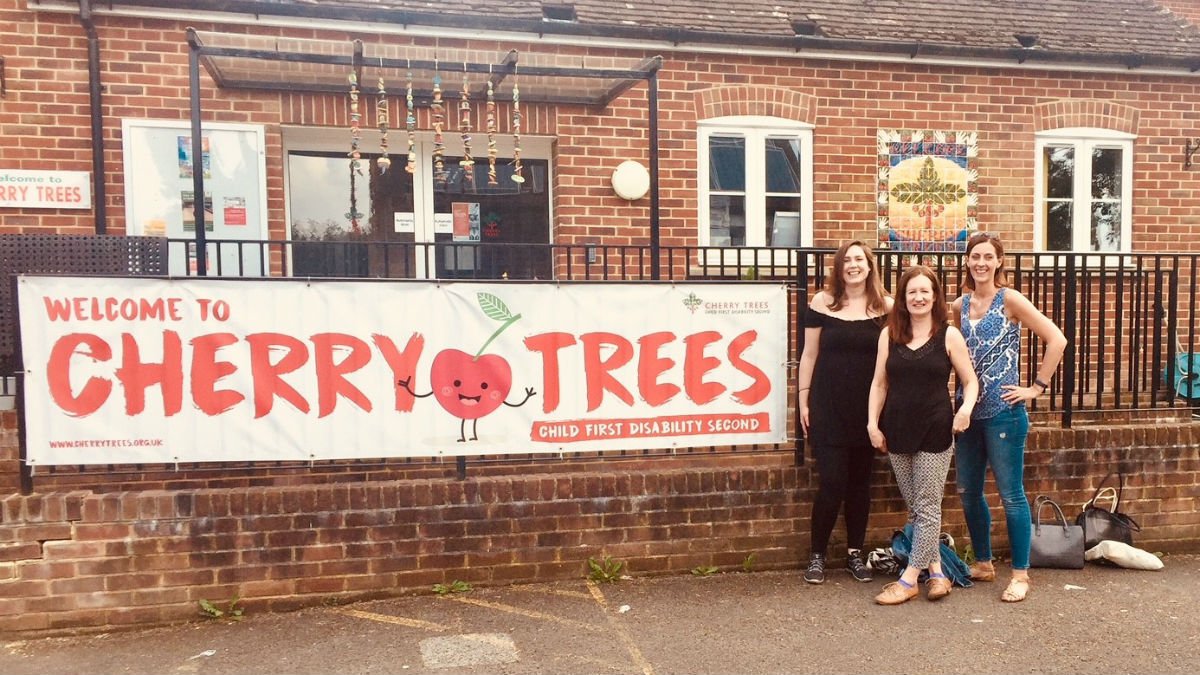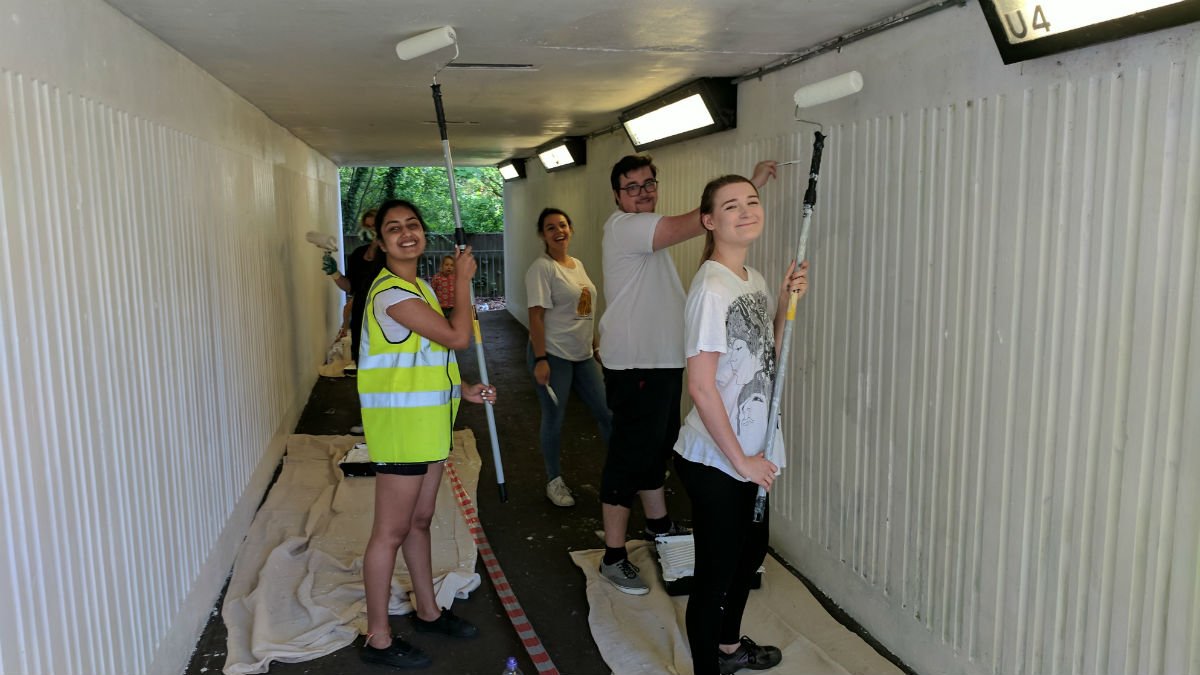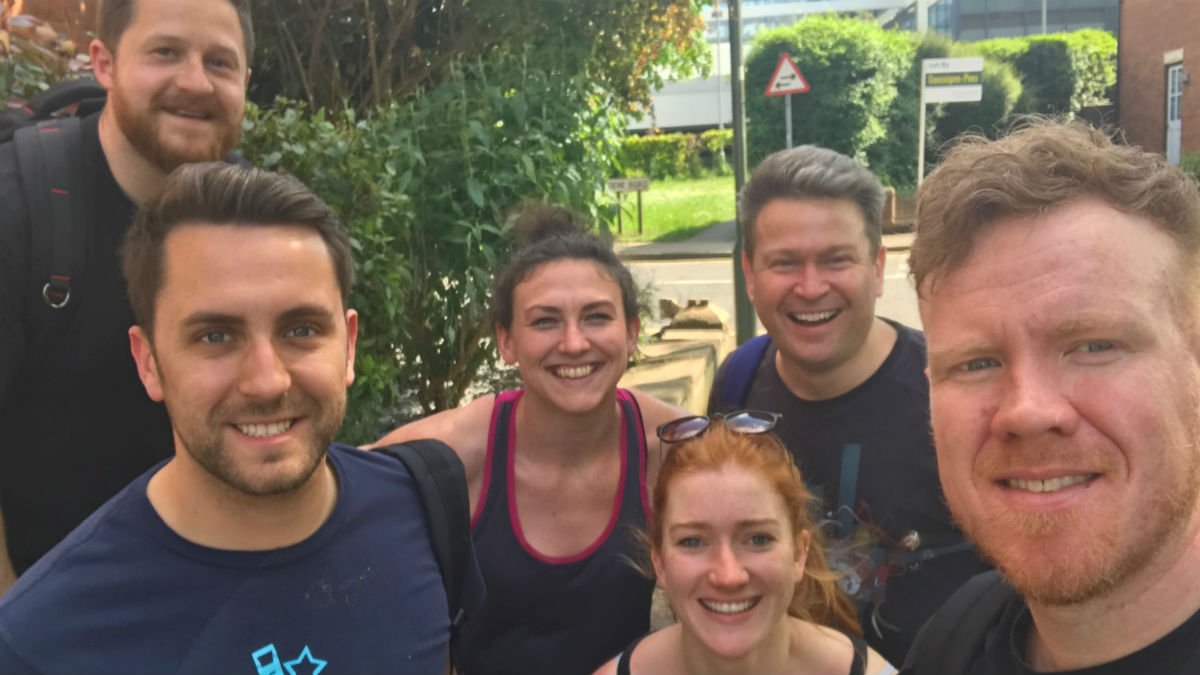 More than 70 staff from across the Marketing, Recruitment, Admissions and Communications (MRAC) department enjoyed a variety of volunteering tasks from 8 – 11 May. Tasks included litter picking in North West Guildford, arts and crafts with residents at the Park Barn Centre, and helping in Phyllis Tuckwell charity shops.
Surrey staff are certainly no strangers to hard work and really got stuck in to their tasks, despite the unusually warm weather! On Tuesday 8 May volunteers spent the day clearing and sorting out the store room at Cherry Trees, a charity offering short breaks to young people with disabilities. Jill Cook, Head of Fundraising and Charity at Cherry Trees said: "Thank you very much. We are still walking in there and being amazed at the floor space!"
Everyone at SeeAbility Denecroft is extremely grateful for the gift of their time.
Jacqueline Gensmantel, Volunteer Coordinator - SeeAbility
On Wednesday 9 May volunteers helped out in the garden at SeeAbility in Denecroft, a charity that supports people with sight loss and multiple disabilities. Jacqueline Gensmantel, Volunteer Co-ordinator at SeeAbility, said: "The team have worked extremely hard and I hope have had a good time.
In a similar community engagement initiative, the Student Life Mentor team over in Student Services also spent Thursday 10 May painting the Greville Road underpass in Park Barn and the transformation was fantastic. Paint was funded by Project Aspire at Guildford Borough Council and initiative leader Counsellor Iseult Roche also came along to show her support.
It wasn't just the community who benefited from all the hard work though, staff also found volunteering incredibly rewarding. Jon Gunn, Corporate Marketing Manager, volunteered at SeeAbility and said: "It was a fun and rewarding day. Community volunteers work incredibly hard as a team and make a real difference to the lives of those they support which is inspiring to see."
The University of Surrey is proud of its strong links with the local community and staff and students are always happy to engage further to help make a difference. Dedicating time and effort to such worthy projects and charities in Guildford further strengthens the existing partnerships the university already has, as well as creating some new ones along the way.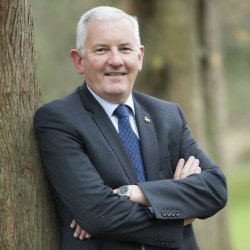 Greg Melly
Greg Melly, Senior Vice-President, Advancement and Community at the University of Surrey, said: "We are passionate about giving back to our hometown of Guildford. The range of volunteering that our staff have taken part in this week shows our commitment to being active and enthusiastic members of our local community. We hope that both the organisations involved and our volunteers really enjoyed the experience."
Featured Academics
---
Media Contacts
---
External Communications and PR team
Phone: +44 (0)1483 684380 / 688914 / 684378
Email: mediarelations@surrey.ac.uk
Out of hours: +44 (0)7773 479911