---
news
Surrey students aim high at international unmanned aircraft competition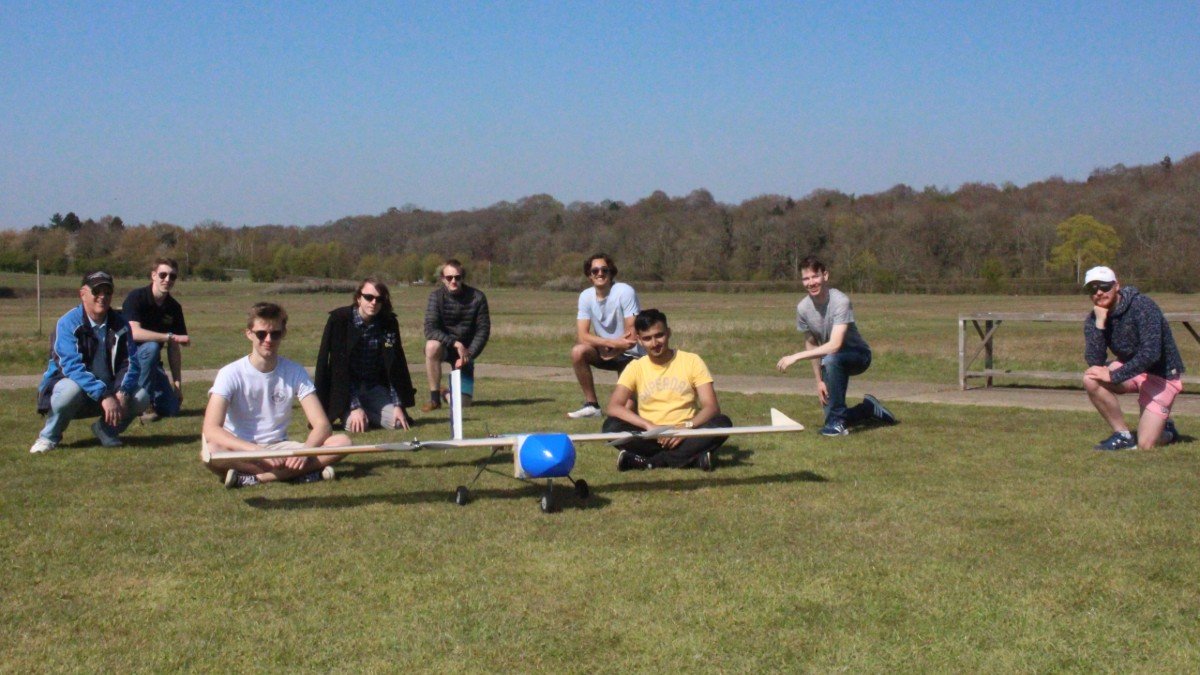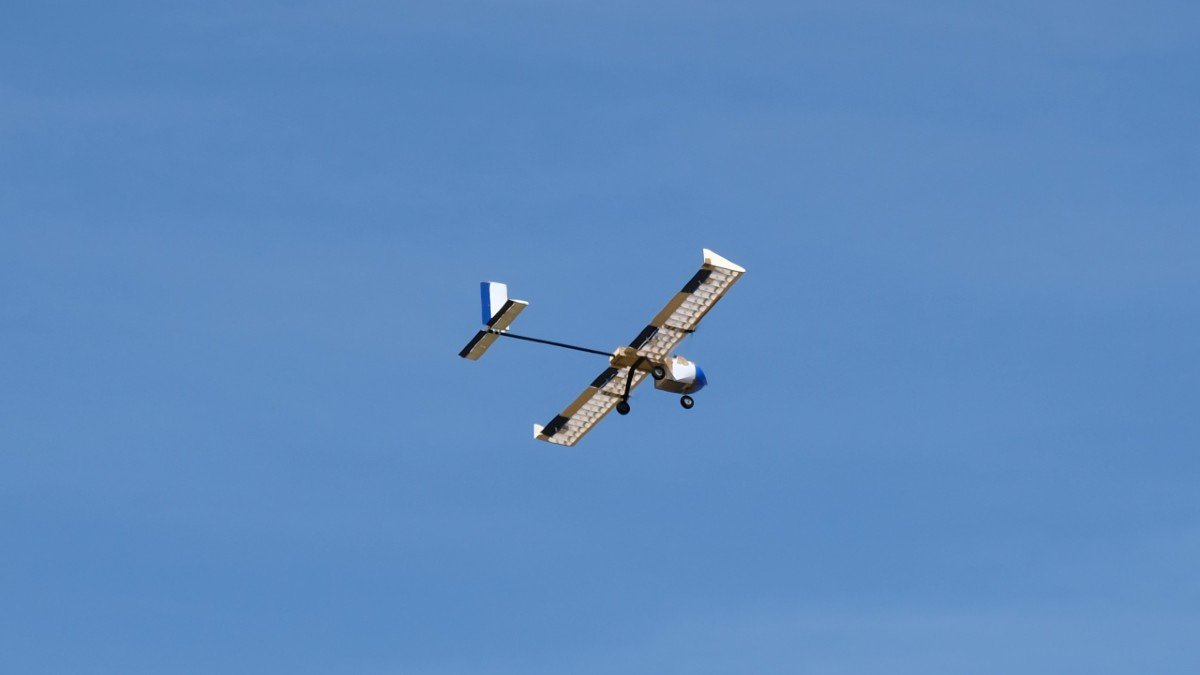 The annual event, run by the Institute of Mechanical Engineers, sees university teams from the UK, India, Pakistan and Denmark compete against one another. The goal: to design, build and test the best unmanned autonomous aircraft capable of delivering supplies to remote areas.
And the 18-strong Team Peryton from Surrey, led by third-year undergraduates Oliver Gent, Saurav Tiwari, Jonathan Foster and Arthur Knijff, reckon they could fly away with honours.
International competition
The Surrey entry is a formidable-looking aircraft with a 2.5m wingspan. Powered by lithium ion batteries with two 1.5kw motors, it can take off and accelerate vertically with no payload and can fly for 15 minutes.
"We stand a chance of winning," says Oliver. "The aircraft we've created flies nicely and it carries the maximum payload allowed. It's now about fine-tuning the avionics and automated systems. At the moment, we're flying it with a controller, but it needs to take off and fly on its own at the competition."
"Performance-wise we're looking pretty good," agrees Saurav. "Our glide, fly, take-off and landings are all functioning well. But it has to be perfect on the competition's live test days."
These live test days are held on 14-15 July at the National Centre of the British Model Flying Association at Buckminster in Lincolnshire. This venue will see the international field take to the aerodrome and compete for the top prize.
Training for industry 
The project, however, isn't just about winning the competition. There's a serious educational element, too.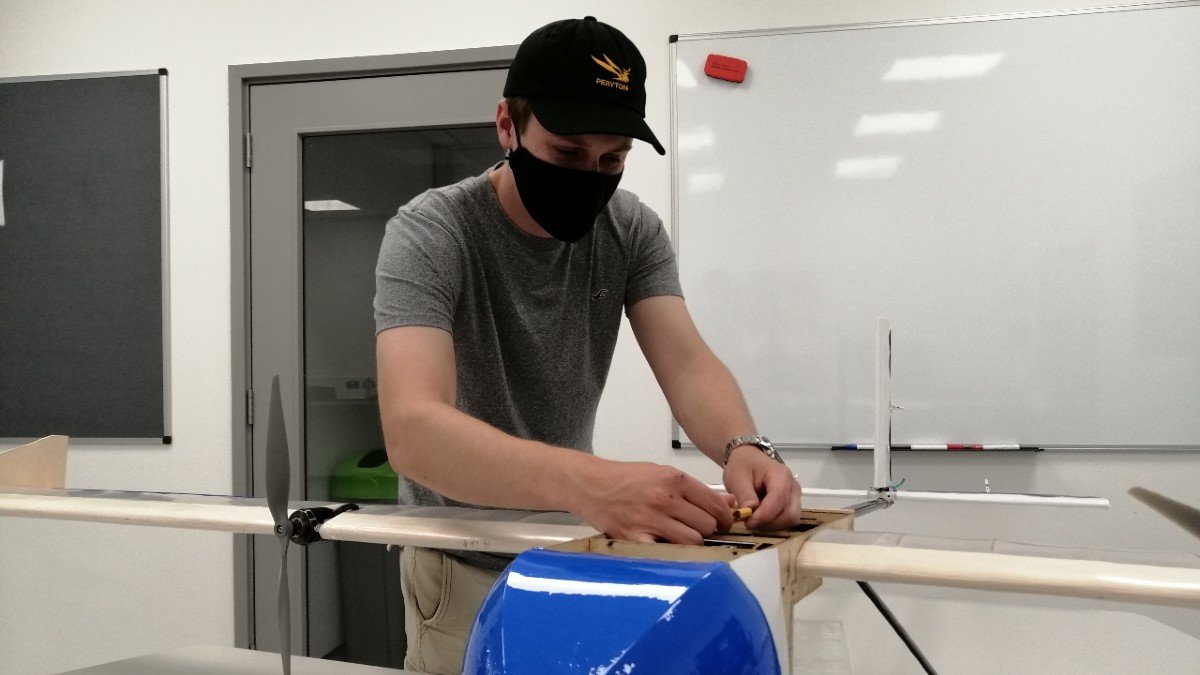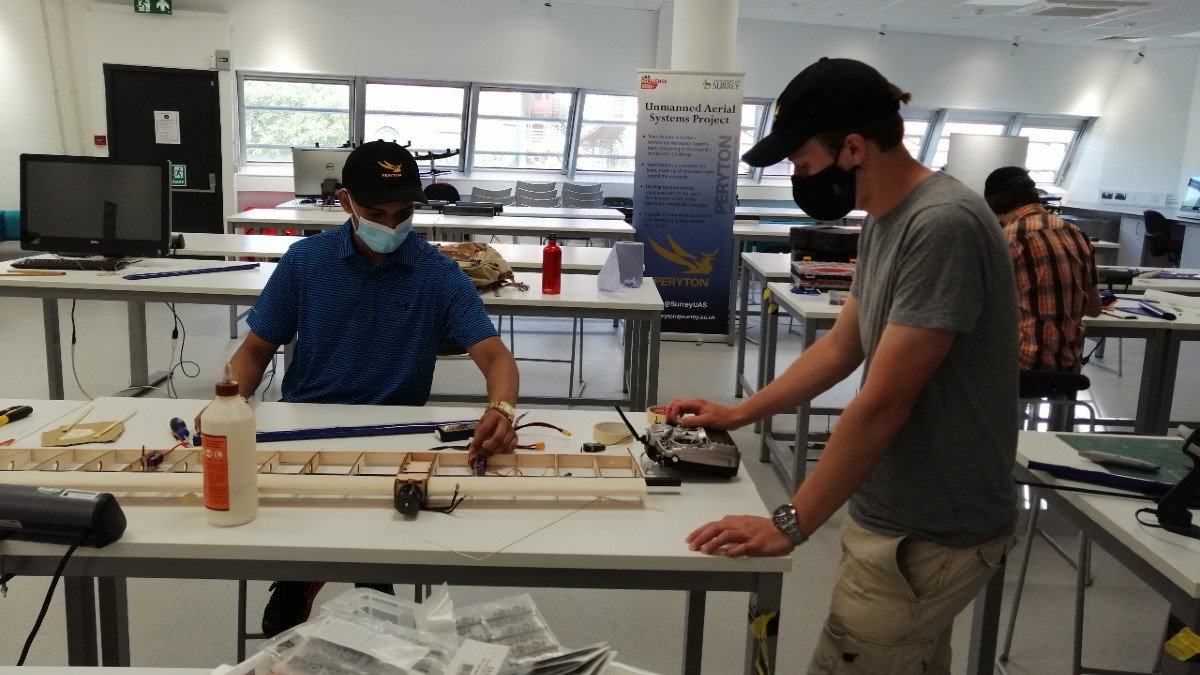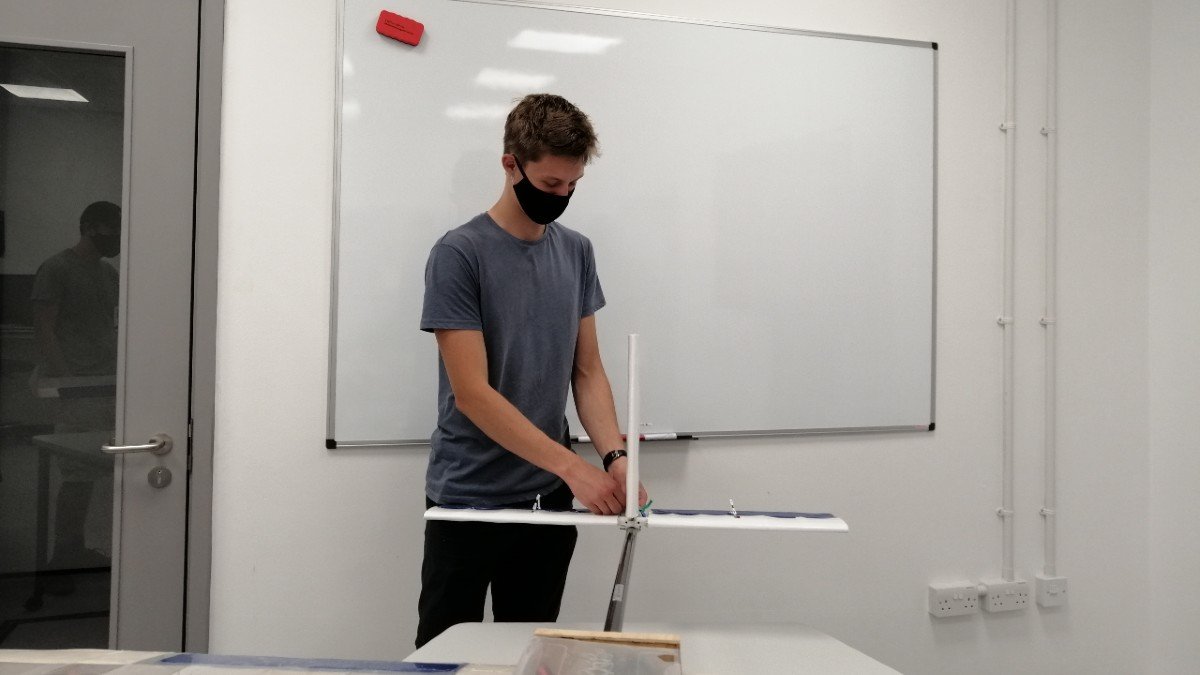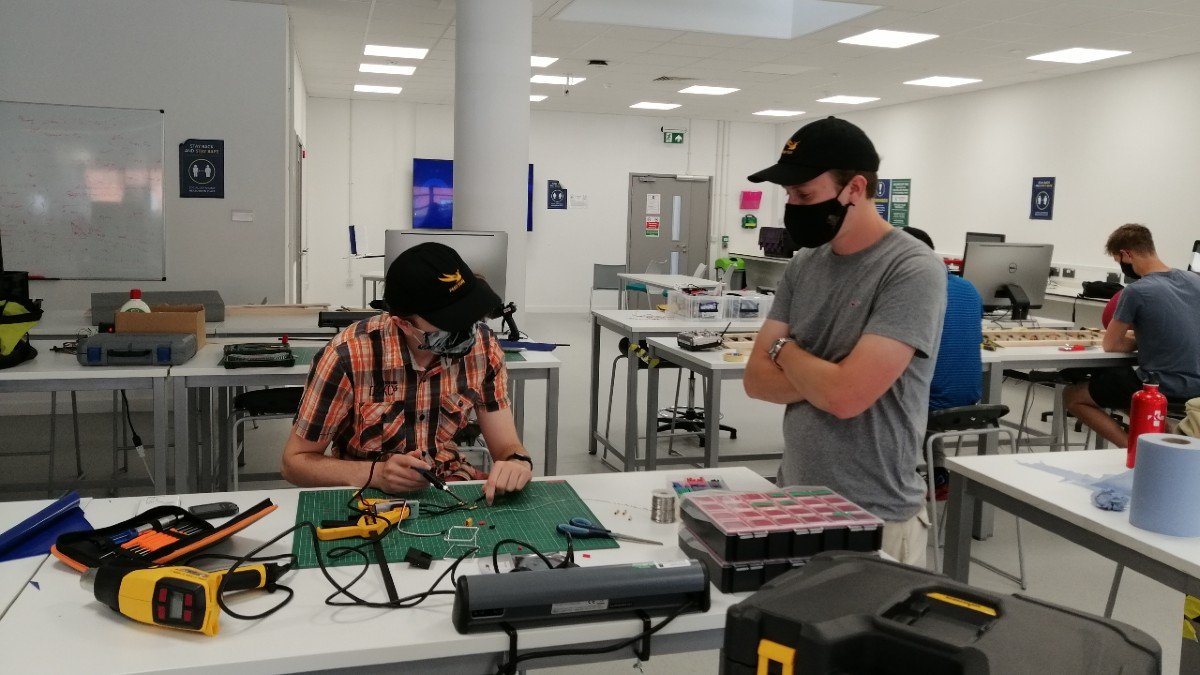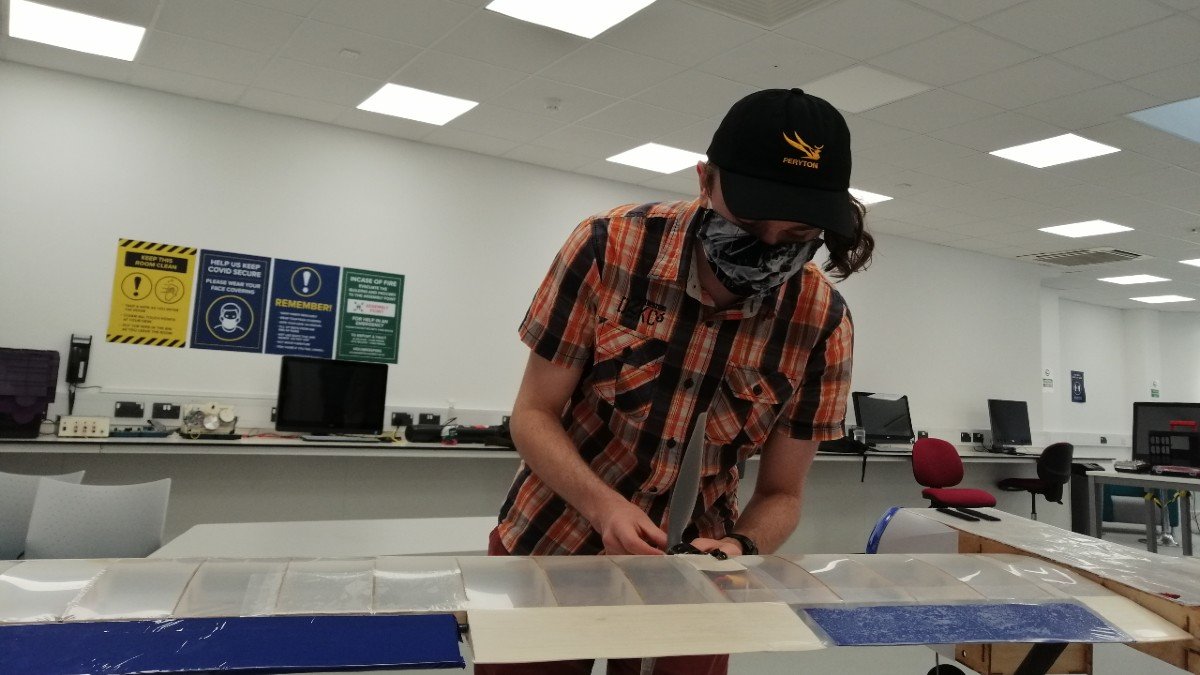 "We all chose to do this as part of the Design Project element of our degrees in Year 3," explains Jonathan. "The UAS Challenge is obviously great fun, but taking on a task like this means we get to study, design and build unmanned aerial vehicles – or UAVs – in greater depth. We can also approach our lecturers to seek advice and get feedback, so that means we gain a deeper understanding of this side of aeronautical engineering."
"It also provides good experience of actually working in a team, which is essential in industry," adds Arthur. "It helps prepare us for taking a concept and moving it from theory to reality, making design compromises and improvements along the way.
"To do this, we initially split into several different groups who all had various specialisms. These went off to design different sections of the machine.
"Then we came back together to refine or reject the various suggestions because one element can either make or break an aircraft."
Future plans
Oliver, Saurav and Jonathan are all keen to continue working in the field of UAVs.
"Pardon the pun, but it's an area that's really taking off," says Jonathan.
Oliver adds: "At some point in the next 10-20 years, we'll be seeing UAVs on a daily basis. They have all sorts of beneficial applications, such as monitoring disaster zones and mapping areas of deforestation."
"There's also an emerging market where 'pseudo-satellite' UAVs can replace low-altitude satellites for communication," comments Saurav. "These have obvious military applications, but our main goal is delivering humanitarian aid."
Arthur, meanwhile, as the sole mechanical engineer in a team of aerospace students, admits he's found the project fascinating.
"I'd consider a career in aerospace engineering," he says. "I've always found it interesting but even more so now. It's certainly opened up that whole area as a potential career avenue."
Valuable experience and skills
Credit: University of Surrey