---
news
Three new honorary graduates welcomed
Surrey has awarded three honorary doctorates at its July degree ceremonies that recognise outstanding contributions to the arts, business and international politics.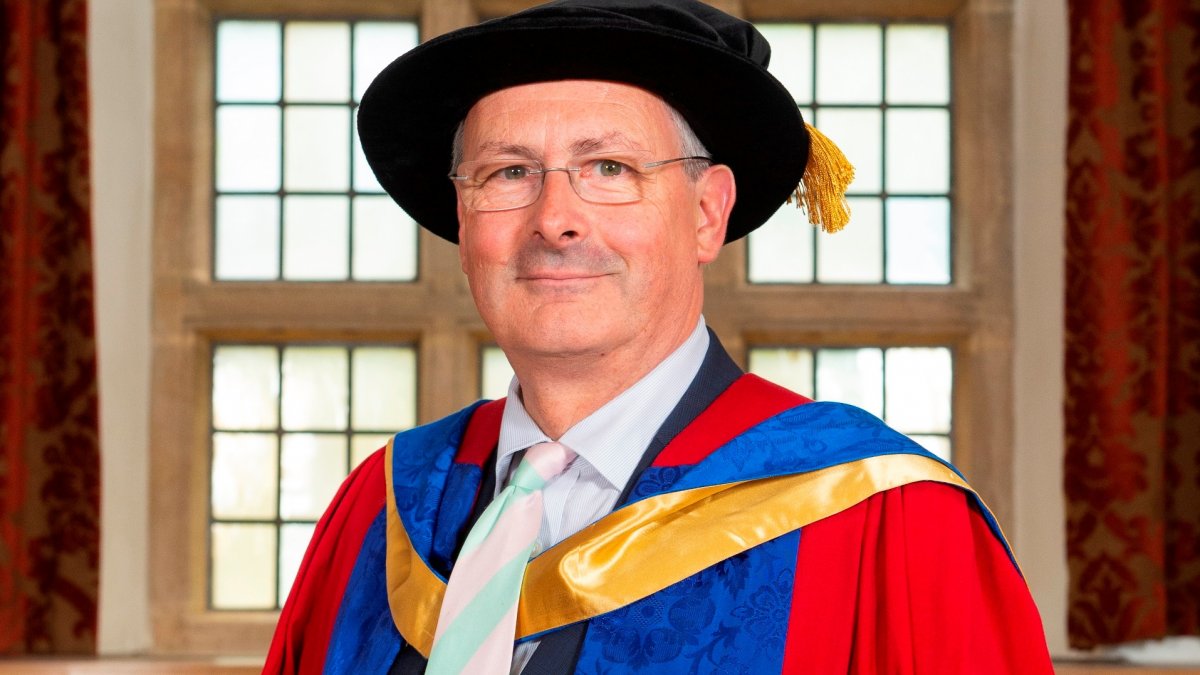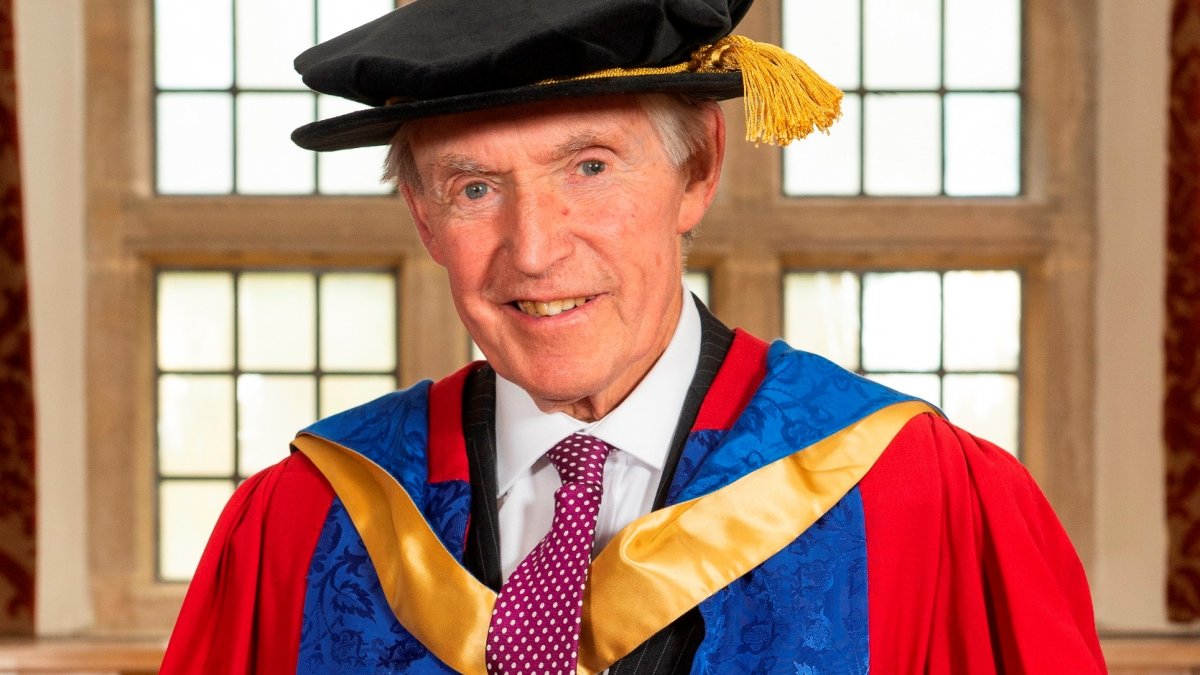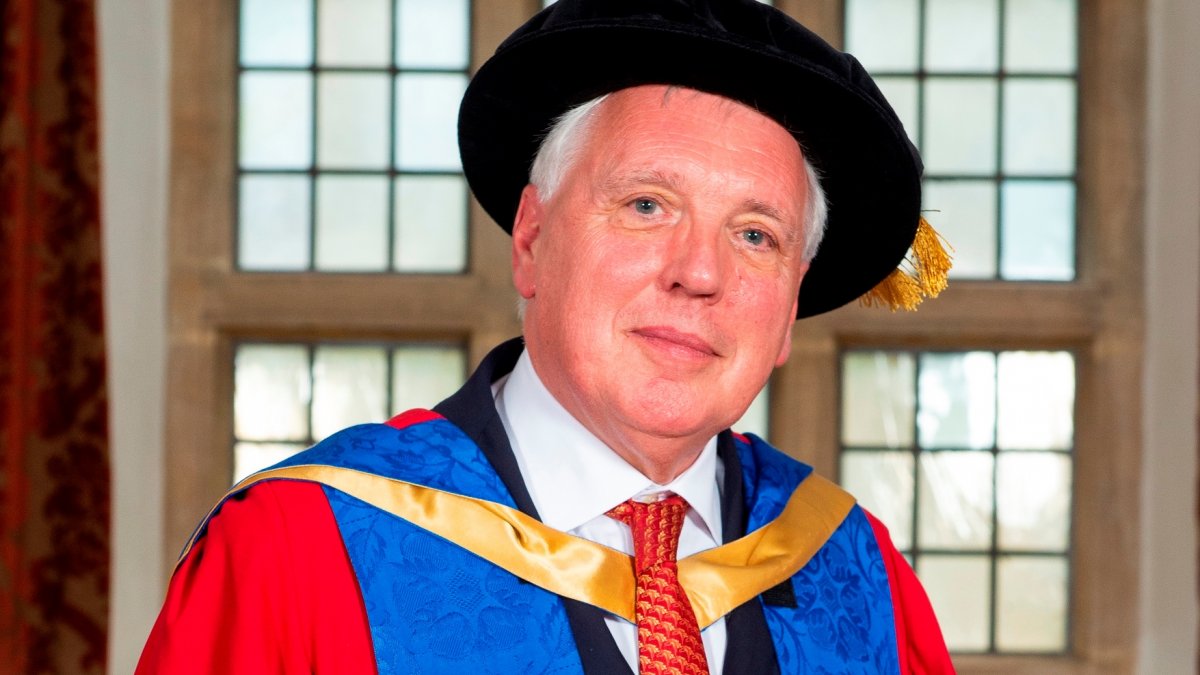 Our new honorary graduates are Professor Brian Allison, Non-Executive Director of the Goodwood Estate Company, Ashley Herman, Deputy Chairman at Encore Tickets Ltd, and Dr Jamie Shea, Deputy Assistant Secretary General for Emerging Security Challenges at NATO.
Vice-Chancellor Professor Max Lu said: "We are proud to honour Professor Allison, Mr Herman and Dr Shea for their contributions to industry, theatre, and public policy and leadership. Their commitment to excellence, outstanding achievements, and high level of service in their fields inspire us, and enrich our global community."
Professor Brian Allison was nominated in recognition of his outstanding contribution to the fields of economics and business. Brian has been a visiting professor to the University since 1976. After studying economics and serving in the Royal Air Force, Brian became involved in the petroleum industry and other business ventures before starting his own business, BIS Group, an IT marketing services company, later sold to the NYNEX Corporation in 1987.
Brian has built up an inspiring career portfolio of non-executive directorship positions and other senior roles, covering different industries, from Halifax Building Society's London Board to English China Clays to many others. He continues to dedicate his time to the business community, and he is the Non-Executive Director of the Goodwood Estate Company and Chairman of the Advisory Board at Surrey Business School (SBS).
Ashley Herman was nominated in recognition of his outstanding contribution to the performing arts. At just 21, Ashley's curiosity and enthusiasm for theatre helped him gain the Assistant Stage Manager role at the Theatre Royal, Drury Lane. Quickly progressing through production management and associate producer roles, he created his own production company in 1981.
He has since gone on to produce award-winning West End productions, and his marketing company, Encore, remains the world's leading distributor of London theatre tickets. He also founded a similar company, Broadway.com, with Cameron Mackintosh in 1990, and, in 1999, he was appointed Chairman of Guildford School of Acting (GSA). He served on the Council of the University of Surrey for six years, is a recipient of a Queen's Award for Voluntary Service, and is an elected fellow of the Royal Society of Arts.
Dr Jamie Shea was nominated in recognition of his exceptional contribution to international politics. Working with NATO since 1980, Jamie is Deputy Assistant Secretary General for Emerging Security Challenges. Prior to this, he worked in several other high-level positions within the organisation, including Secretary General of NATO for Special Projects. He is a regular conference speaker and lecturer on NATO and European security matters.
Jamie currently acts as the Associate Professor of International Relations at the American University, Washington DC, while also making valuable contributions to institutions based in the UK and mainland Europe. He is an Oxford University alumnus, with a DPhil in Modern History, a member of the Policy Council at the World Economic Forum in Geneva, and a founder and member of The Security and Defence Agenda in Brussels.