---
press release
University of Surrey committed to winning hearts and minds when tackling climate change
New research from Universities UK (UUK) has highlighted the need to convince people in the South East that universities are striving to find solutions that tackle climate change. This research has prompted the University of Surrey to reaffirm its commitment to reach net-zero by 2030.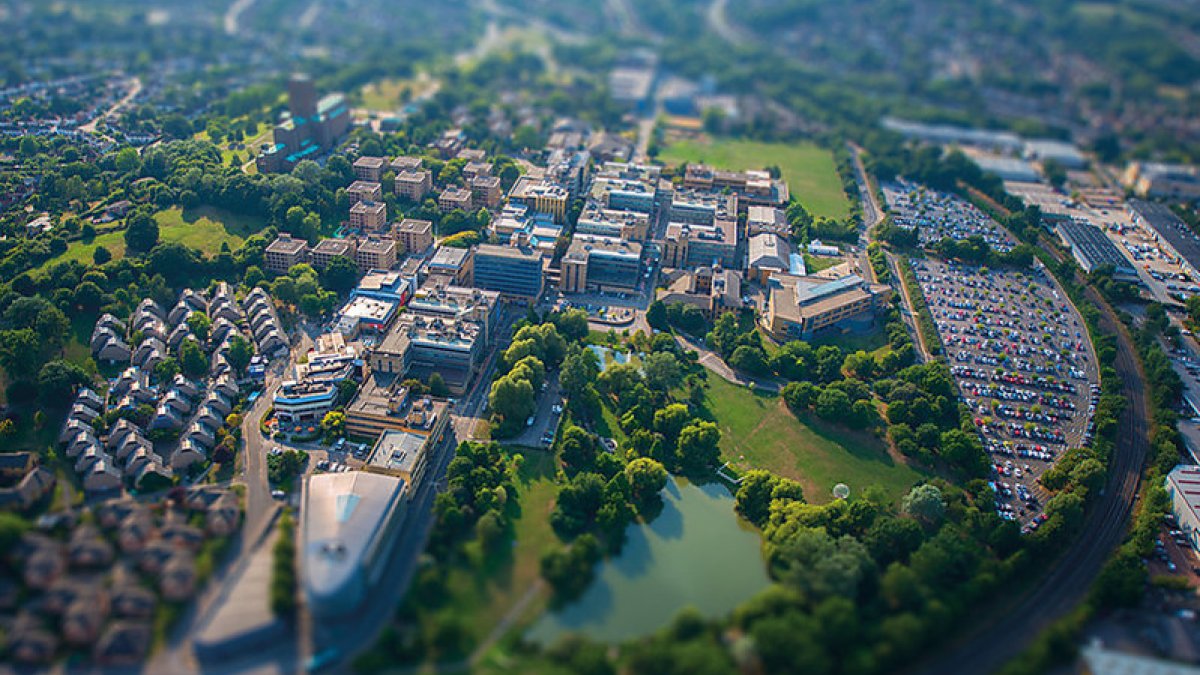 The University's sustainability chief wants to win the 'hearts and minds' of parents in the South East who told Universities UK pollsters that they aren't aware of what universities are doing to combat climate change. 
According to new research from UUK, only 46 per cent of parents in the South East believe universities are equipping students with the right knowledge about climate change. However, the University of Surrey is incorporating climate change teaching into every course and has a degree dedicated entirely to sustainability issues. Despite Surrey's efforts to engage with the local community and publicise its research and sustainability strategy through initiatives such as the Guildford Living Lab, fewer than half (49 per cent) of parents in the South East recognise that universities are researching solutions to climate change. 
Professor Bob Nichol, the University of Surrey's Executive Lead for Climate Change, said: 
"I know that the entire University of Surrey community is passionate and committed to meeting the challenge posed by climate change. And the challenge is indeed grand. Whether it's through initiatives like the Surrey Climate Commission, CREST Business awards, local green space projects or the Greening Southway group, our researchers have been engaged with the community for years to illustrate not only how the University is helping to tackle the problem of climate change, but how local citizens can assist in finding a solution.  
"However, this survey from UUK clearly illustrates that we need to do more to win over hearts and minds in our region. The University of Surrey is an industry leader - we were one of the first UK universities to establish a tangible, science-based emissions target, are home to world-leading research, and our researchers have produced record-breaking solar panel technology." 
The UUK study comes as the University of Surrey gets set to launch a new project to install state-of-the-art solar panels to help boost its annual on-site renewable energy generation from 0.1% to 20%. Surrey has joined forces with the energy company SSE Energy Solutions to design, build, operate, and maintain a significant new solar facility in Guildford.  
Professor Nichol continues: 
"Our project with SSE is integral to ensuring the University is net-zero by 2030. Along with our ambitious solar facility, our partnership is looking for solutions to decarbonise the heat that we generate on campus. This is truly an organisational step change, and we hope to inspire businesses and local communities with our efforts." 
The UUK report follows news that the University of Surrey has reached its highest ever position in this year's prestigious Times Higher Education University Impact Rankings. Surrey placed 55th in the world in the annual table that assesses more than 1,400 universities' performance against the UN Sustainable Development Goals (SDGs).     
Despite identifying gaps in awareness of the work universities are doing, the UUK study found that parents see universities as crucial to delivering on the Department for Education's sustainability strategy – published last week – with 65 per cent in the South East thinking a university degree is essential for those contemplating a career in tackling climate change. 
Professor Steve West CBE, President, Universities UK, said:  
"We need urgent and ambitious climate solutions and must ensure future generations are given the chance to build the careers they need to tackle this emergency head on. Universities are crucial to this. A university education can make all the difference in equipping students with the knowledge and skills to help them to make a positive impact on the planet, whatever path they choose." 
Note to editors
Contact the University of Surrey's press office via mediarelations@surrey.ac.uk 
Featured Academics
---
Media Contacts
---
External Communications and PR team
Phone: +44 (0)1483 684380 / 688914 / 684378
Email: mediarelations@surrey.ac.uk
Out of hours: +44 (0)7773 479911