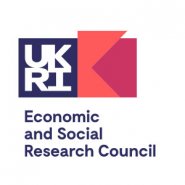 Greening Southway
Start date
01 August 2021
End date
30 September 2021
Overview
This ESRC IAA project explored ways in which the Southway area of Guildford can be improved.
The residential area of north-west Guildford suffers from high volumes of commuter traffic, issues with parking and very poor air quality at peak traffic times, particularly at the western end. It contains locations that have some of the worst scoring indices of deprivation within the UK.
The University of Surrey has been engaging with these communities over a number of years, to identify ways in which it can offer support. Two years ago Professor Paul Krause and colleagues started an umbrella project, NW Guildford 2030 to engage with key stakeholders in the region, identify what matters most to them in rebuilding a thriving sense of place, and build a portfolio of research projects that can directly help them. 
Environment and green space came up as priorities amongst all age groups in the community from high-school students to senior citizens and it is felt that enhancements to green infrastructure have the highest potential payback for quality of life. As a result of this, they initiated a "Greening Southway" community engagement project to focus initial activities in. 
This short ESRC IAA funded element of Dr Ratcliffe's work centred on a series of interviews with residents/local stakeholders, analysing questionnaires and interviews and working with the local stakeholders to identify a small number of feasible interventions that could enhance the quality of life for residents and users of the Southway area.
Although the team couldn't fund infrastructural improvements in the area, they could advise and facilitate and the main goal in this two-month project was to work with the community to help them identify some realistic improvement opportunities. 
United Nations Sustainable Development Goals
This collaboration is part of Surrey's work to support the following United Nations Sustainable Development Goals:
11 - Make cities and human settlements inclusive, safe, resilient and sustainable
17 - Strengthen the means of implementation and revitalize the Global Partnership for Sustainable Development.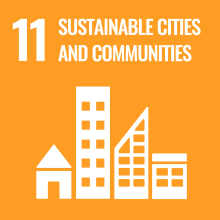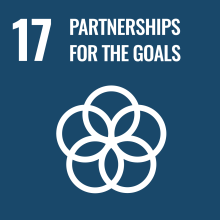 Impact
Once they have identified and prioritised improvements in collaboration with the community, the team will assist in the preparation of two submissions for funding – one for continued and more substantial support from the University and one to fund the interventions. 
For this specific two-month project, the team aimed for three core results: 
The co-creation of a documented shared vision for Southway
A measurable increase in the level of engagement with the community 
Submission of two funding proposals as specified above. 
This project was considered to be an important vehicle for both demonstrating the value of the University of Surrey's Environmental Psychology and its related research. 
It aimed to build a relationship between the social sciences researchers and those working on data science, sensor technology and Internet of Things because these technologies may be used to demonstrate the relationship between measurable environmental factors such as air quality and enhanced feelings of well-being. 
The project showcased the relevance of the team's work to the wider community by showing how research can be used to evidence and strengthen support to empower the community in their ambitions to enhance their environment and sense of place.  
Impact Acceleration Account awarded projects
Our projects are all playing their part in turning social science research outcomes into meaningful impact that will touch our lives and communities.