---
press release
Published:
14 September 2023
University of Surrey-Led Consortium Receives £7.8 Million DSIT Grant to Revolutionise UK's Open and Autonomous Radio Access Networks
The Department of Science, Innovation and Transport (DSIT) has awarded a £7.8 million research grant to a University of Surrey-led project to boost the development of open and intelligent Radio Access Network (RAN) systems in the UK.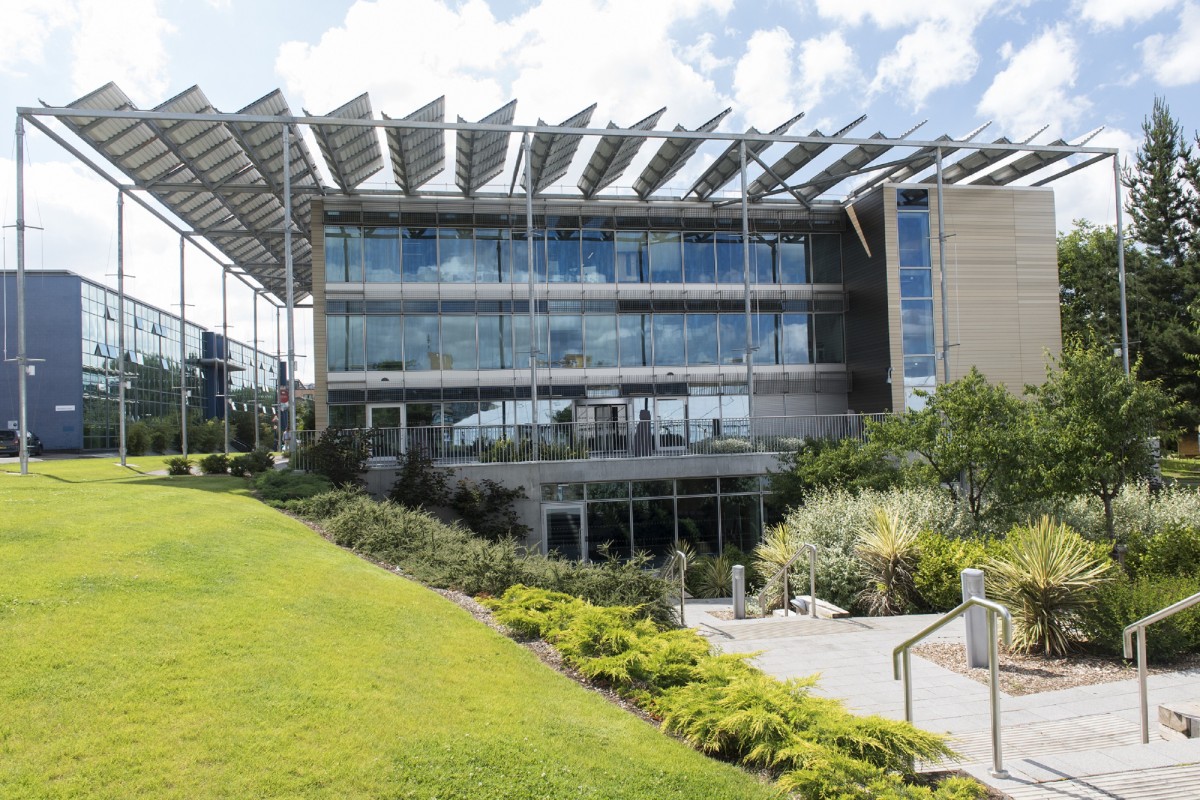 A radio access network (RAN) is a major part of a wireless telecommunications system that connects individual devices, such as mobile phones, computers and other remotely controlled devices, to the core network of the telecommunication systems. The traditional RAN approach generally requires telecommunications operators to work with single suppliers across an entire mobile network, which can be a barrier to entry for smaller suppliers with fewer resources. Open RAN marks a paradigm shift from conventional monolithic RAN architectures to disaggregated designs with open interfaces that can enable interoperability, diversify the 5G supply chain and boost innovation. 
The project, 'Highly Intelligent, Highly Performing RAN (HiPer-RAN)', will address crucial challenges in software automation and efficiency to help the UK innovate its mobile telecommunications infrastructure and experience measurable performance gains. 
HiPer-RAN focuses on DSIT's 'Radio Intelligent Controller (RIC) and other Radio Access Network Software Automation' challenge of the Open Networks Ecosystem Competition. The project will develop an open platform which will host diverse software-based intelligence accounting for the HiPer-RAN innovations across the whole RAN architecture (from the higher layers of the architecture down to the physical layer) and will deliver measurable benefits at a system level. 
The HiPer-RAN consortium consists of:  
5G/6G Innovation Centre, University of Surrey 
AWTG Ltd
British Telecommunications plc
Juniper Networks
Keysight Technologies UK Ltd
Lime Microsystems
VIAVI Solutions UK Ltd
Virgin Media O2 Ltd.  
 "HiPer-RAN is an ambitious project that will strongly contribute to the diversification of the UK's RAN technology marketplace and will deliver significant, measurable and diverse performance gains across a wide range of requirements and use cases by accommodating innovation across all aspects of the RAN design.  
"The HiPer-RAN consortium consists of organisations with a strong and complementary expertise in the field that brings together their prior product development and research outcomes with the ambition to play a leading role in the development and adoption of Open-RAN technologies, supporting the UK's leading role in the field." 
Dr Konstantinos Nikitopoulos, HiPer-RAN Project Lead, Reader and Director of the Wireless Systems Lab of the 6G and 5G Innovation Centre, said:
"HiPer-RAN is a very exciting project that brings together partners with very strong and complementary expertise that aspire to transform the ways we design, develop, and manage telecom infrastructure. In HiPer-RAN we crave to show how combining "applied", "wide", and "trustworthy" intelligence with innovative solutions across the whole RAN architecture (from the higher layers of the architecture down to the physical layer and its implementation) cannot just provide measurable benefits at a system level, but can potentially revolutionise future RAN developments and the wider UK telecoms ecosystem." 
The project will create an efficient, secure, and scalable Open RIC for mobile networks, compatible with various software providers. It will undergo thorough interoperability testing and be designed to handle growing data, user numbers, and network components. 
Energy-efficient physical layer 
Managing a mobile network's energy use is complex. It involves multiple factors across the RAN architecture – from the energy efficiency of the RIC itself down to the flexibility, implementation properties (e.g., software/hardware), and capabilities (e.g., number of antennas, algorithms) of the physical layer. 
To address these issues, HiPer–RAN aims to develop a RIC-aware physical layer framework capable of using intelligence to explore related interplays. This will offer high performance, energy efficiency, and low-latency operation. The project will use the University of Surrey's cutting-edge, software-based physical layer processing architecture, connecting it to the flexible radio units (O-RUs, the hardware that sends and receives radio signals) that Lime Microsystems will be developing. This will enable the team to identify power consumption and performance trade-offs and quantify the energy savings the developed RIC can offer. 
AI to help resolve conflicts 
To develop AI conflict resolution solutions, the RIC framework specifically needs the ability to identify and resolve conflicting decisions made by xApps/rApps (specialised software programs that help manage the network). This is especially important when these apps are developed by different companies but have to work together within the same RIC. To achieve this, HiPer-RAN will leverage the world-leading expertise of its industrial partners in xApps/rApps development. 
Cyber security 
HiPer–RAN will develop a cybersecurity framework and demonstrate that the developed RIC can withstand common external malicious attacks. The team will develop a hybrid intrusion prevention/detection system that will monitor the signals of RIC and related components such as xApps and rApps, flagging or preventing malicious signals based on known patterns or signatures. 
Radio Resource Management (RRM) 
To enable intelligent features like admission control and radio slicing, we aim for an energy-efficient RRM. To address this complex issue, HiPer-RANwilldevelop smart RRM solutions that consider the spatial aspects of multiple antennas talking to each other (e.g., MIMO and massive MIMO) exploiting Surrey's experimental Open-RAN physical layer, which uniquely supports both MIMO and non-linear signal processing for MIMO systems. These innovations hold significant potential to revolutionise future Open-RAN performance. 
To provide comprehensive RIC solutions, HiPer-RAN adopts a holistic approach. Unlike traditional methods that isolate RIC from the overall Open-RAN architecture, HiPer-RAN considers the entire system, from high-level architecture to physical layers, aiming for practical improvements. 
Media Contacts
---
External Communications and PR team
Phone: +44 (0)1483 684380 / 688914 / 684378
Email: mediarelations@surrey.ac.uk
Out of hours: +44 (0)7773 479911