---
press release
Published:
09 August 2023
University of Surrey receives over £600,000 in funding to support research into cancer
Cancer awareness, screening and early diagnosis research at the University of Surrey is set to receive a boost following a major investment from the National Institute of Health and Care Research (NIHR).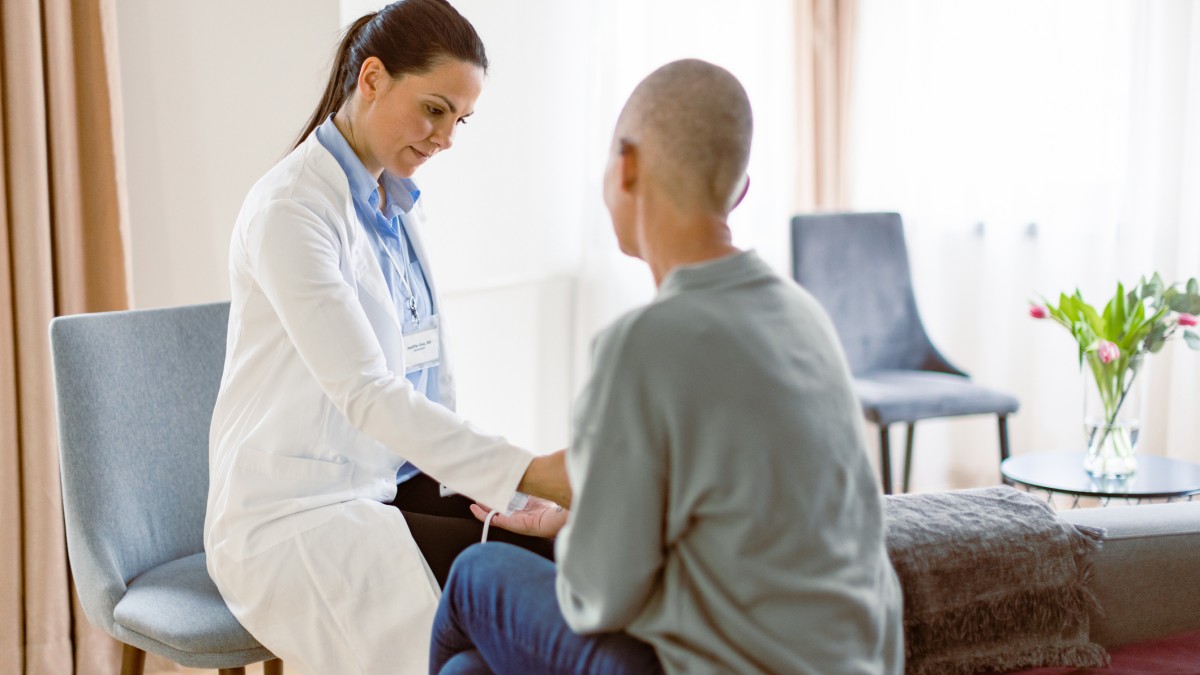 As part of a £100m investment from the NIHR to support the research of 20 new Policy Research Units (PRU), researchers at Surrey, led by Professor Katriina Whitaker, will be a part of the PRU at University College London and University of Oxford, and will receive over £600,000 to conduct research to support patients, healthcare professionals and the NHS in achieving earlier cancer detection and diagnosis.
Professor Whitaker, Professor of Psychology and Lead for Cancer Care at the University of Surrey, said:
"We are delighted to be working with colleagues across the UK to improve cancer awareness, screening and early diagnosis. The earlier a cancer is diagnosed, the more treatment options are available to a patient, improving their chances of survival."
The 20 new NIHR Policy Research Units (PRUs) will bring together multidisciplinary teams of researchers to address complex societal challenges and enable the development of research-based policy at a local and national level.
Professor Lucy Chappell, Chief Scientific Advisor, DHSC, and Chief Executive of NIHR, said:
"In the NIHR, we have a range of ways to make sure that health and care research benefits patients and the public. The NIHR's new Policy Research Units are designed to provide a strong evaluation of policy. This helps government and related organisations to be able to act on the latest evidence when making decisions about health and social care that could impact us all.
"We are funding Policy Research Units across a range of key areas of policy ranging from cancer screening to social care. Several new topics will expand the ability of the units to help address the major healthcare challenges that we are facing, including improving reproductive health, tackling addiction as well as dementia and neurodegeneration."
Professor Paul Townsend, Pro-Vice-Chancellor and Executive Dean of the Faculty of Health and Medical Sciences at the University of Surrey, said:
"Congratulations to Professor Whitaker and the entire cancer care group at Surrey. This is testament to their hard work and dedication in this field. 
"Cancer is a devastating disease, and their research is making a real difference in improving early diagnoses rates and increasing the public's awareness of cancer symptoms."
The PRU at UCL will be led by Professor Yoryos Lyratzopoulos and Professor Brian Nicholson at Oxford's Nuffield Department of Primary Care Health Sciences and will include researchers from the University of Oxford, University of Leicester, University of Surrey, University of Cambridge.
Media Contacts
---
External Communications and PR team
Phone: +44 (0)1483 684380 / 688914 / 684378
Email: mediarelations@surrey.ac.uk
Out of hours: +44 (0)7773 479911